A project with a quick turn around requirement, Fitness Box Gym was designed on the fly to be completed within 60 days of the first briefing. Four distinct zones were created each for Cardio, Aerobics, TRX and Strength Training. Graphics and color was used to create a vibrant high energy environment complemented with essential value added services like a Juice Bar, Lockers and Steam Rooms.
Design Team

Sushil L. Karer, Abdul Bari, Sachin Sharma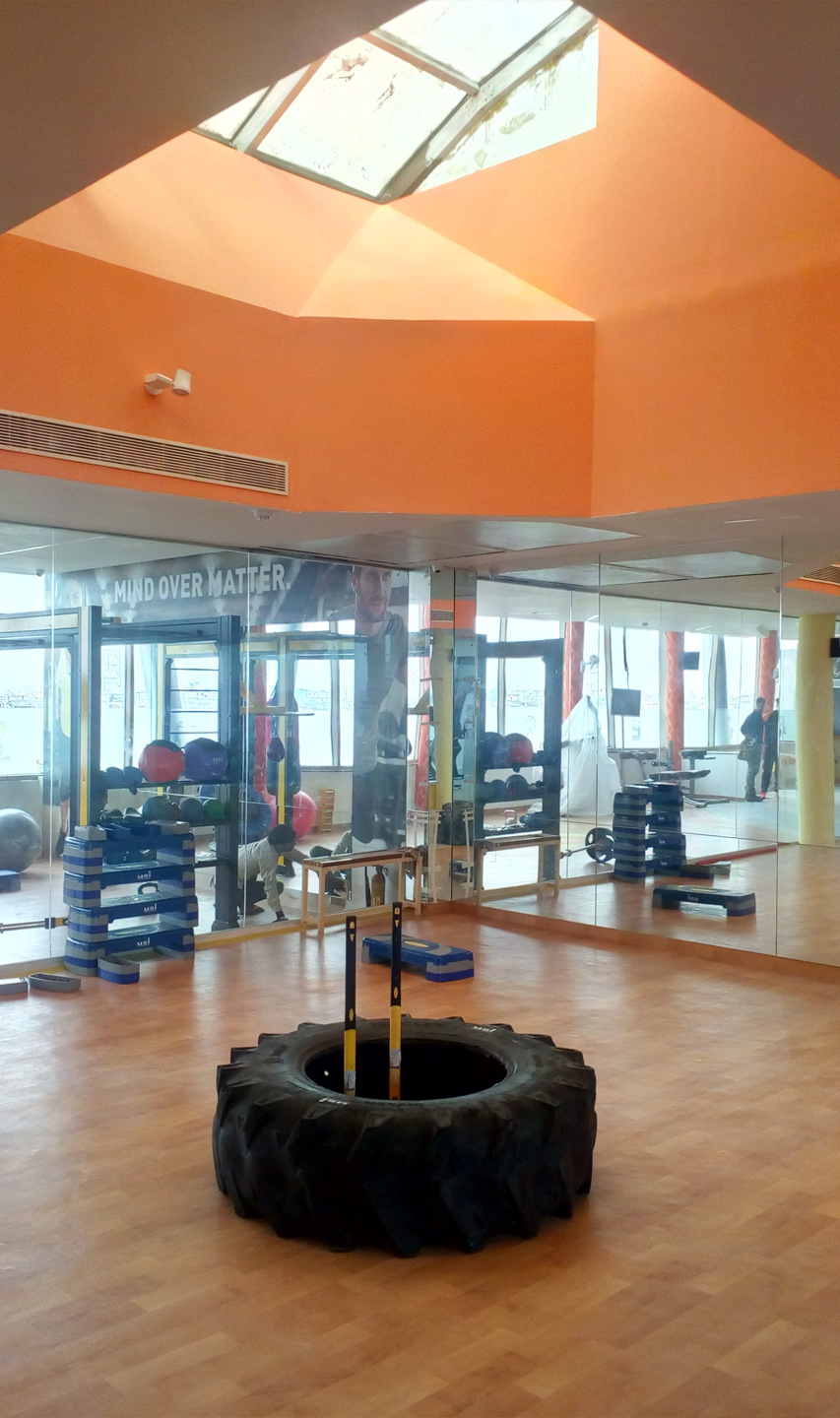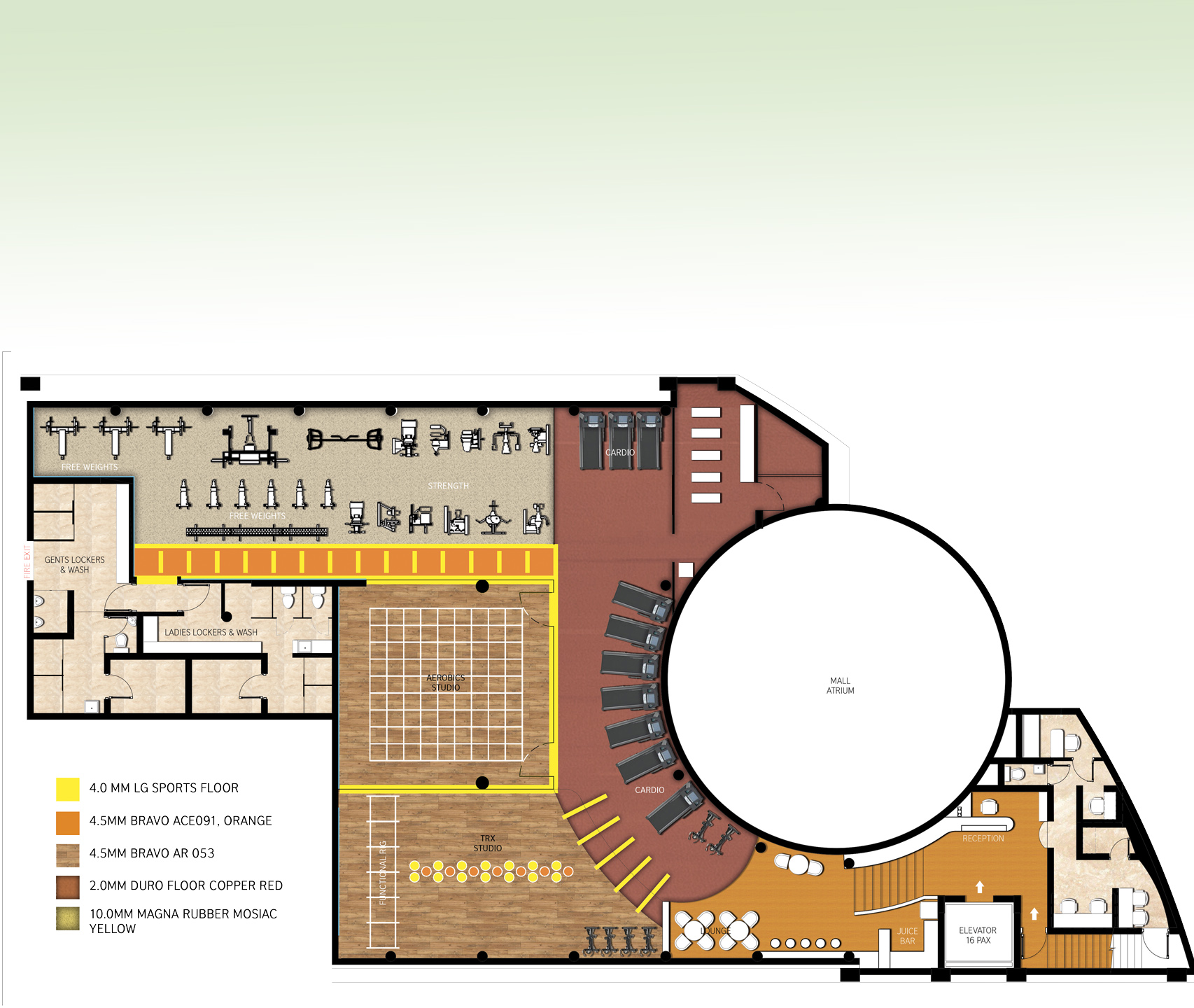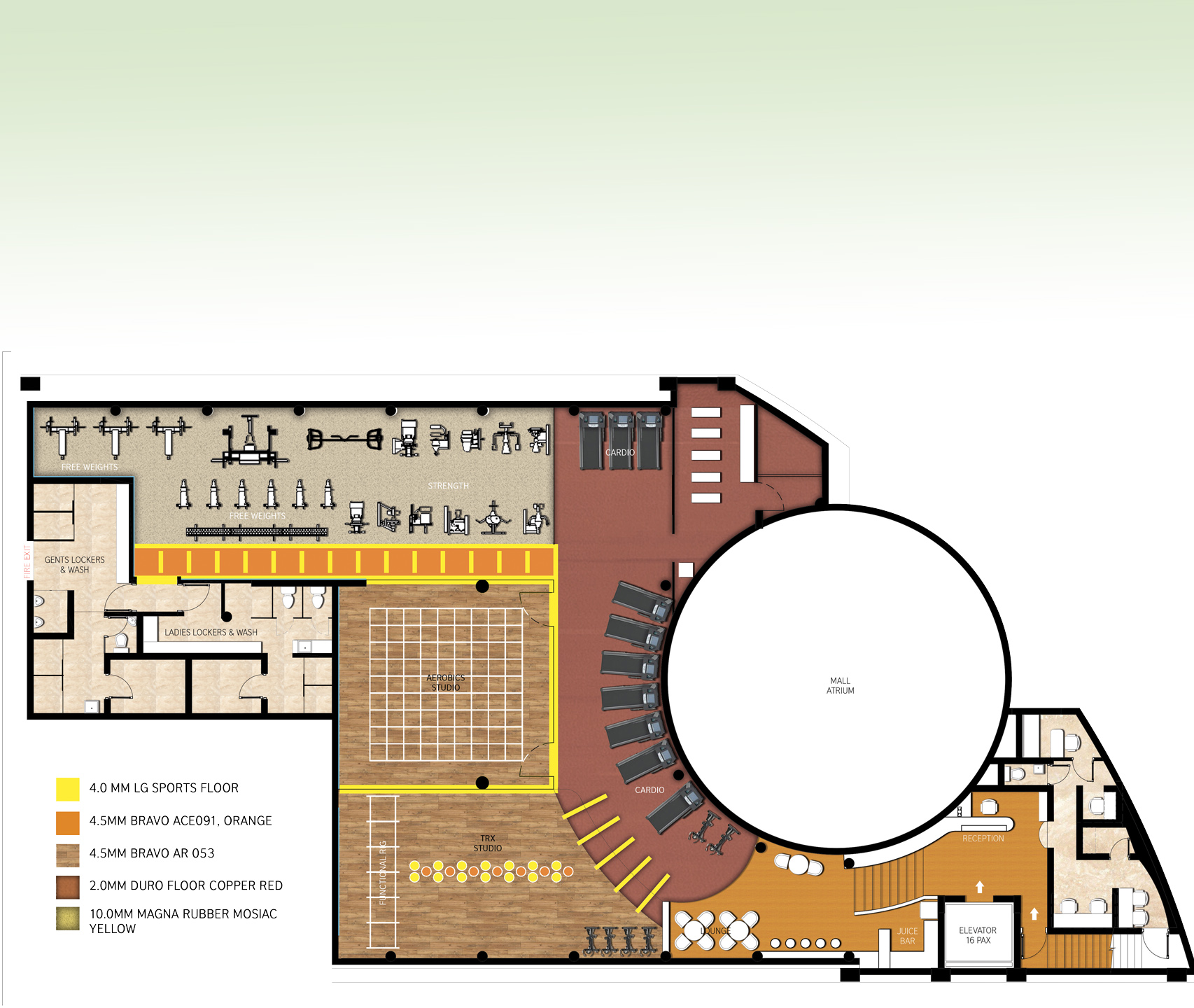 Use of natural light was maximized through glazing on either side and the central skylight to break away from the popular grunge environment, typical of fitness gymnasiums. Infrastructure and elements existing on site were re-worked to suit new requirements rather than scrapping, in order to reduce waste, time and cost. Takign re-use to its logical conclusion, we see a future where every part of an interior will be considered as an opportunity to innovate contributing to the bigger sustainability agenda.
– Sushil L. Karer / Creative Director