METROPARK
HUDA CITY CENTRE, GURGAON
A new landscape for a quality life
work spaces, food court, retail & entertainment
a transit point redefined
Design Team

Sushil Karer, Abdul Bari, Ashish Karode, Nikhil Dhar (Artemisia), Vinayak Diwan (Lightbook), Satvinder Channey (Design Route)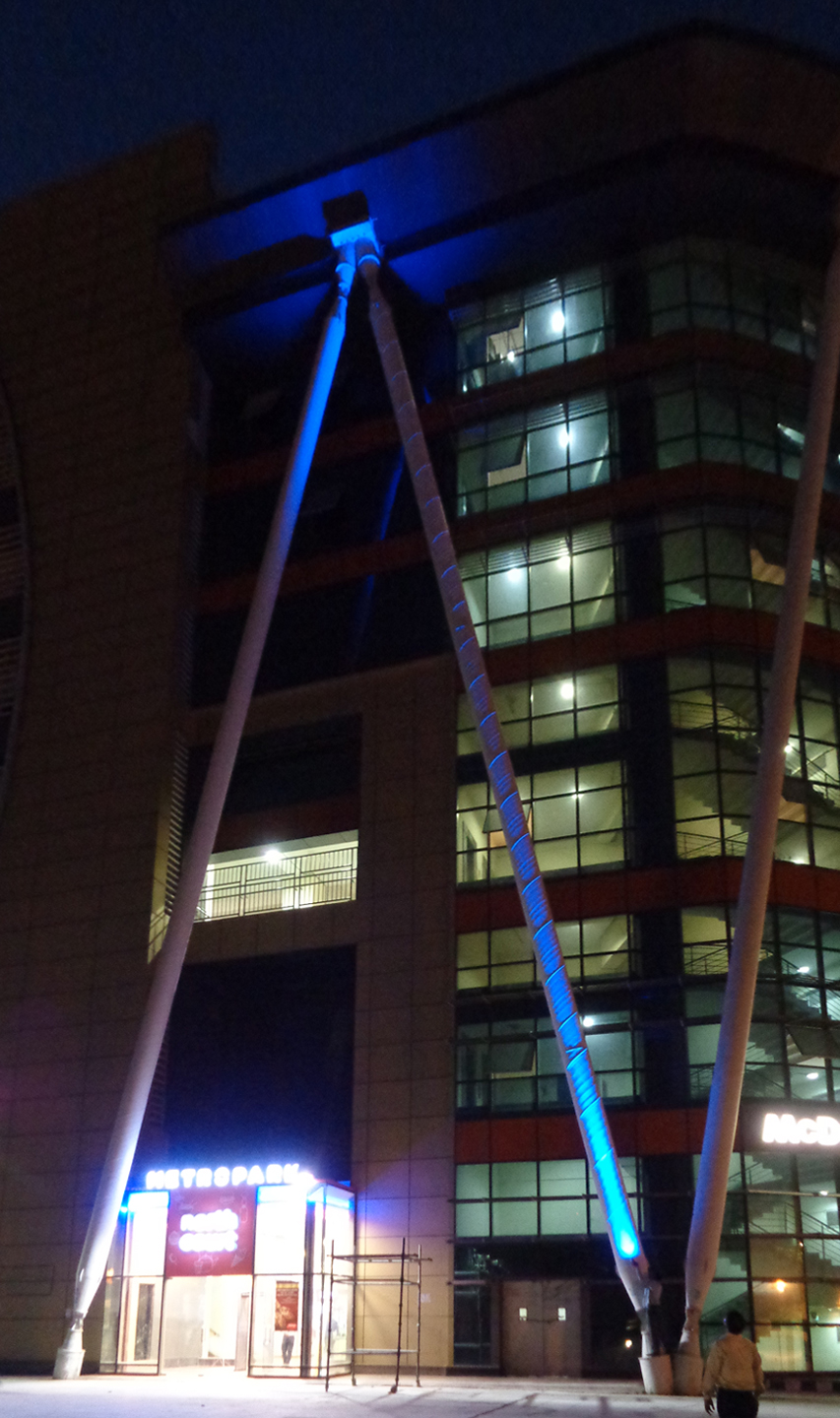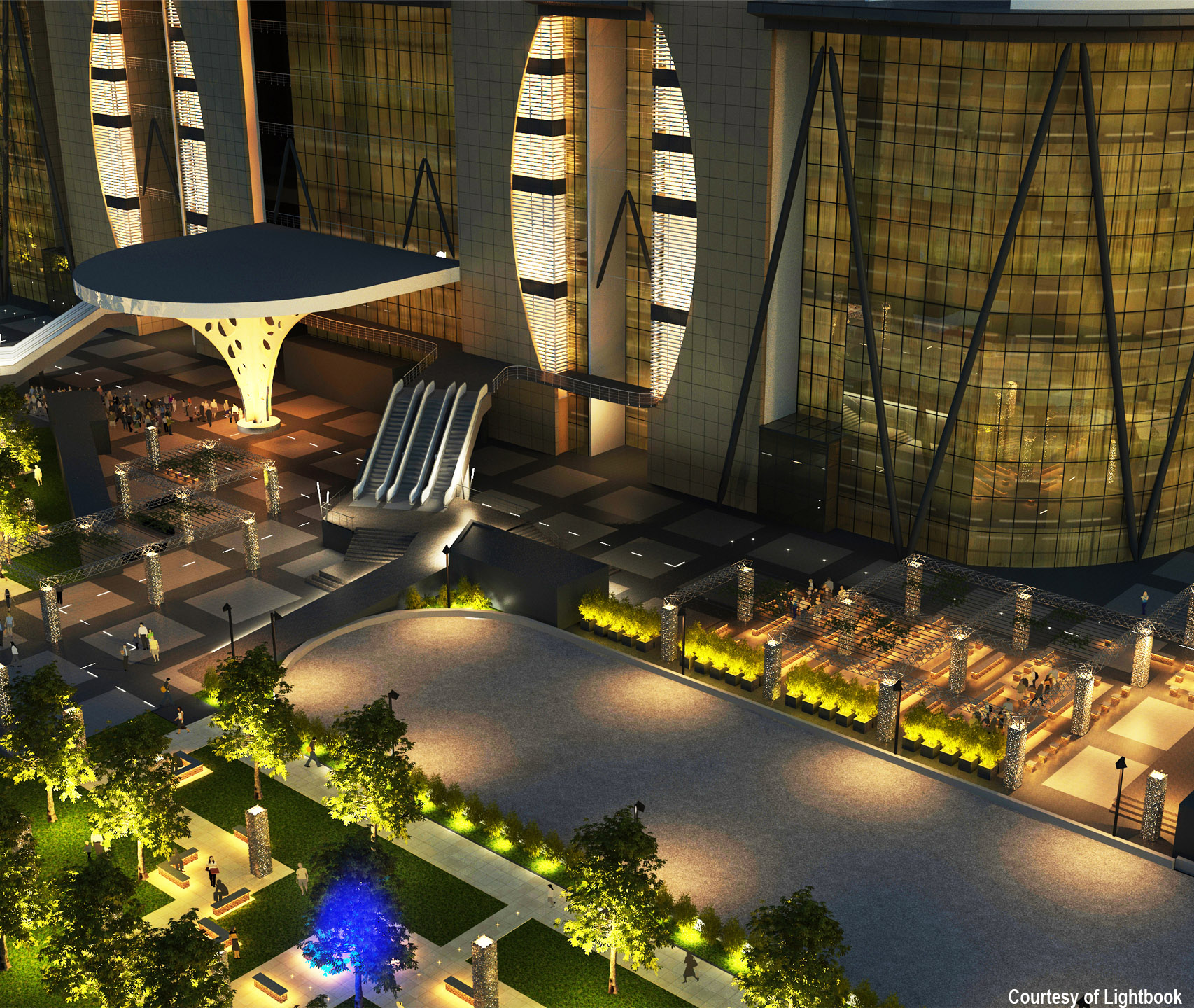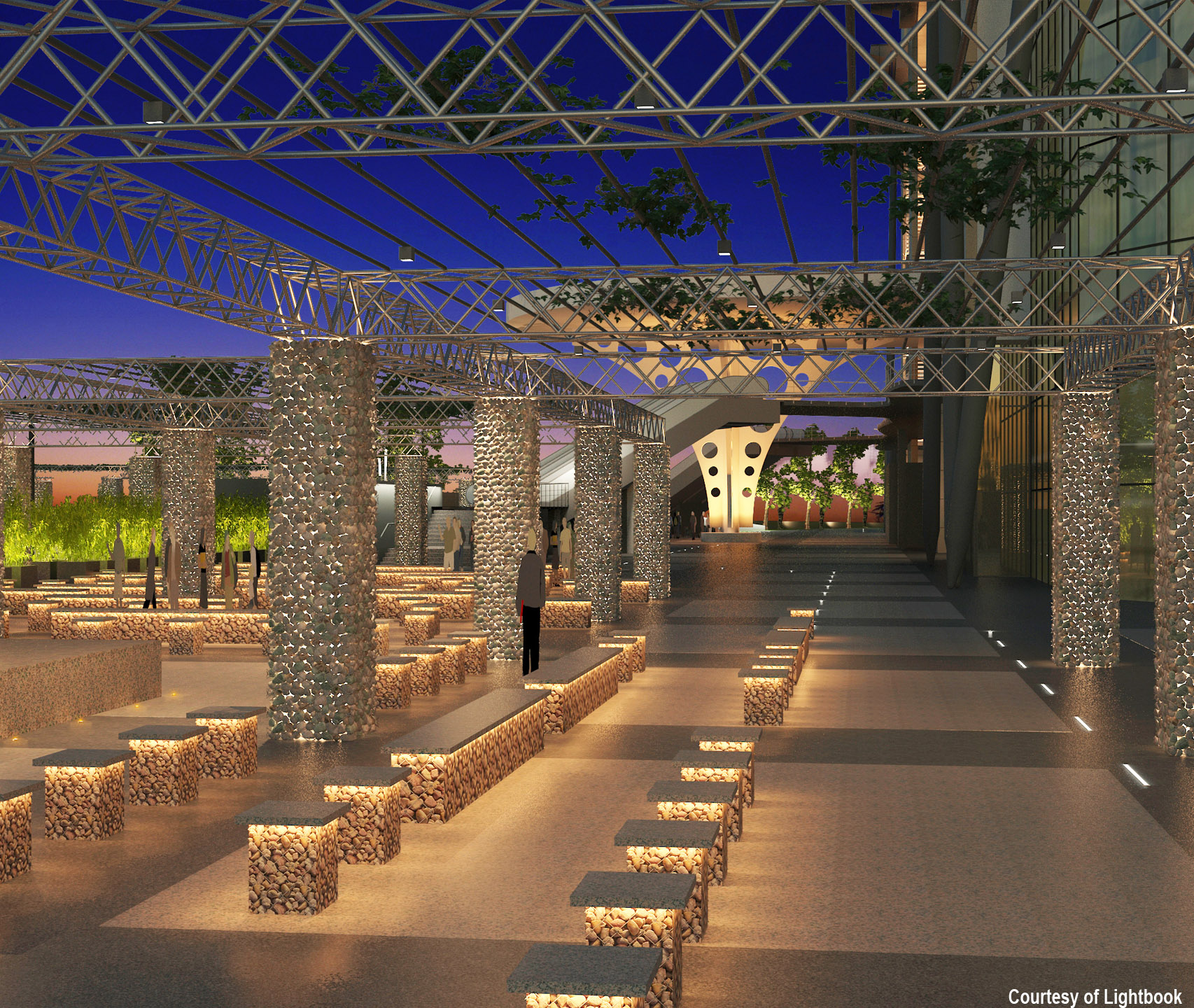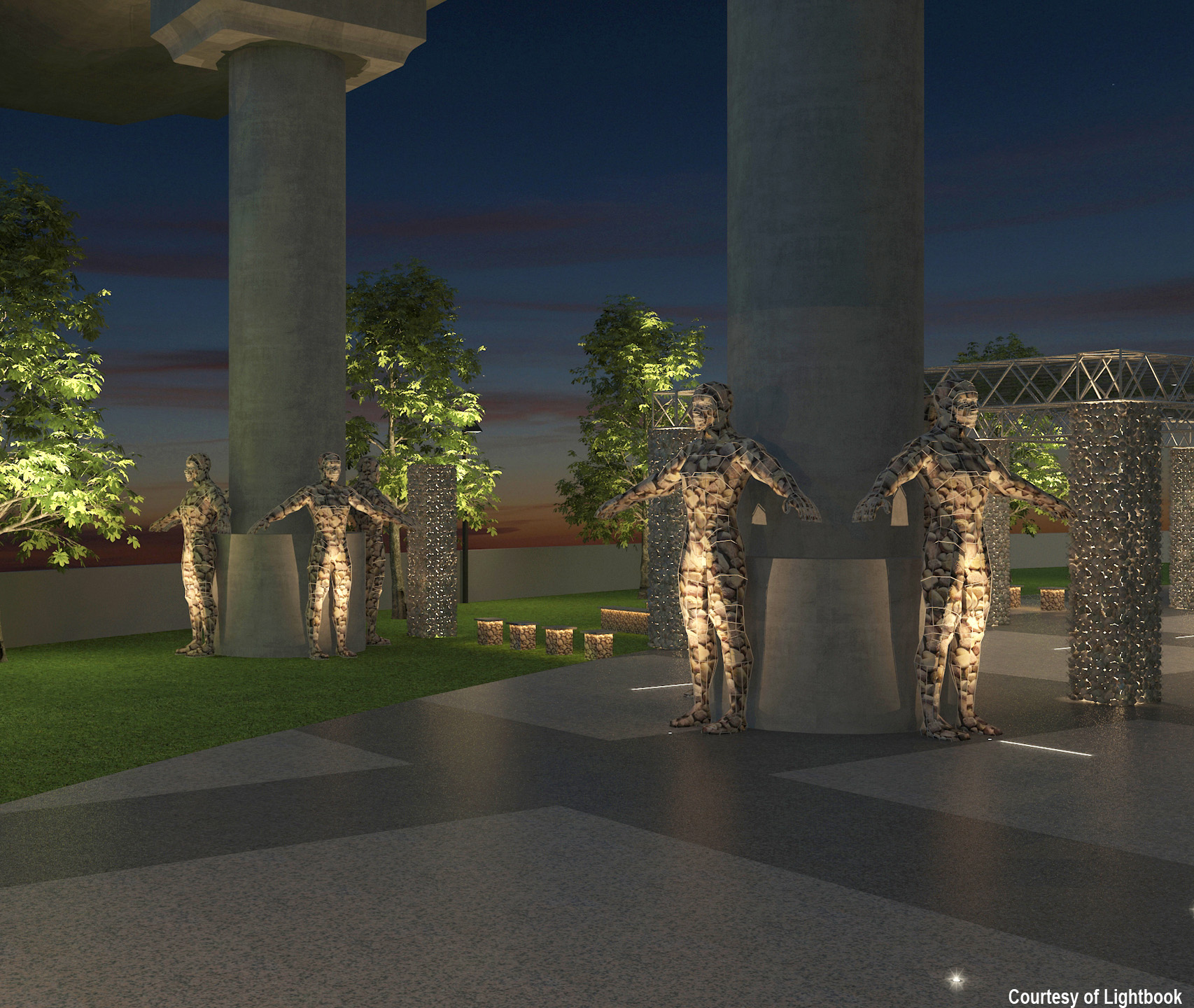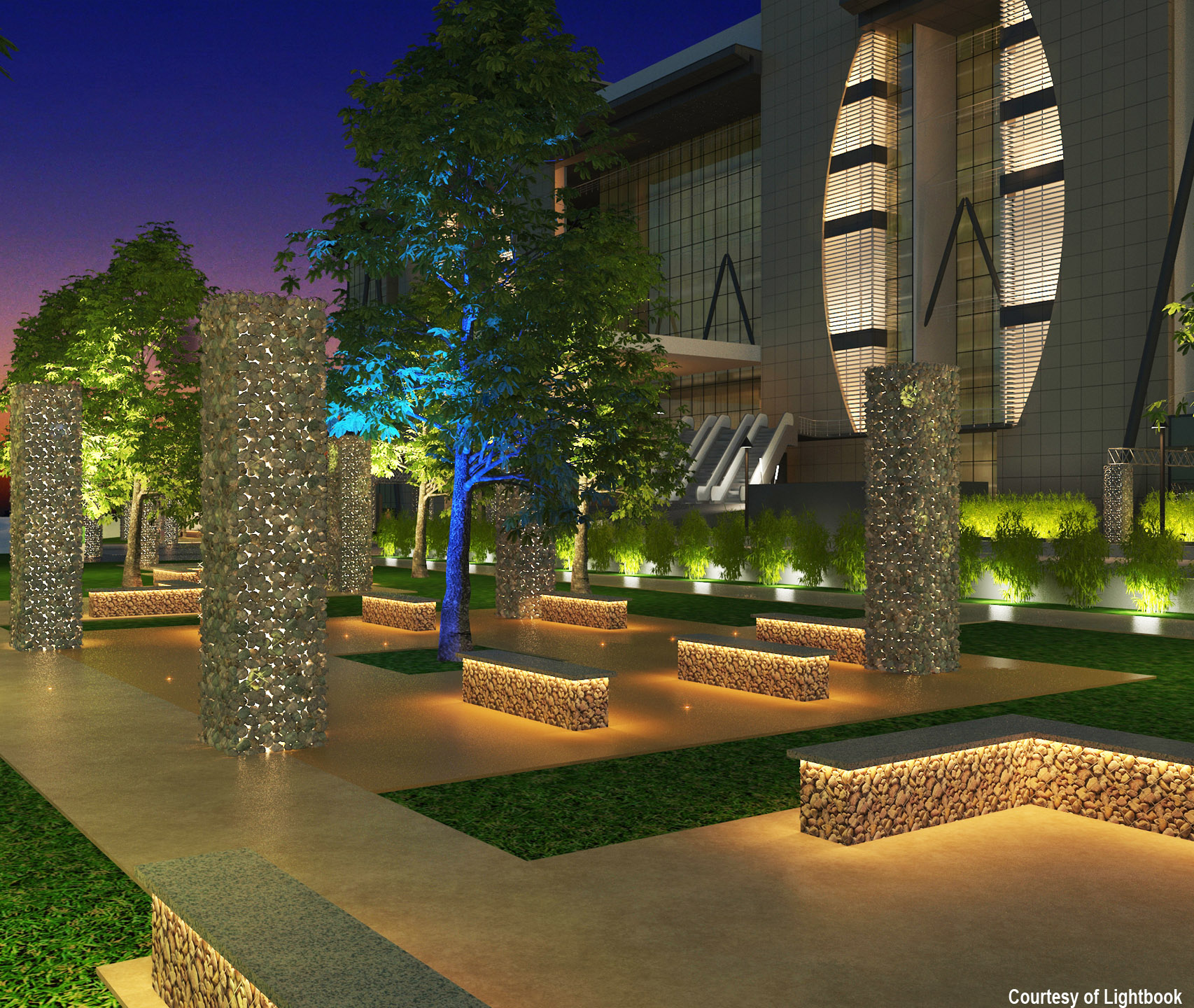 A corporate entity set out to plan an exciting make-over for a prized DMRC property popularly referred to as HUDA City Centre. A new age transit hub agglomerating uses such as Food Courts, Retail, Commercial Office Spaces and Entertainment zones; all within ready-access of the Delhi Metro. Design Atelier put together a team of domain experts which included Landscape Architects, Lighting Designers and Graphic Designers to re-brand the development as METROPARK, and worked closely with the DMRC itself to re-design the entry/exit experience for the rush hour.
– Sushil Karer/ Creative Director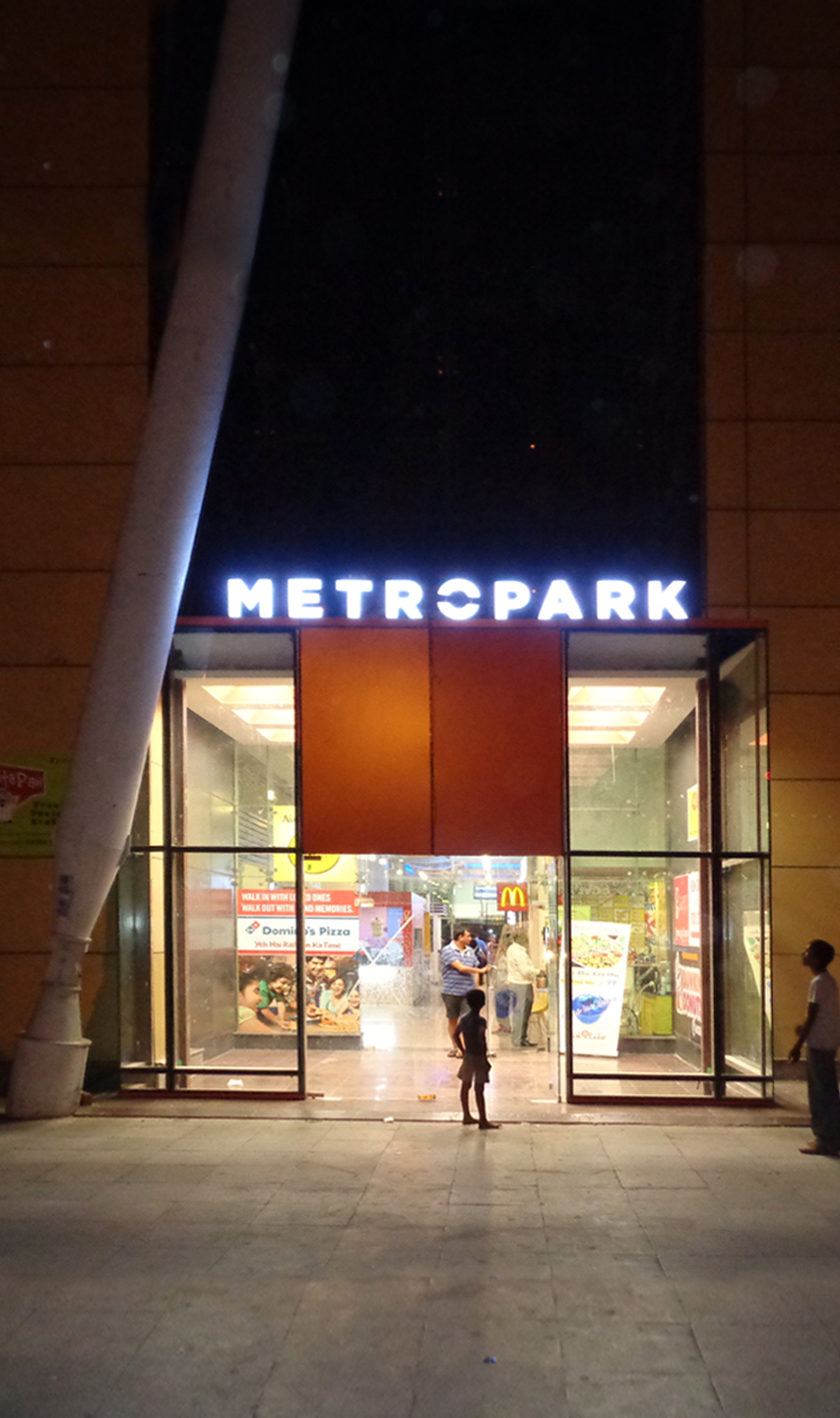 How to curate urban public space
The building forecourt was developed as a vibrant contemporary public space for the general populace accessing the transit system incorporating custom-designed landscape, urban art, lighting and way finding signage concepts. The larger urban design solutions of streetscapes surrounding the site and using the building as a massive advertisement space through intelligent lighting, remain unimplemented.