APEEJAY SVARN GLOBAL SCHOOL
The child-centered approach is designed using best practices from around the world and includes a holistic approach, with varied experiences and expressive processes which foster not only numeracy and literacy but also creativity and imagination. At the Junior level, to promote 'play-way teaching and learning' methodology in the field of Science, a Science Park has been developed to make the students understand scientific laws & principles easily when they see attractive working models and visuals showcasing various scientific concepts and as a hub of all technological activities trains young minds to develop a scientific temper and an analytical mind, grooming them towards global citizenship.
Client

Apeejay Education Society
Design Team

Aashish Karode, Dilbagh, Pawan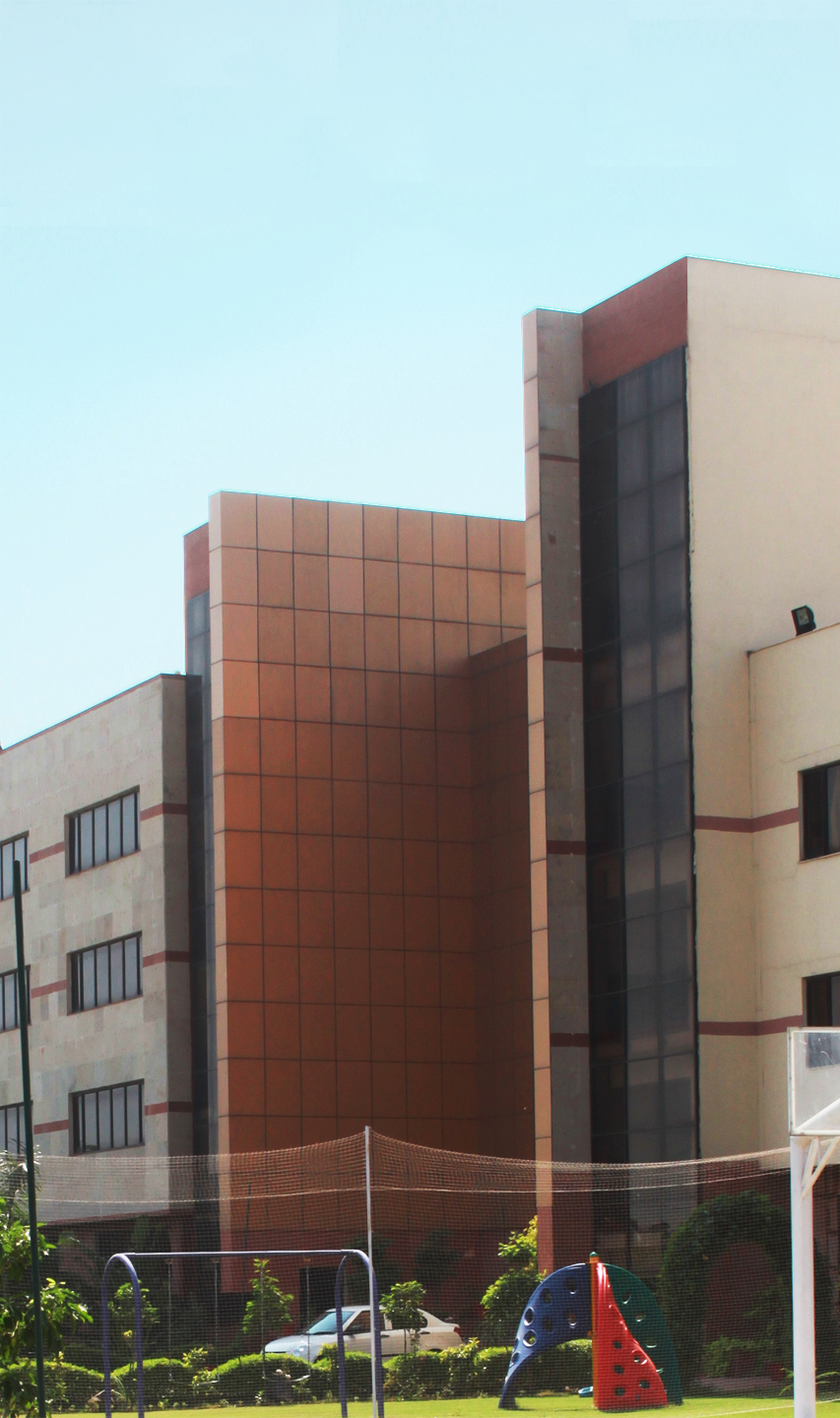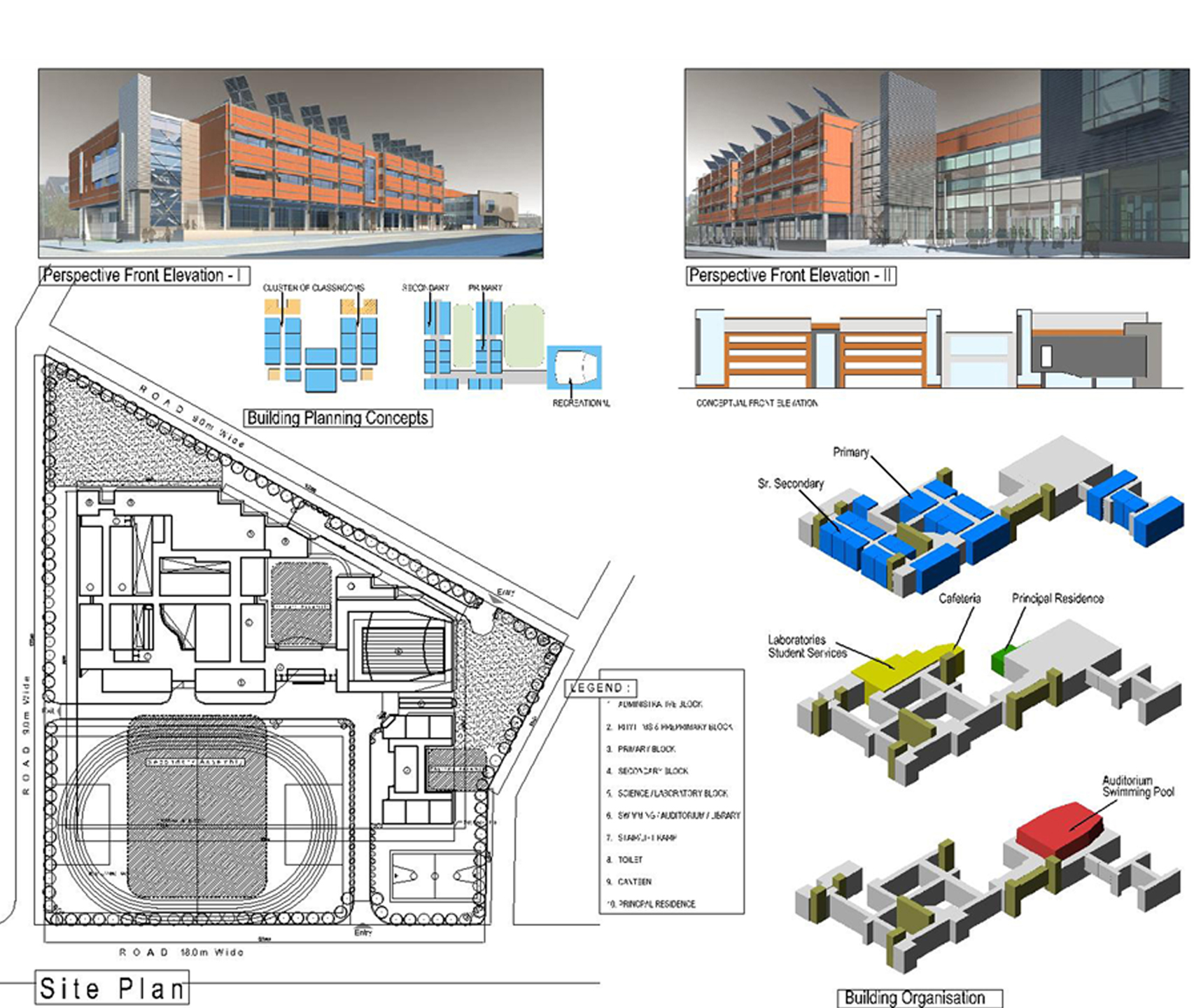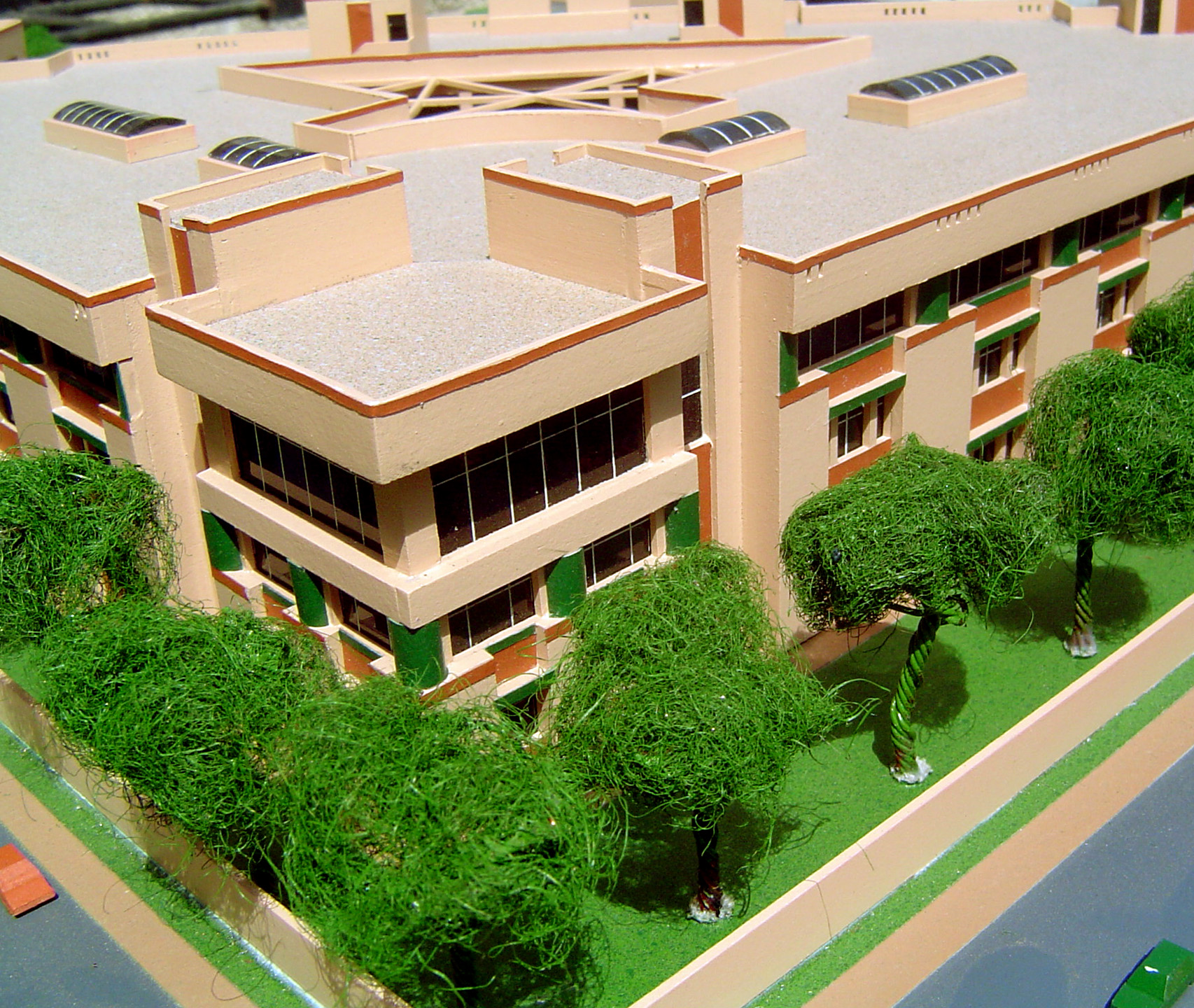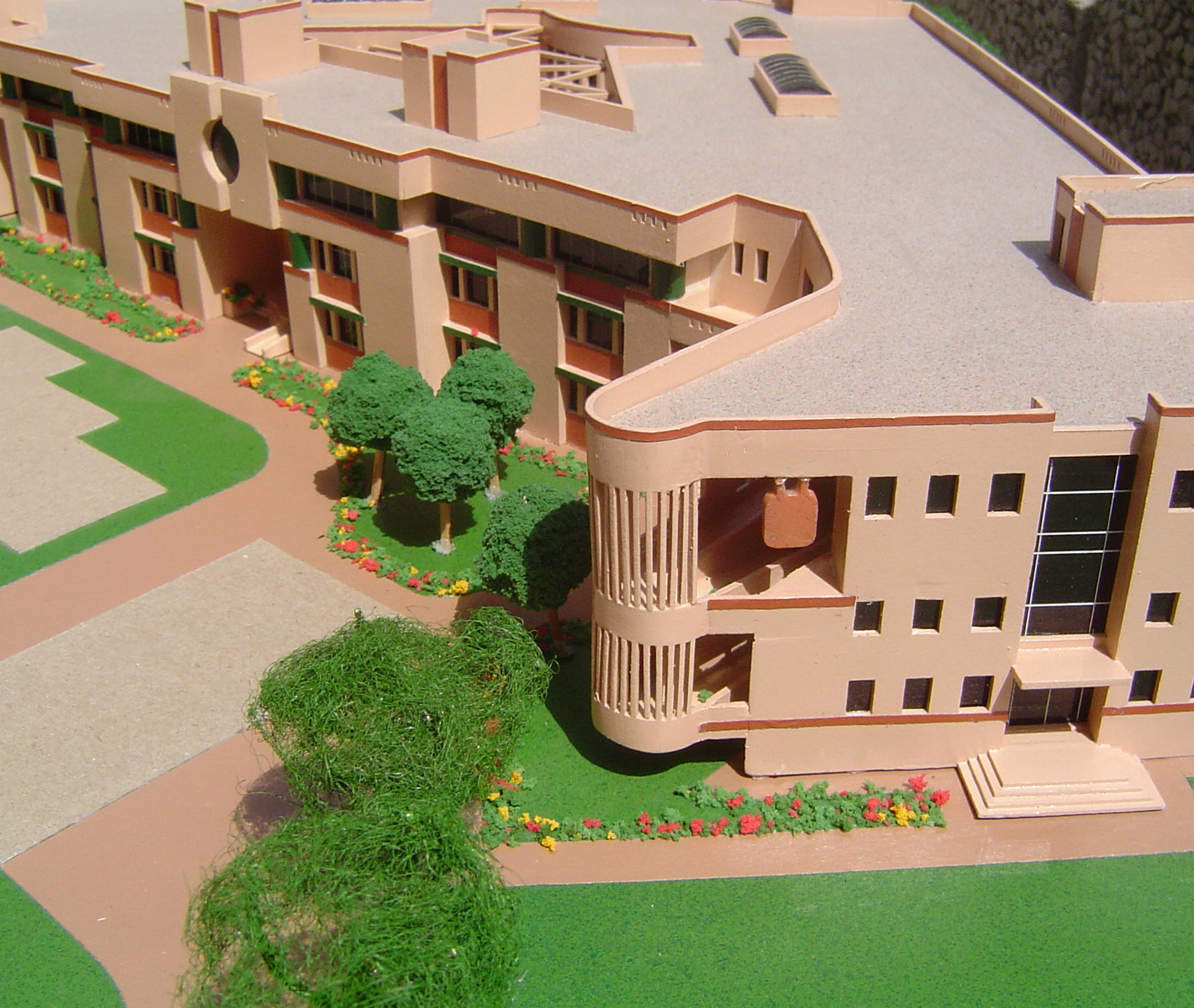 The teaching methodologies used in the classroom environment includes SMART Classrooms with IT integration and aids that actively engages all students in the learning process. Variety of instructional strategies based on the assessed strengths, needs and interests of the students are adopted. The teachers implement whole group, small group, and individual instruction that provide for independent application and practices. Technology is extensively used in the day to day teaching in the classrooms. They identify and articulate clear learning objectives based on grade-level expectations' and assessment of students' needs.With round-the-clock security, Wi-Fi enabled campus, Fully air conditioned spacious e-classrooms with smart boards, Multimedia library, computerized labs and conference rooms, Media Centre, Home Science Laboratory, Physics Chemistry Maths, Social Science and Biology Laboratories for all age groups, Yoga, Art & Craft, Resource Room, Drama, Western Music Room.
– Aashish Karode / Creative Director
Sports qualities of resilience, sportsmanship, cooperation, a healthy body and a healthy mind. Students have the opportunity for Athletics, Cricket, Lawn Tennis, Yoga and Meditation, Badminton, Football, Golf, Handball, Basketball, Hockey, Table Tennis, Fitness &Aerobics, Skating, Taekwondo, Archery, Chess and Carrom.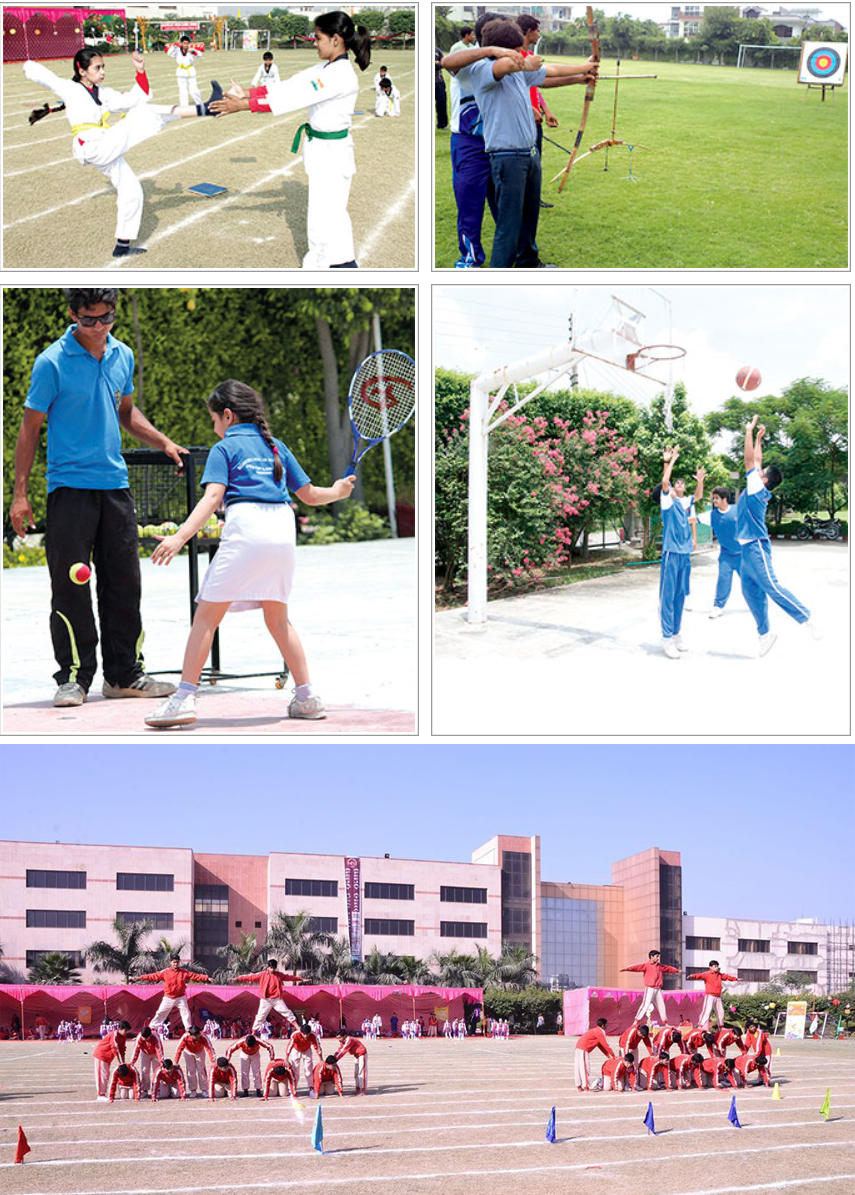 Education Philosophy
The philosophy of the School is essentially based upon the ideals of Vedanta, Plato and Kant. It is founded on the premise that every human being is unique and has the potential to rise: that true happiness lies in living in harmony with nature and not in conquering it. Overall development of a child's potential is our prime goal. We want children to gain knowledge and develop a positive approach to life. Every child seeks knowledge not because he ``should`` but because he ``wants`` value-driven education of global dimensions. The School has a congenial, child-friendly environment, value-based quality education that is rooted in cultural heritage, an ideal mix for developing character and the aim for making students global citizens by not only making them tolerant towards other cultures but also to accept and respect these cultures. They are making a steady strides towards 'Internationalism', where the students realise that 'The whole world is but one family', Vasudhaiv Kutumbakam.
Some Figures for this Project