The key element in our language is to transform raw material into a finely crafted production of building elements. The experience begins upon entering the building. Where are met with the materiality of Brick- a raw material designed to be worn as a finely crafted texture of a fine product, set against the light hues and fine details of concrete and metal. This communicates the industrialization idea of transforming the raw material- rough into the precious and the brut into the finished.
Design Team

Aashish Karode, Varun Singh Tokas, Himanshu, Amber Soni, Chetna Jain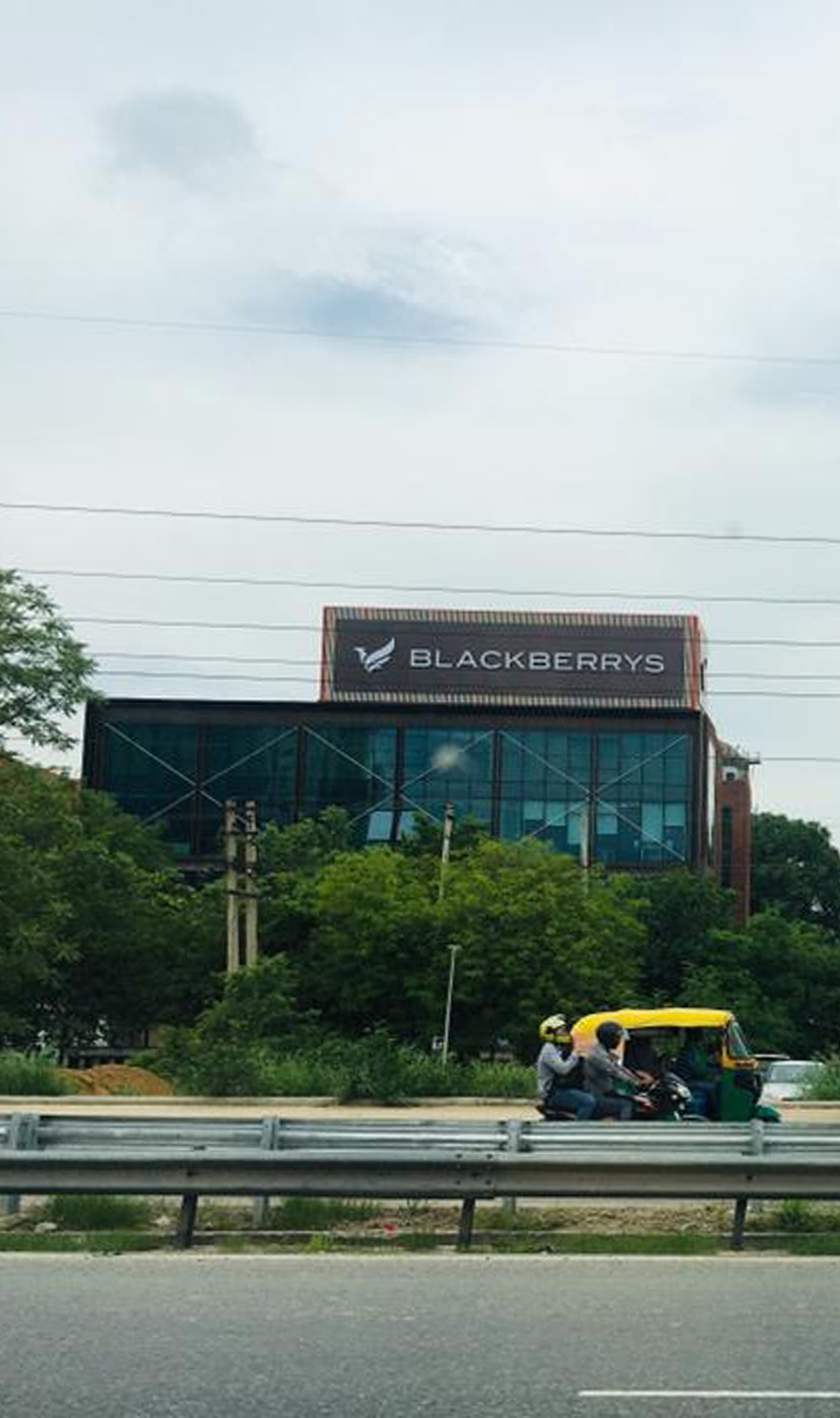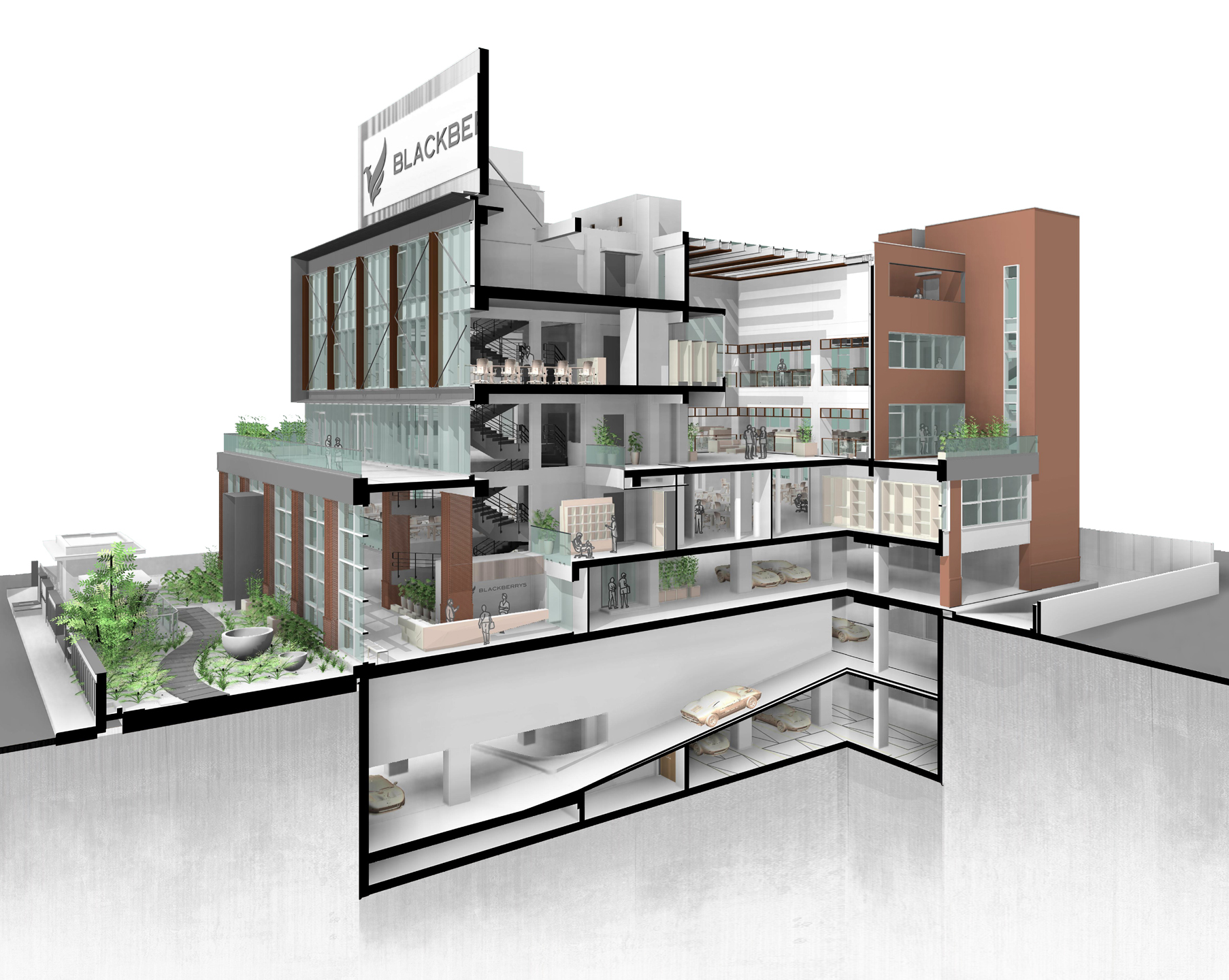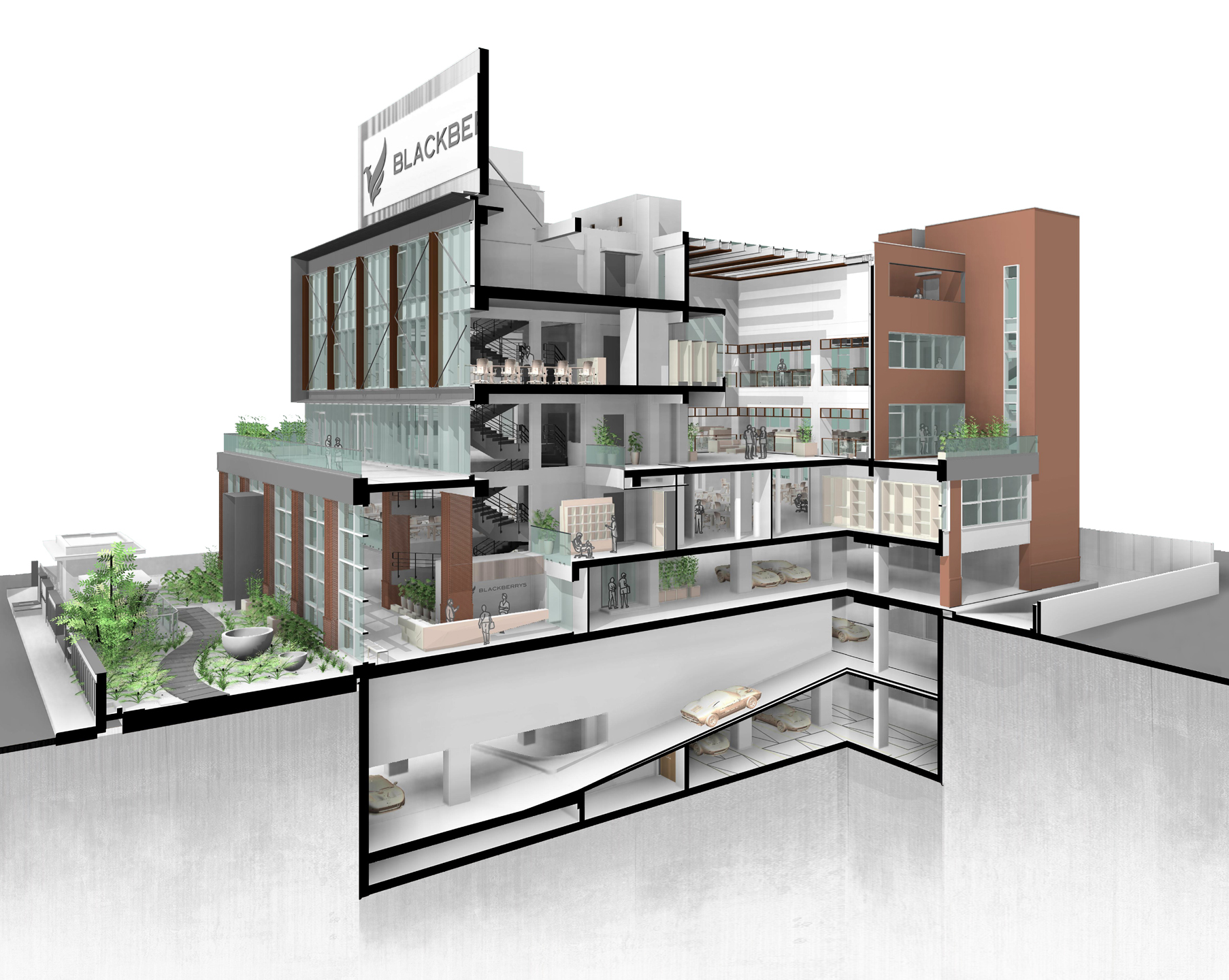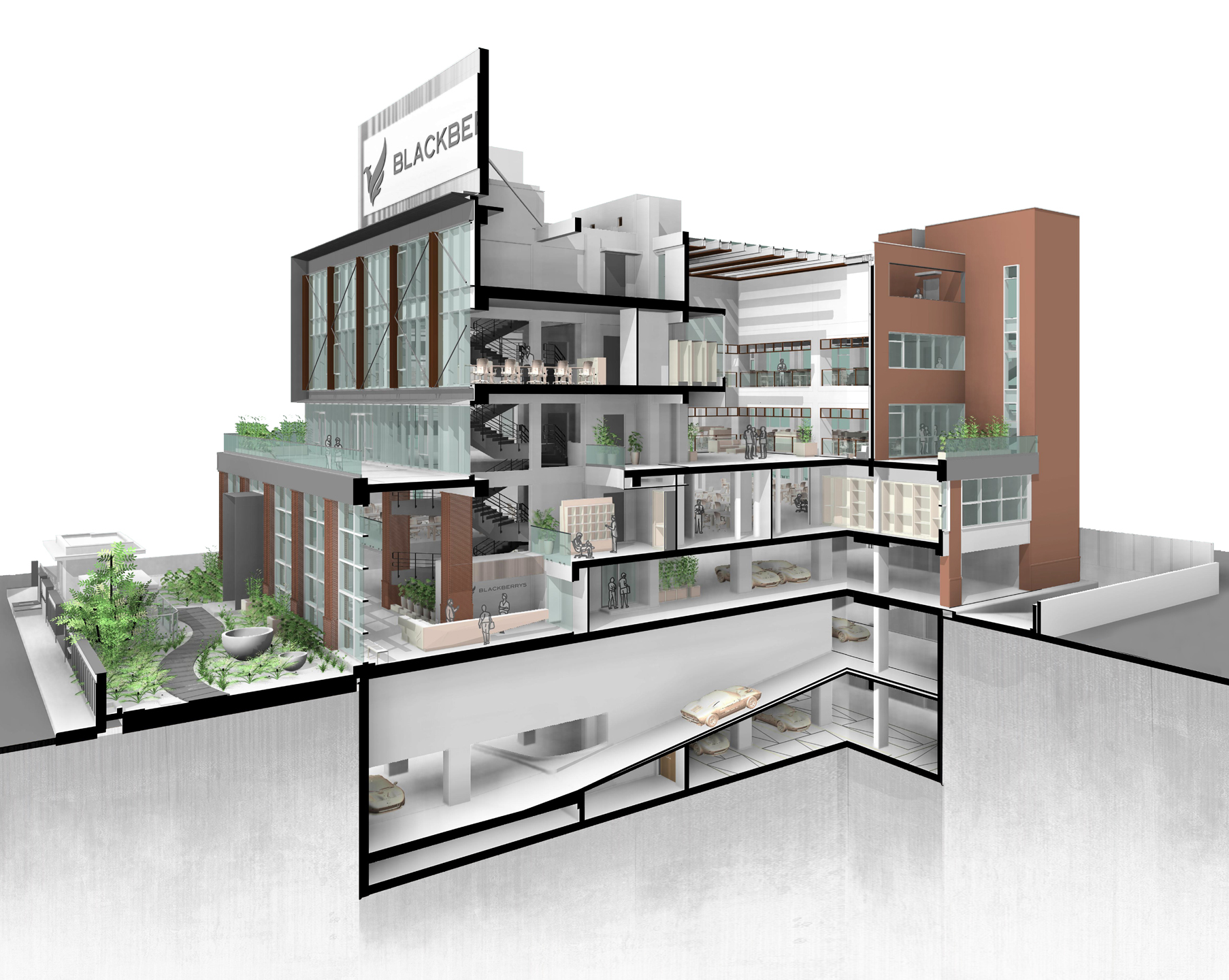 The Interiors of the Blackberrys Headquarters was simultaneously undertaken during the construction of the building, so the design principles in the interiors mime the building aesthetics that communicates the industrial idea of transforming raw building material- the rough into the precious and the brut into the finished. Similar contrasts in space of the Industrial factory aesthetic- The user moves through the defined areas of circulation to the panoramic open work spaces, while enjoying the 3-dimensionality of the spaces, interconnected by stairs and continuities of "view corridors".
– Aashish Karode – Creative Director
The building has many access points for a variety of functions but only one main access  which gestures the act of entry into a greened garden oasis within the  barren environs of Udyog Vihar Gurgaon,  The entrance garden generates a space of wide transition, of welcome encounter, and a great openness towards inner spaces of the Blackberry community. At the same time, the building seeks to find its metier in the mixed environment through its materialisation with brick walls and exposed concrete slabs beams and columns.  We dreamed about how to connect what is seen outside our built environment with what we do with the indoors environment; how we bring that sense of what we enjoy outdoors into the indoors -natural light, the sky, the natural environment, trees and plants, water, birds etc.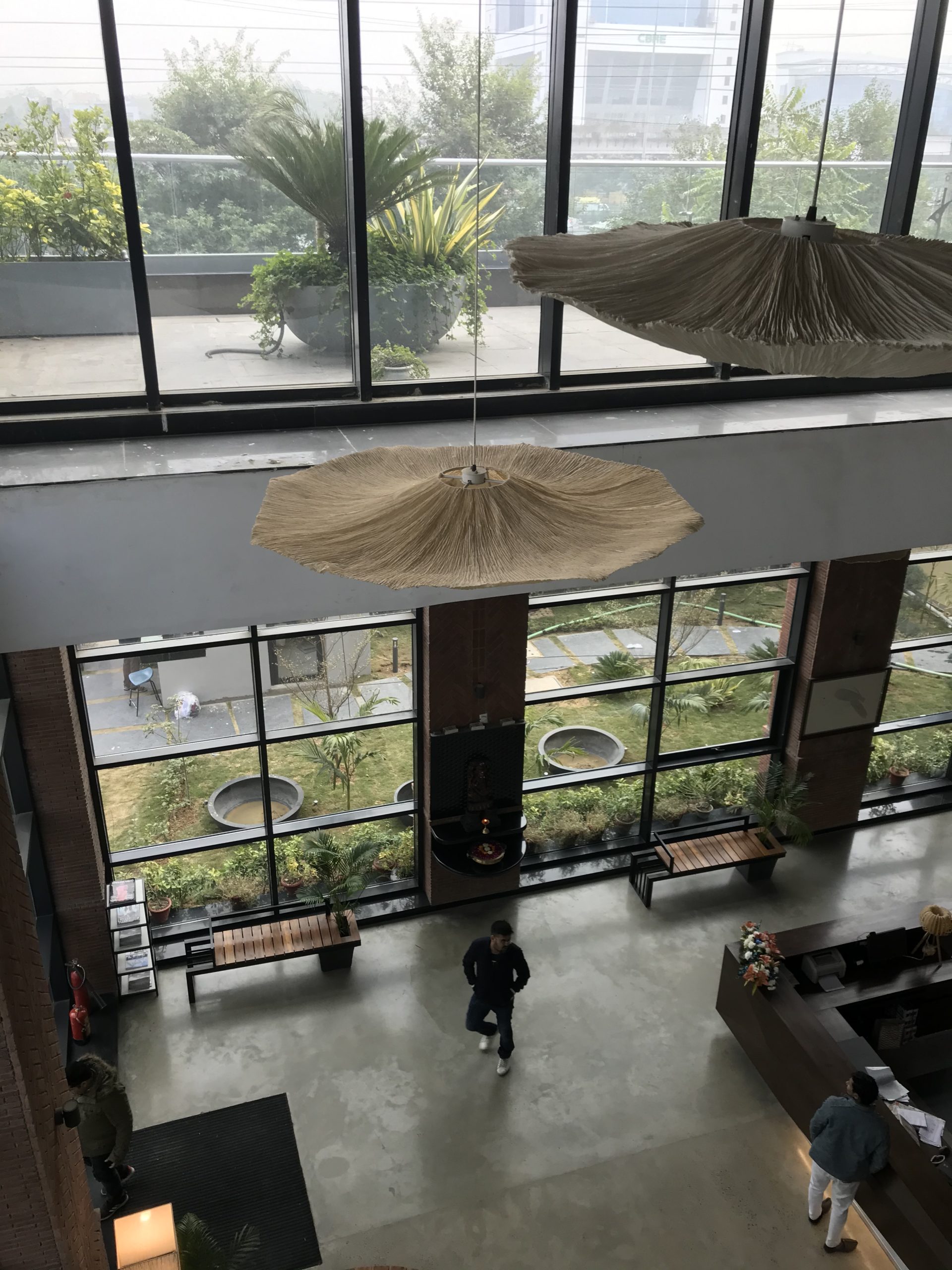 Crafting the materiality of the Building
By a careful crafting of the variations in the brickwork applications in the building we sought to enhance the communication of materiality in Architecture. The geometricised textures are encountered in a variety of forms from the entry gate to the internal spaces of the building.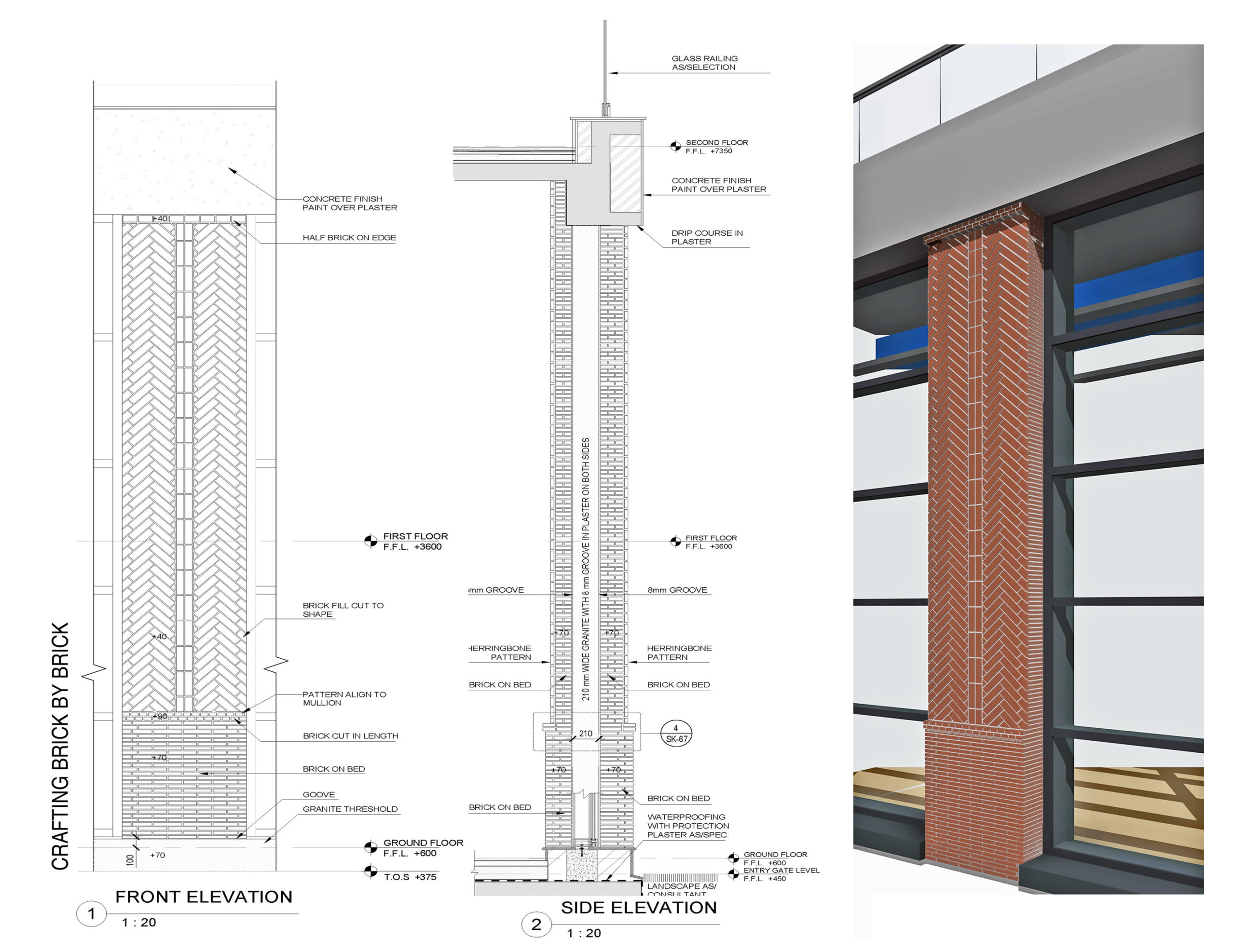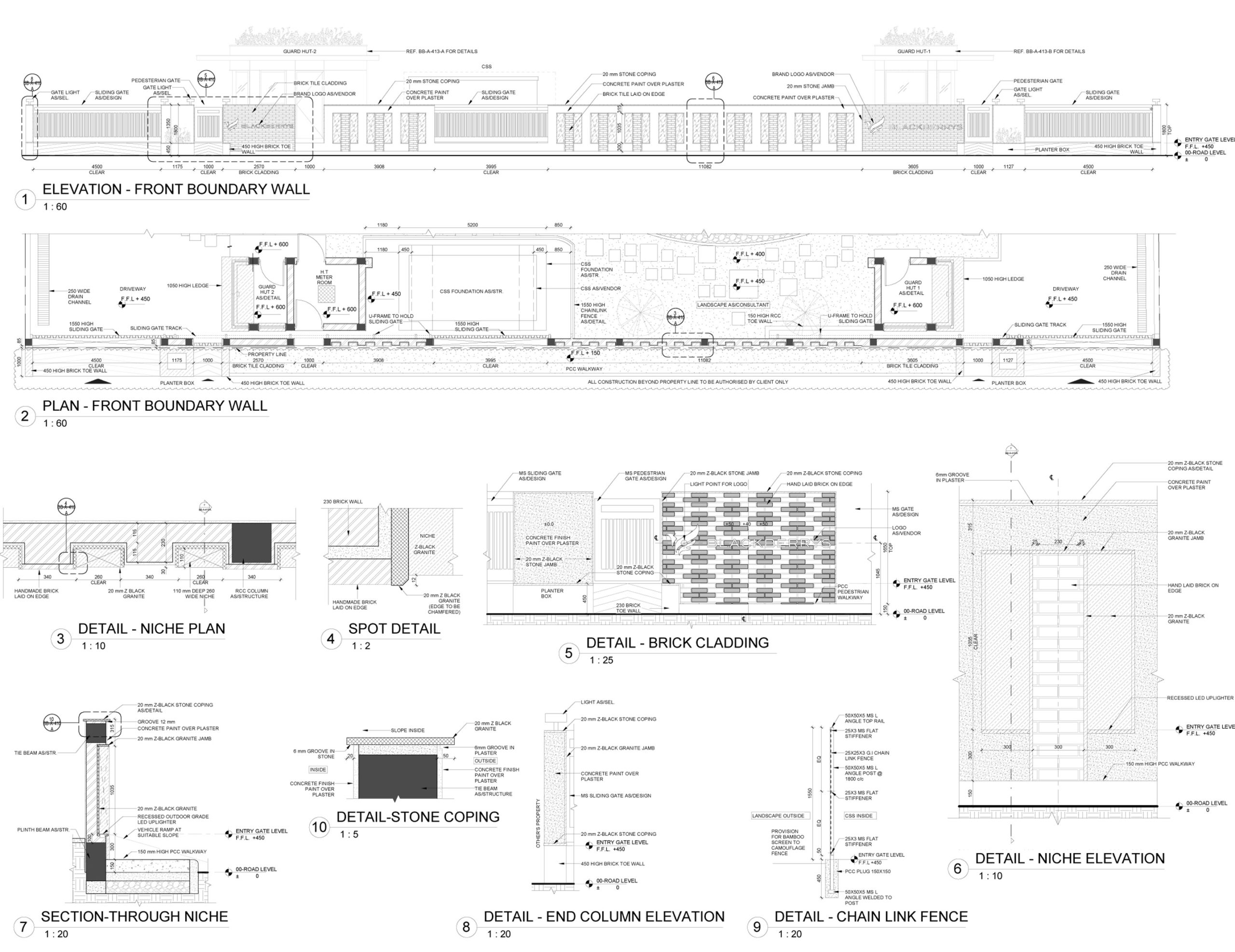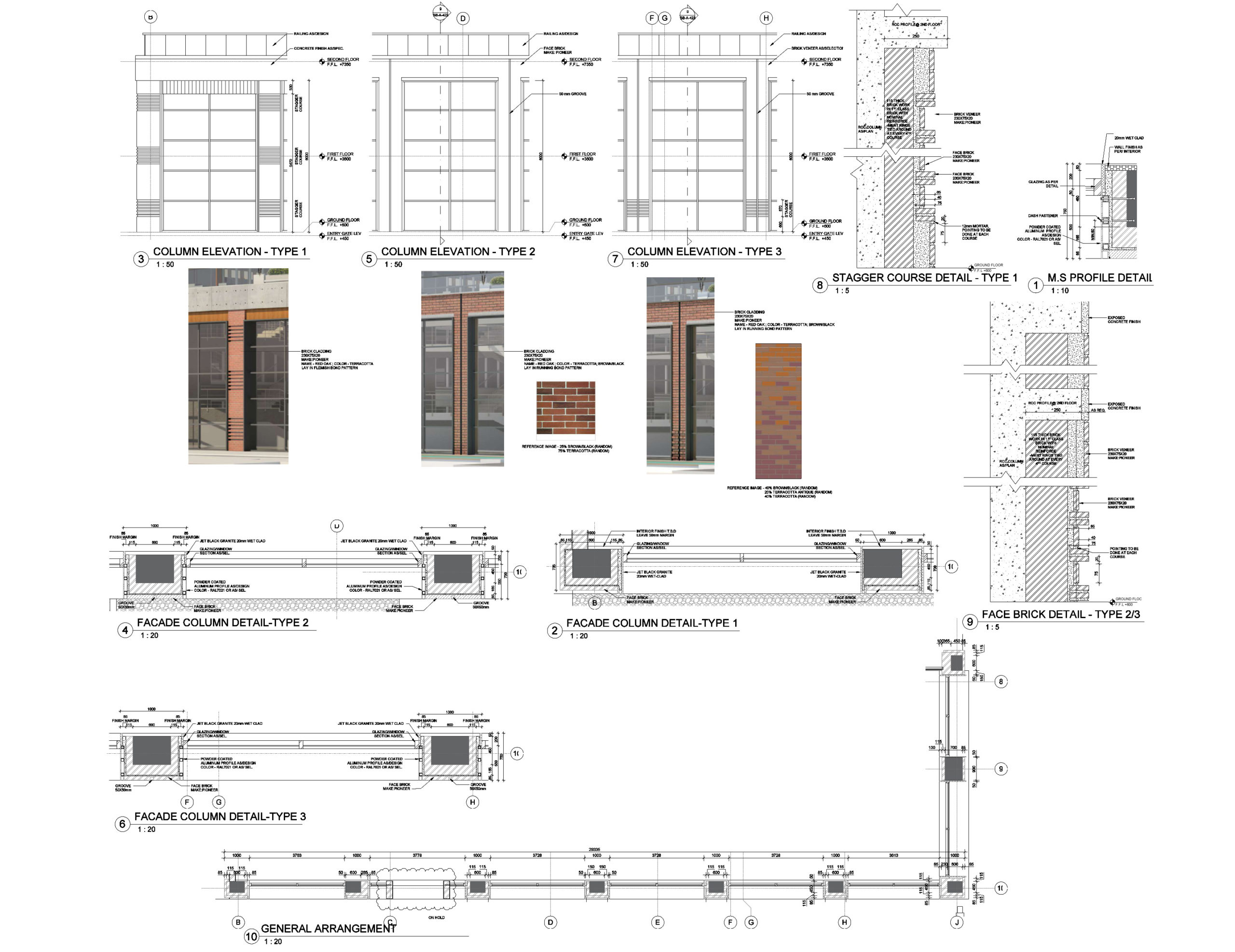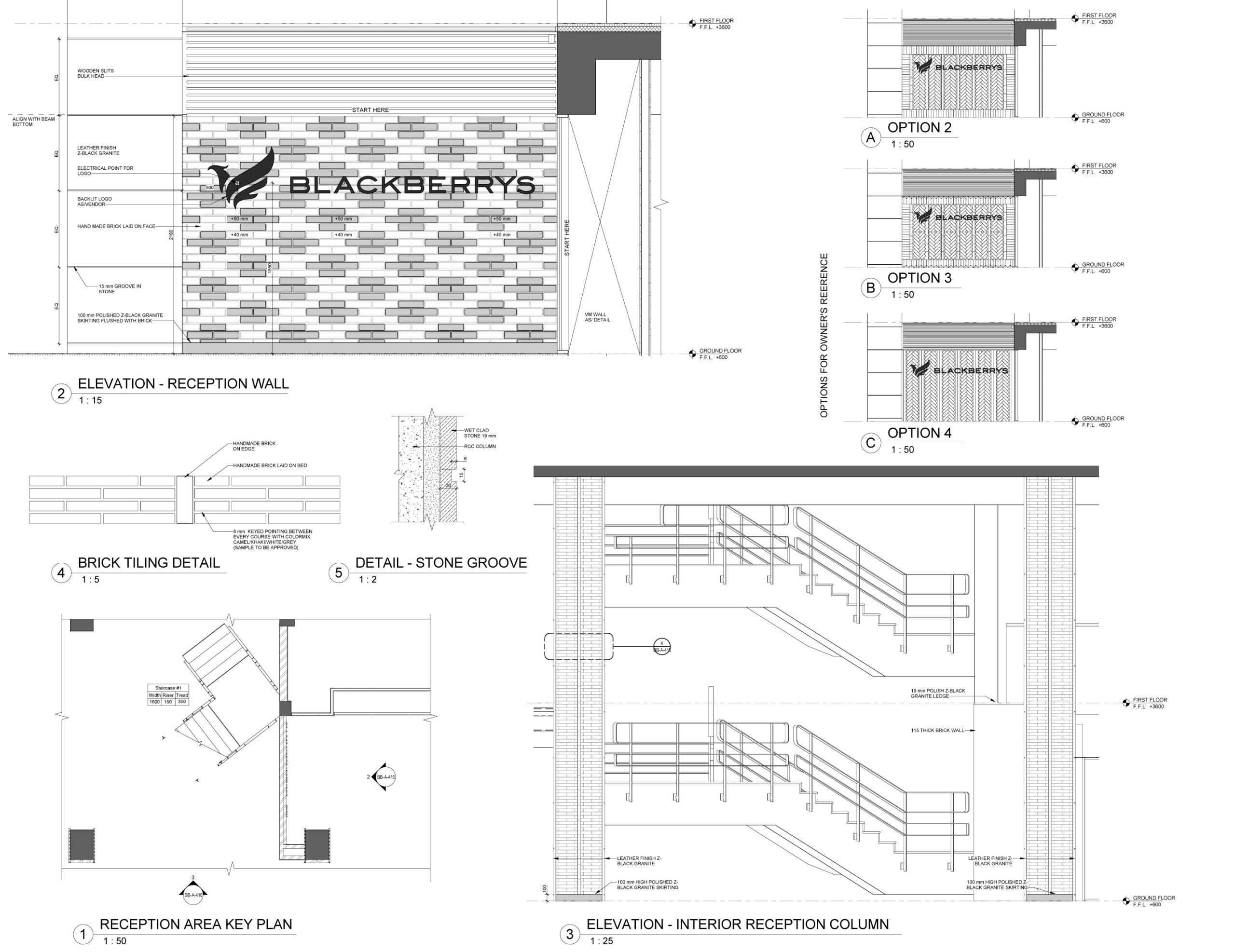 Some Figures for this Project
A corporate design reflected clearly on the highway frontage that emphasises the Brand signage and identity graphics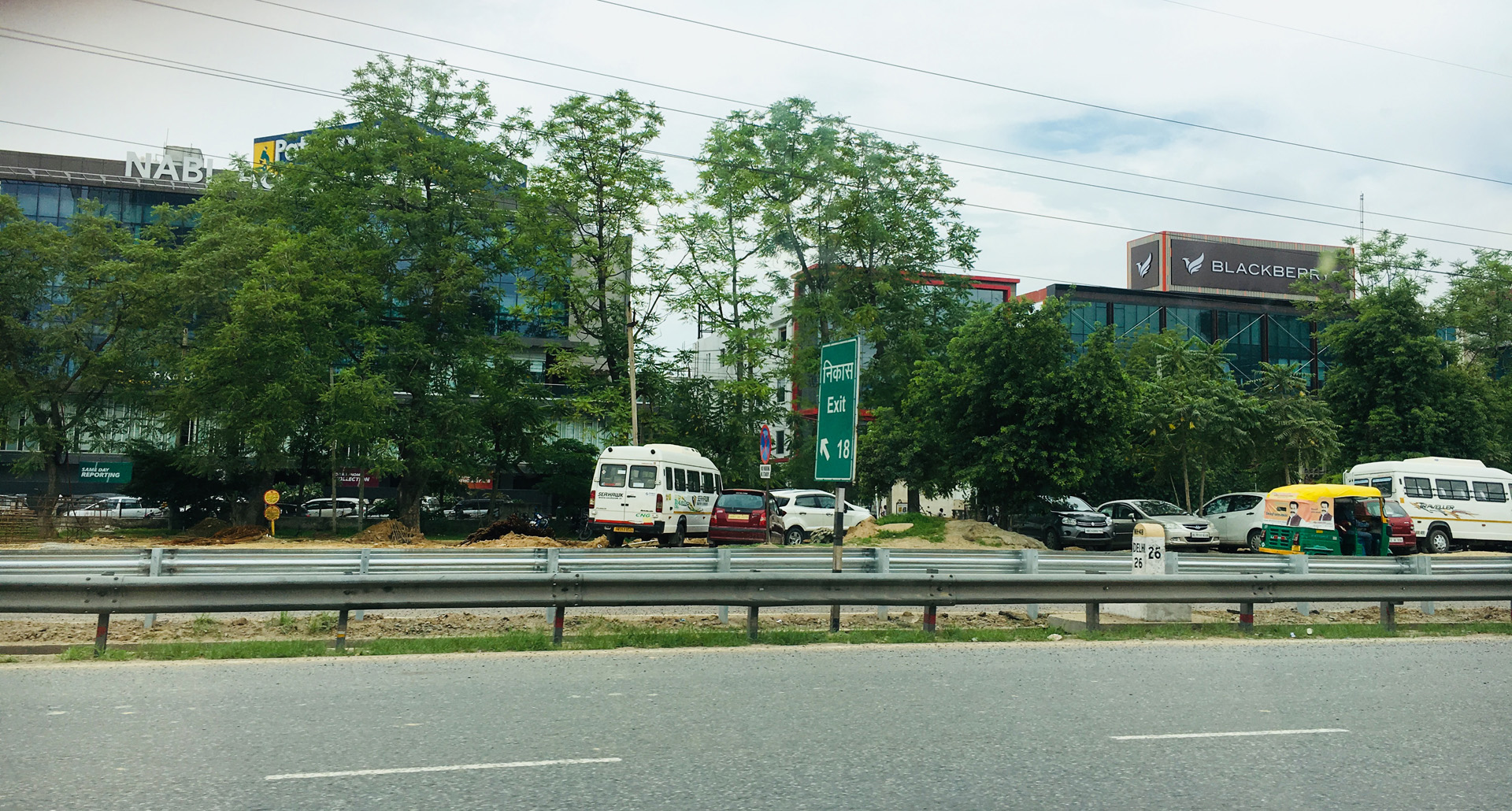 This is an excellent design firm! We enjoyed the energy and the professional support the whole team gave us while creating the building and our office. We especially commend the personalisation of spaces and the cooperative spirit
MD