Fairway Pub
Racecourse Road New Delhi
The primary approach in transitioning the cold raw, isolated structure into an artistic vibrant and colorful restaurant was to focus on reinfusion of a natural harmony with the new spaces created during construction. Walls were broken and fully glazed panels were positioned to connect the encompassing greenery with the surrounding landscape.
Design Team

Ashish Karode, Gautam, Prosenjit , Jaspal Singh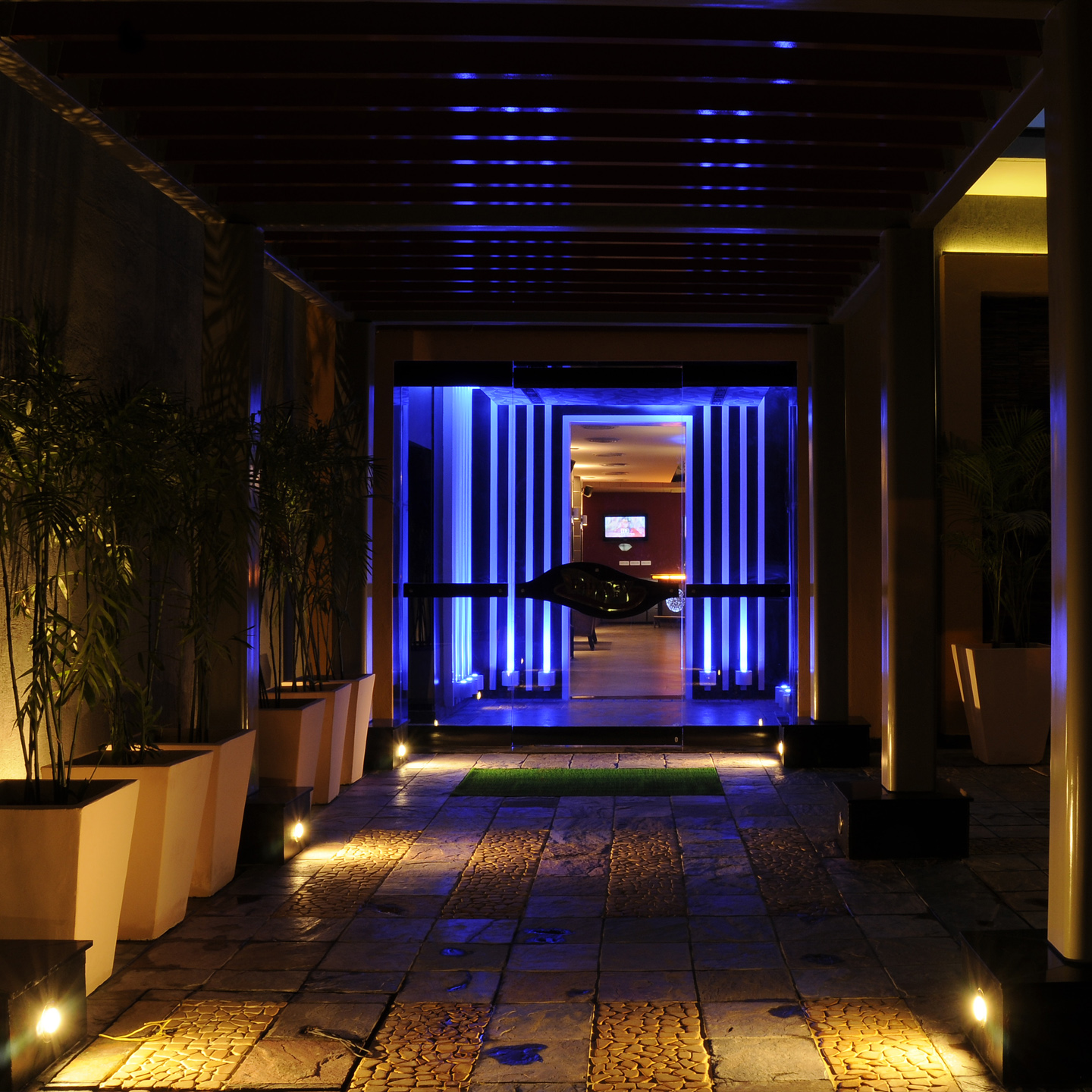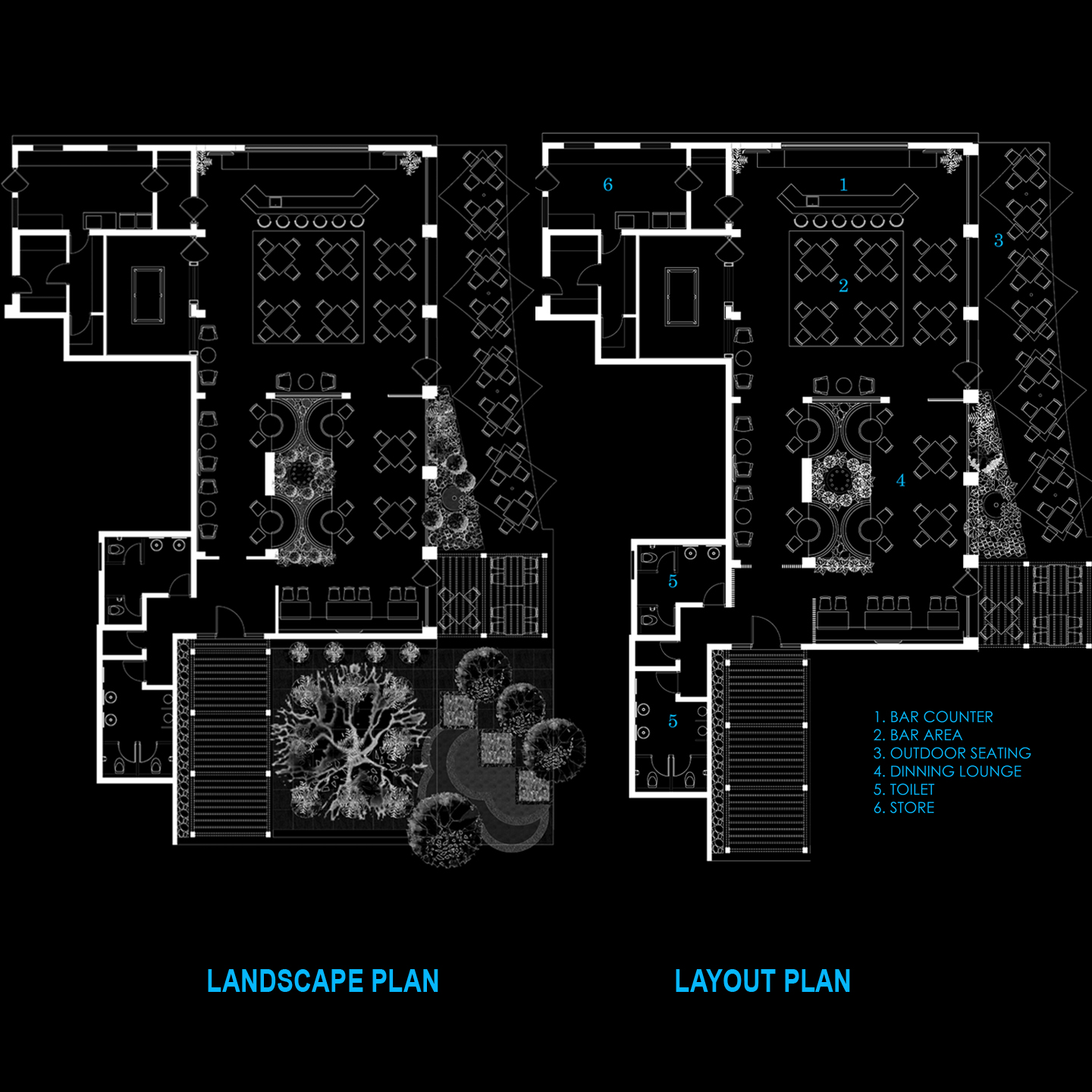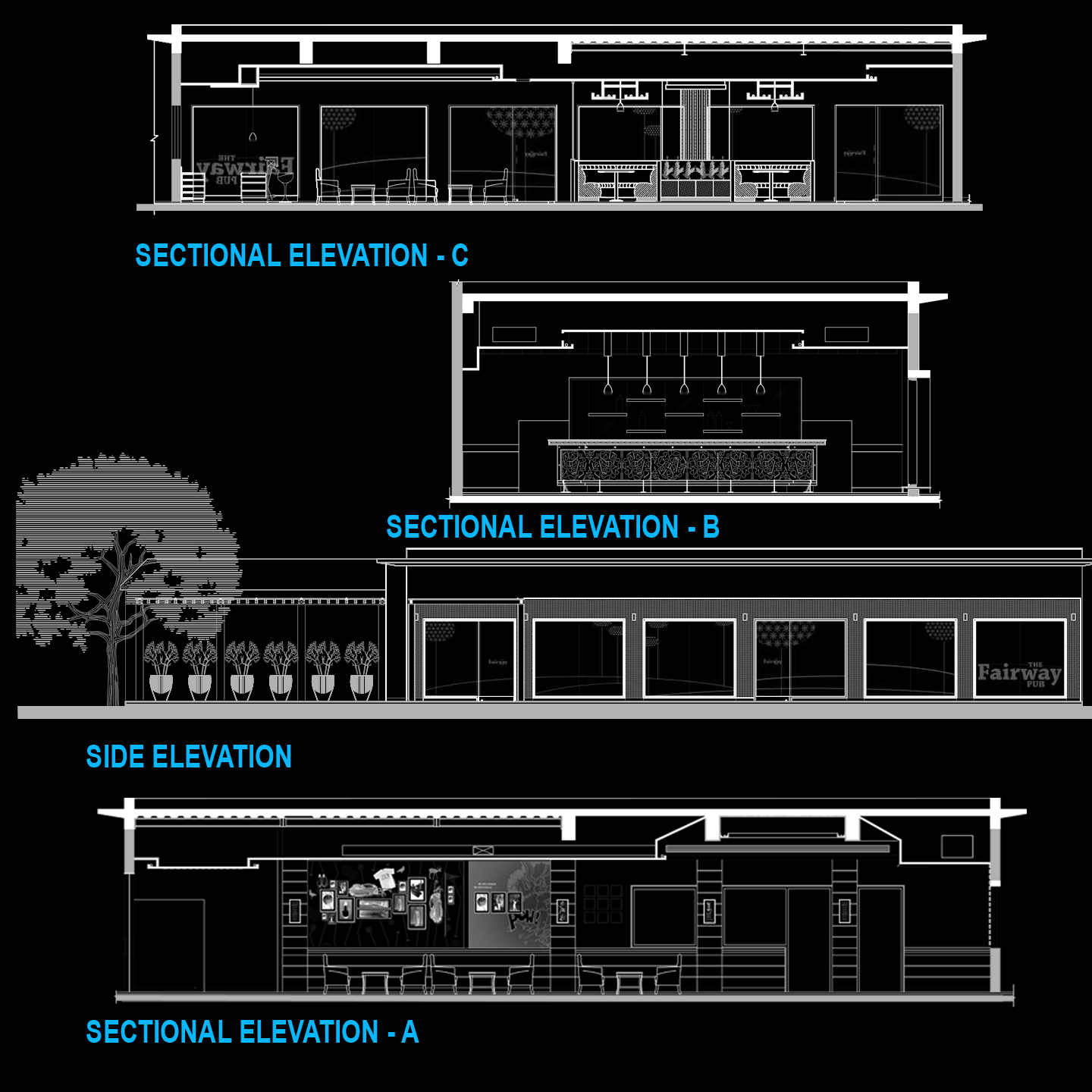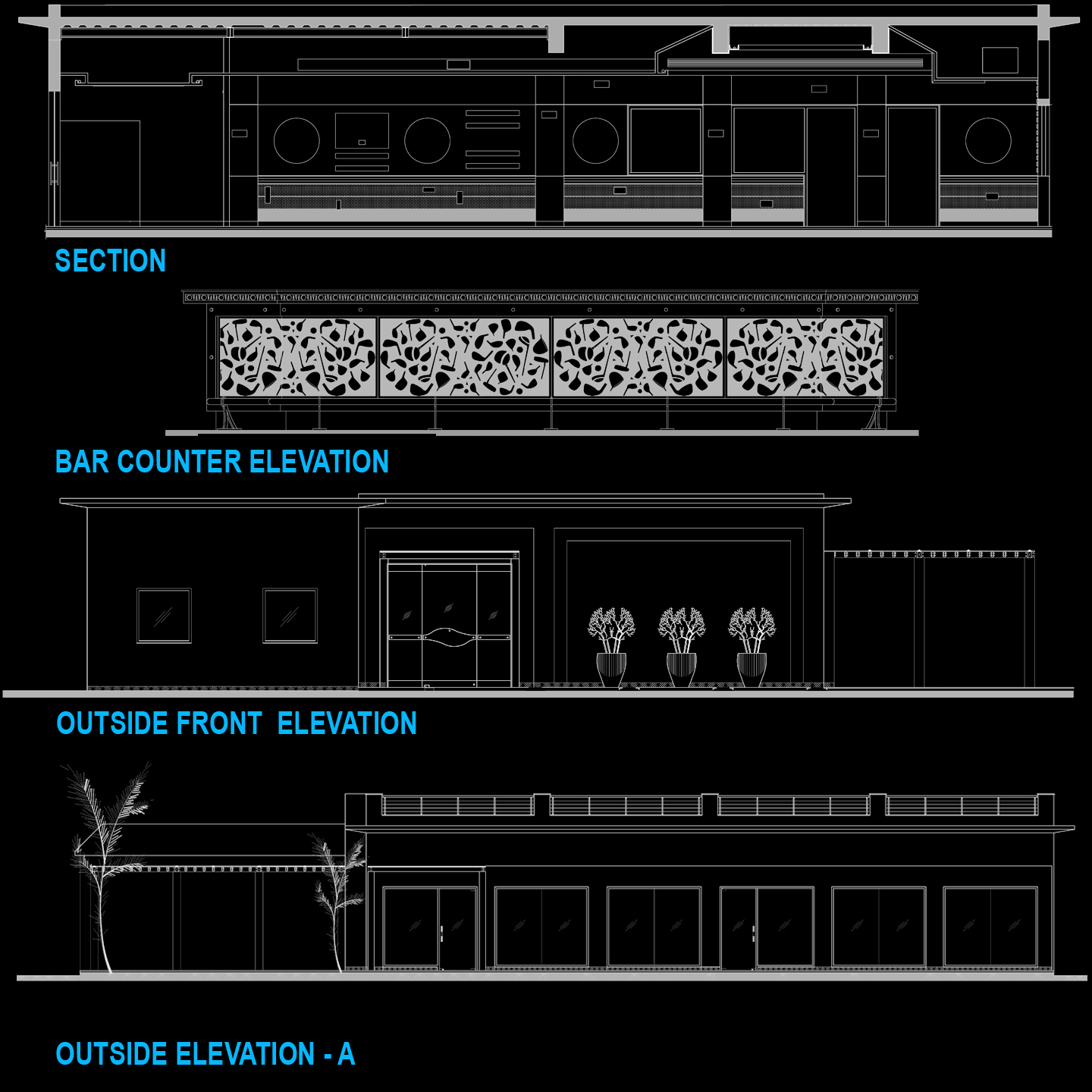 Located in the middle of a golf course virtually on a fairway, the Fairway Pub is designed to act as the heart of the Air force Sports Complex Golf Course. The architects surveyed a crumbling existing old structure and put in place an elaborate structural retrofit to save and put it to renewed use. Also, as the old building was disconnected from the expansive natural environment all around, it was decided to reconnect the building to the surroundings by removing unnecessary walls and reducing the loads on the foundations.
– Aashish Karode / Creative Director
Fairway Pub's kaleidoscopic design is a confluence of energies; The space is full of decadent details, with Oaky timber beams covering the ceilings and touches of gold bronze trims, finished with Moonlight silver lights. A beautiful and sophisticated ambience is created with a running theme of grey stone, brown leathers and blue and white accents. The industrial and rustic patterned flooring adds a touch of the thrilling night with distressed grey industrial stone tiles create a noir flooring that resonates with the blue and reddish yellow ambient lights in the different parts of the restaurant.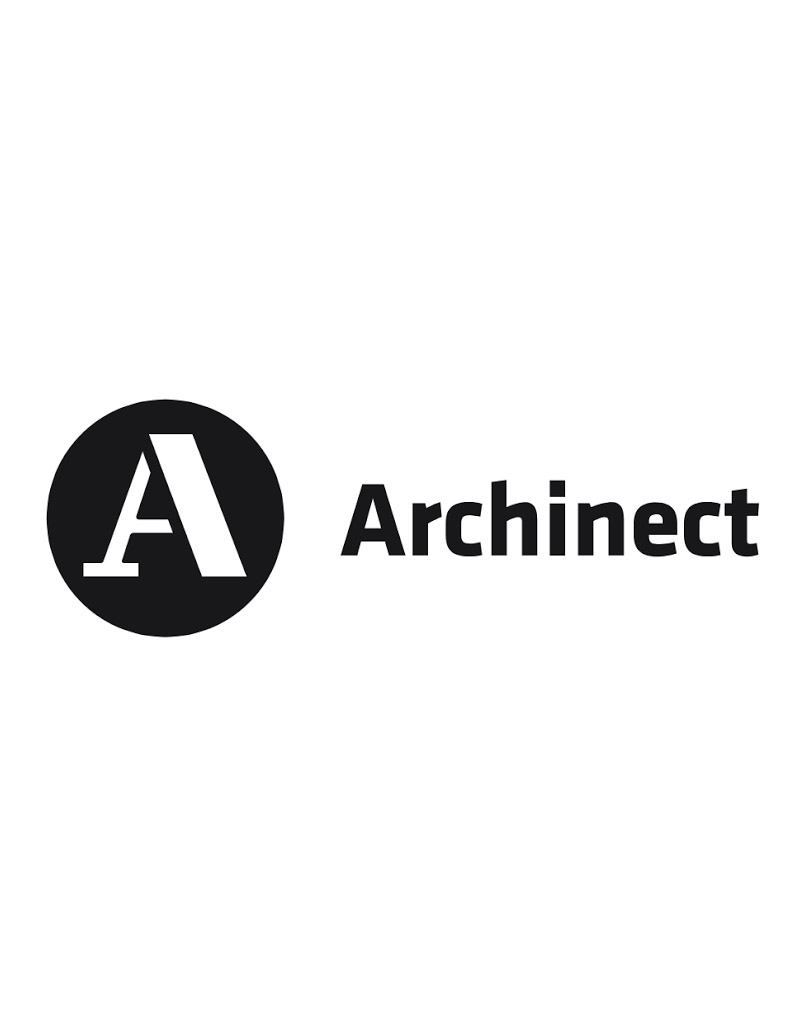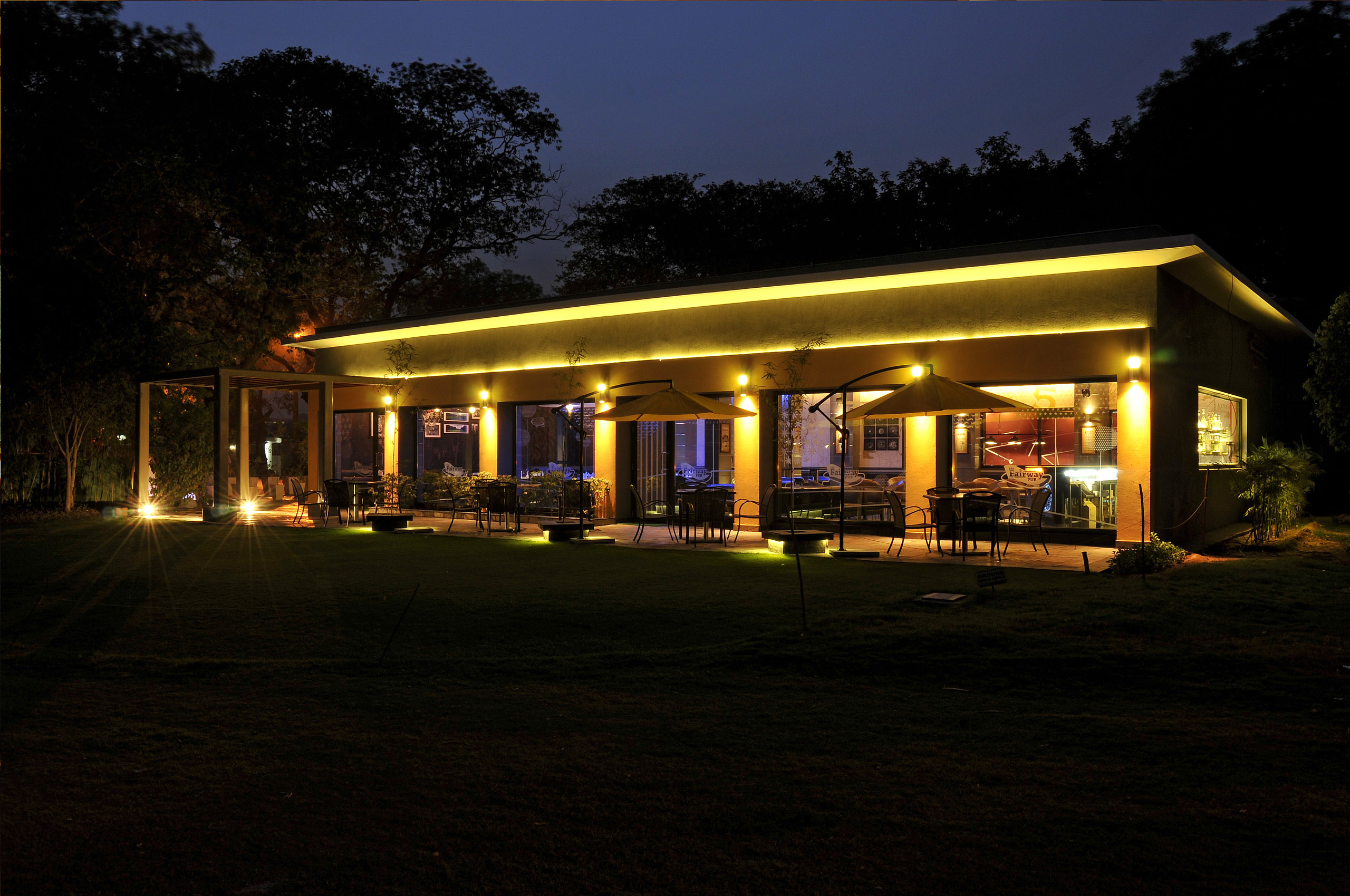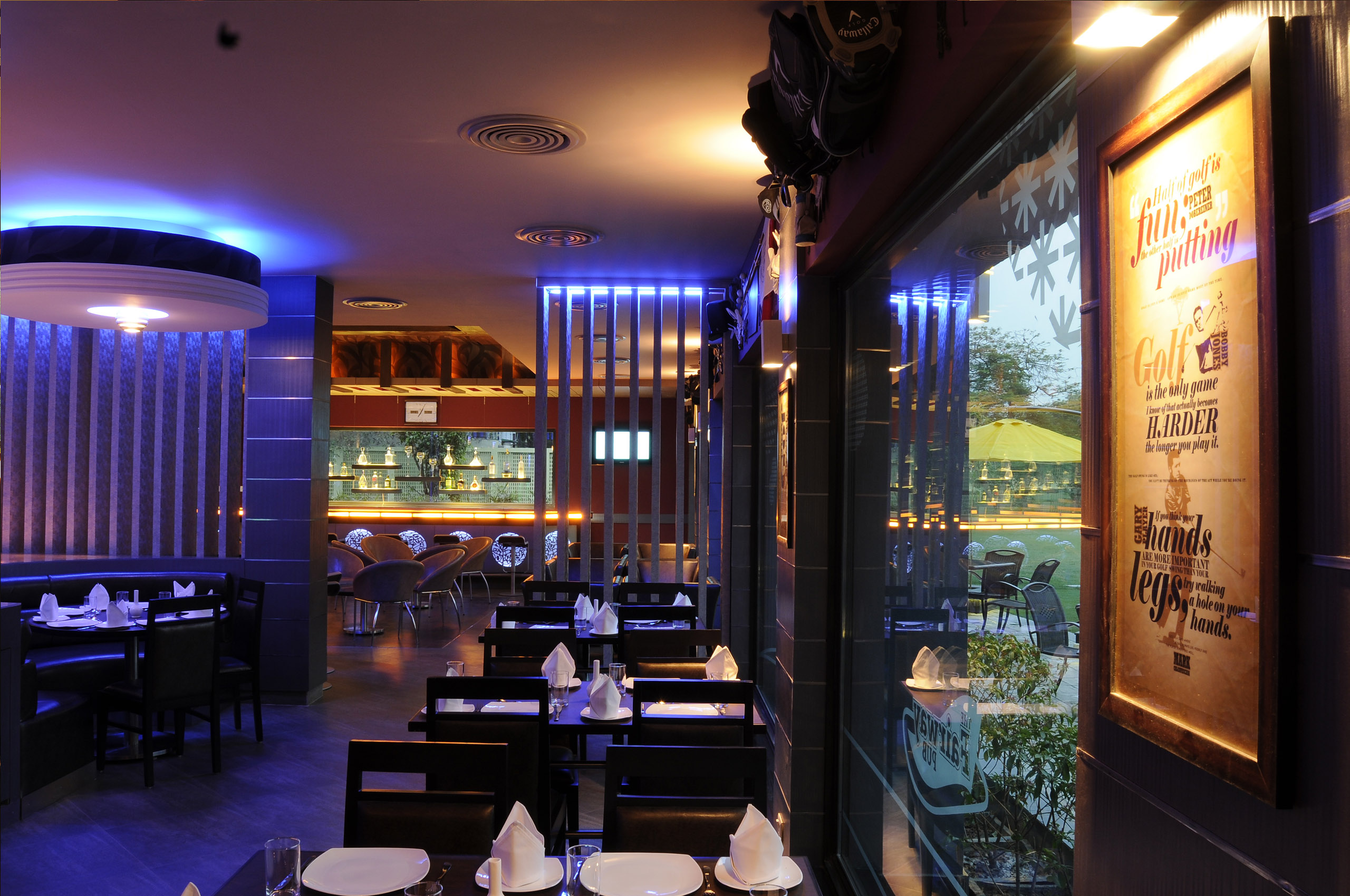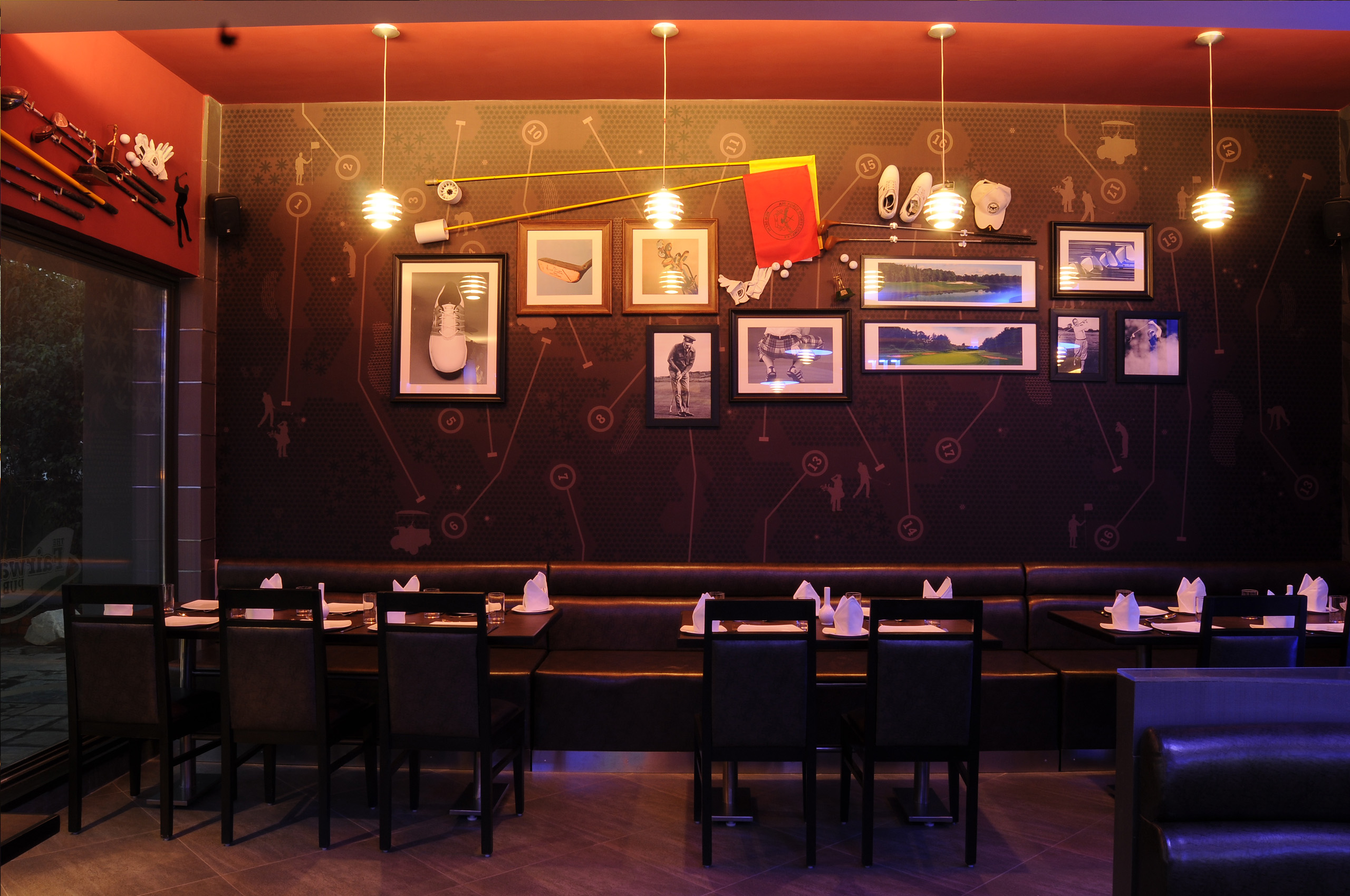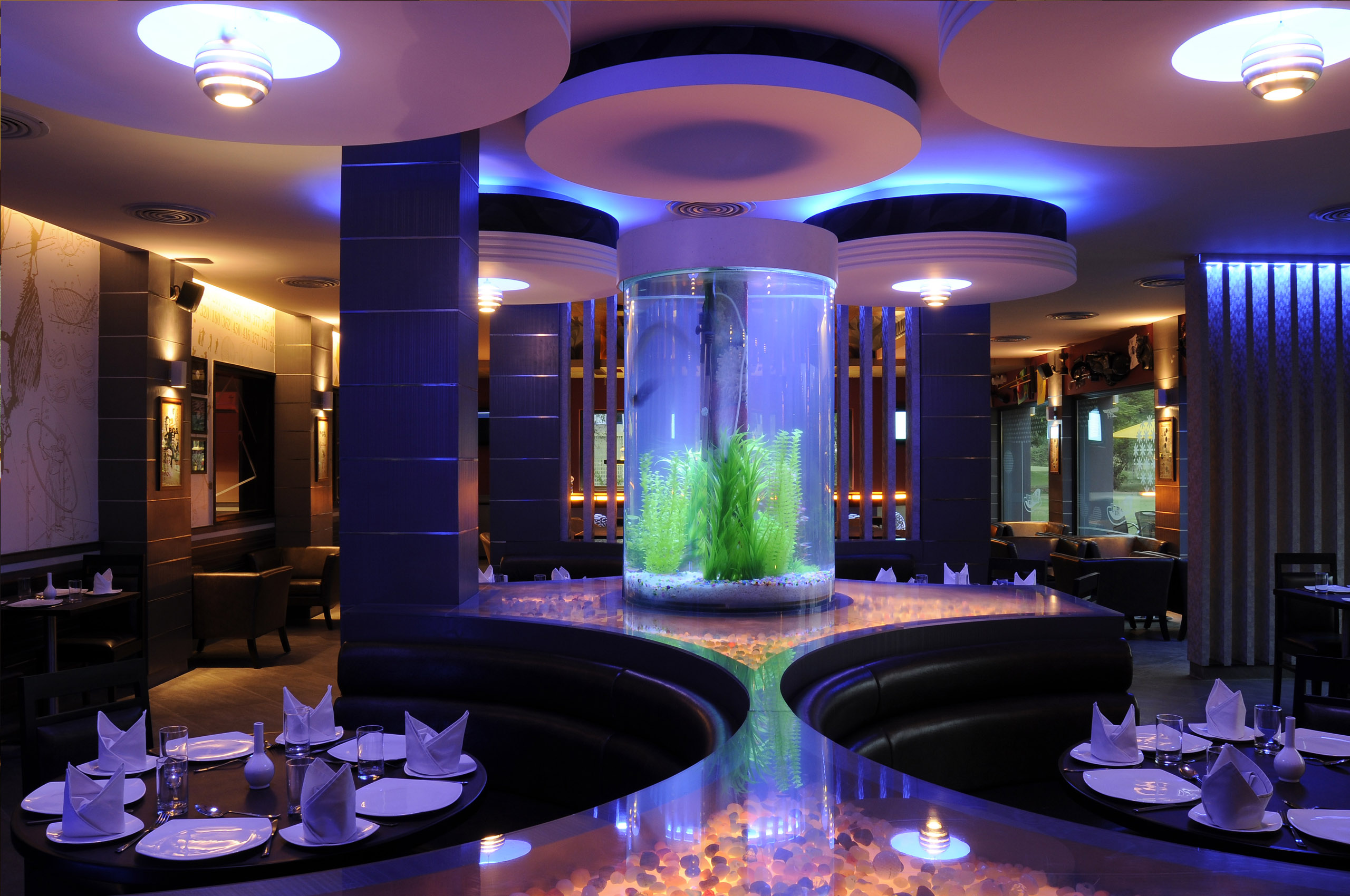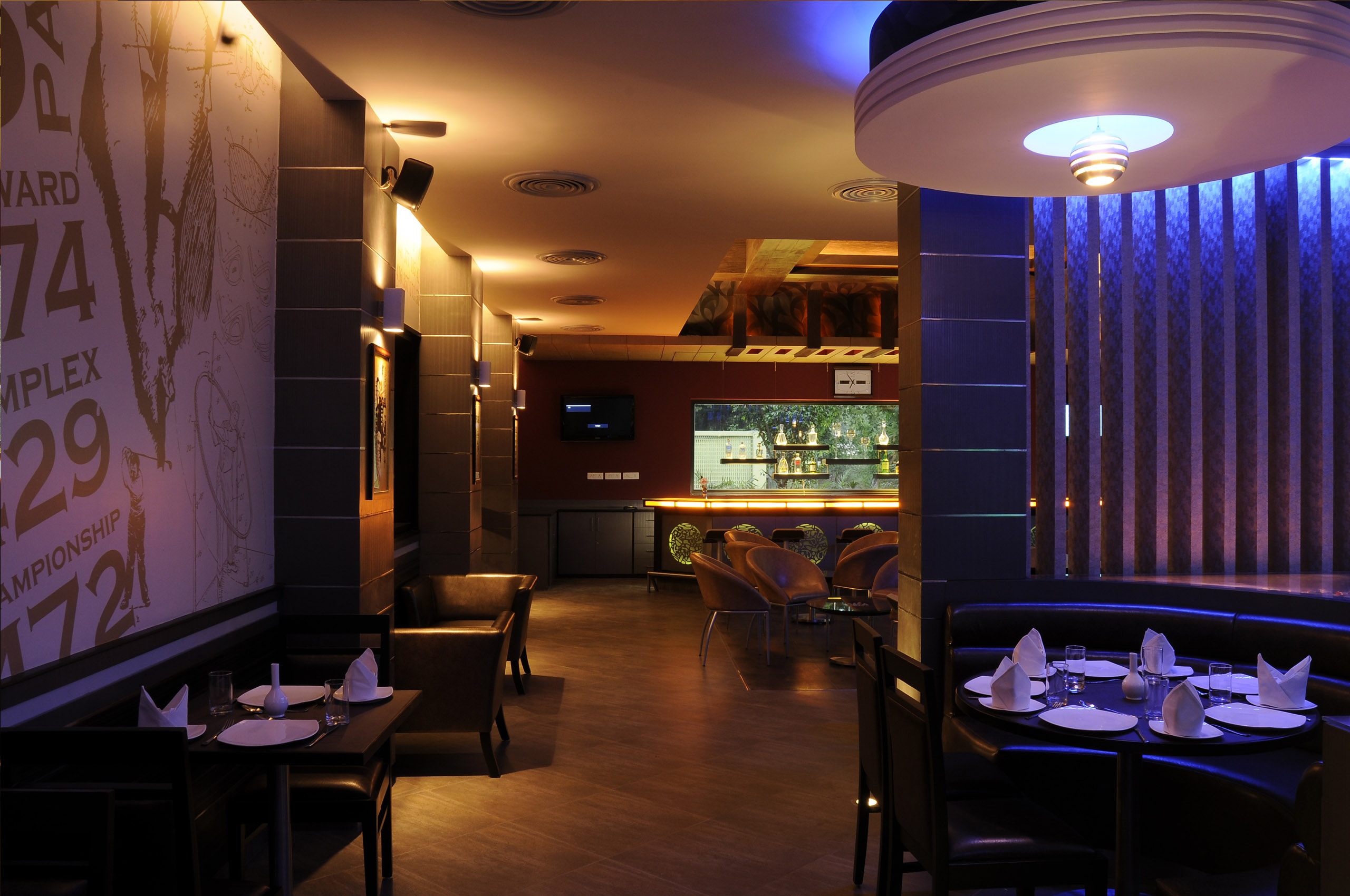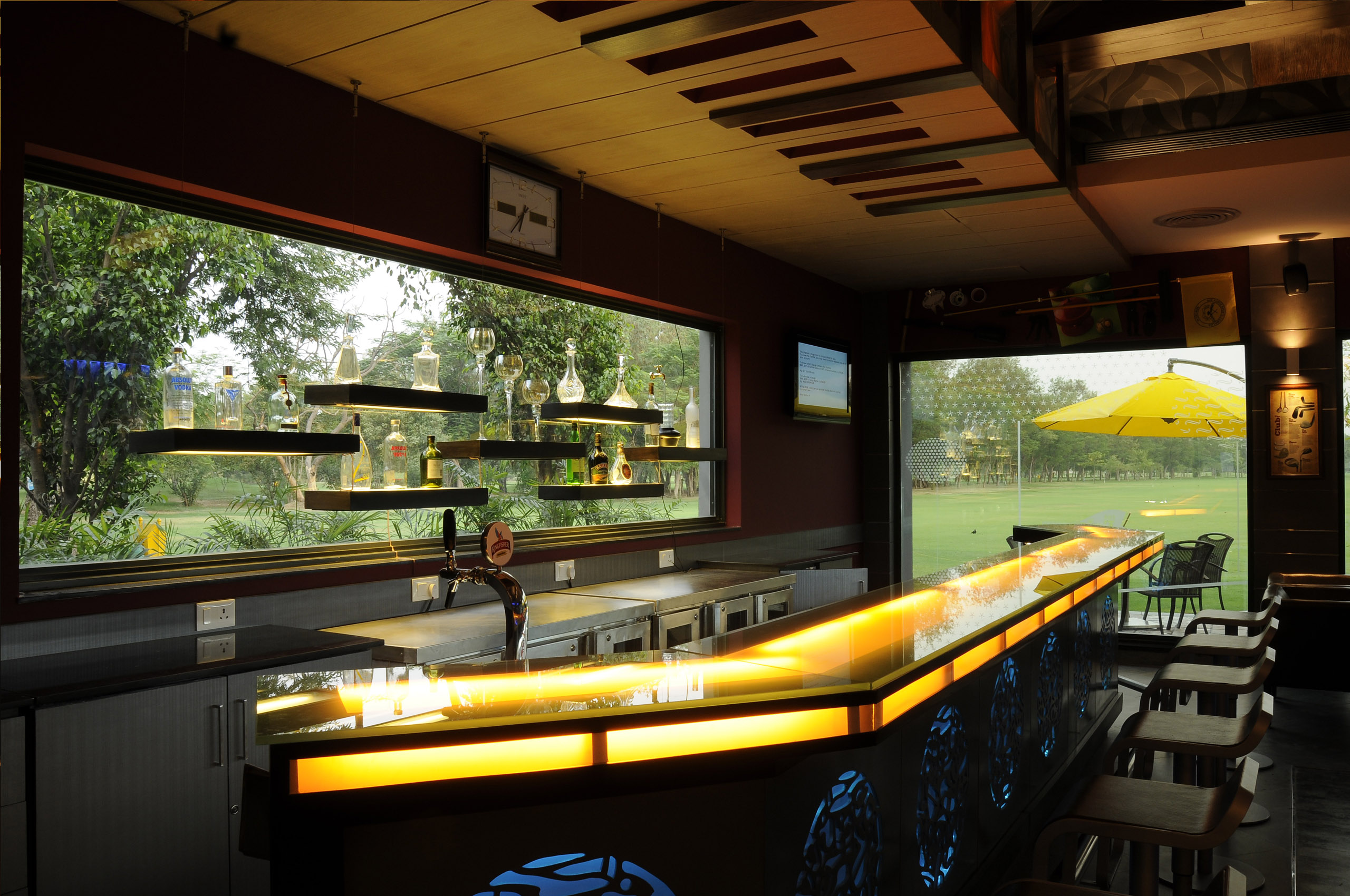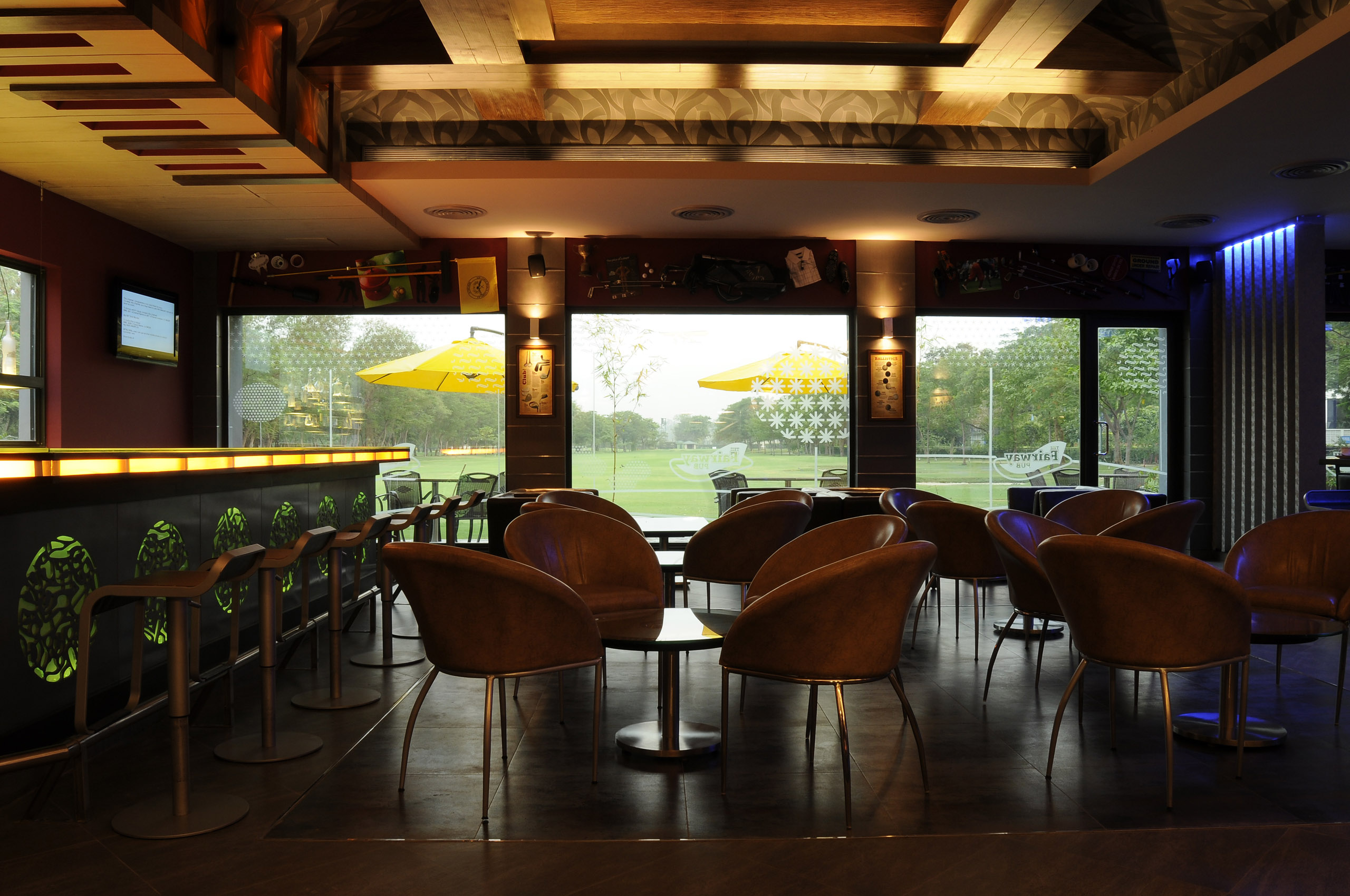 Credits: Graphics by Design Route.
Why Sustainability
The bespoke wall graphics and custom poster created by Design Route are hung on display on the walls creating stories around the mythologies of golf and illuminated by carefully concealed lights.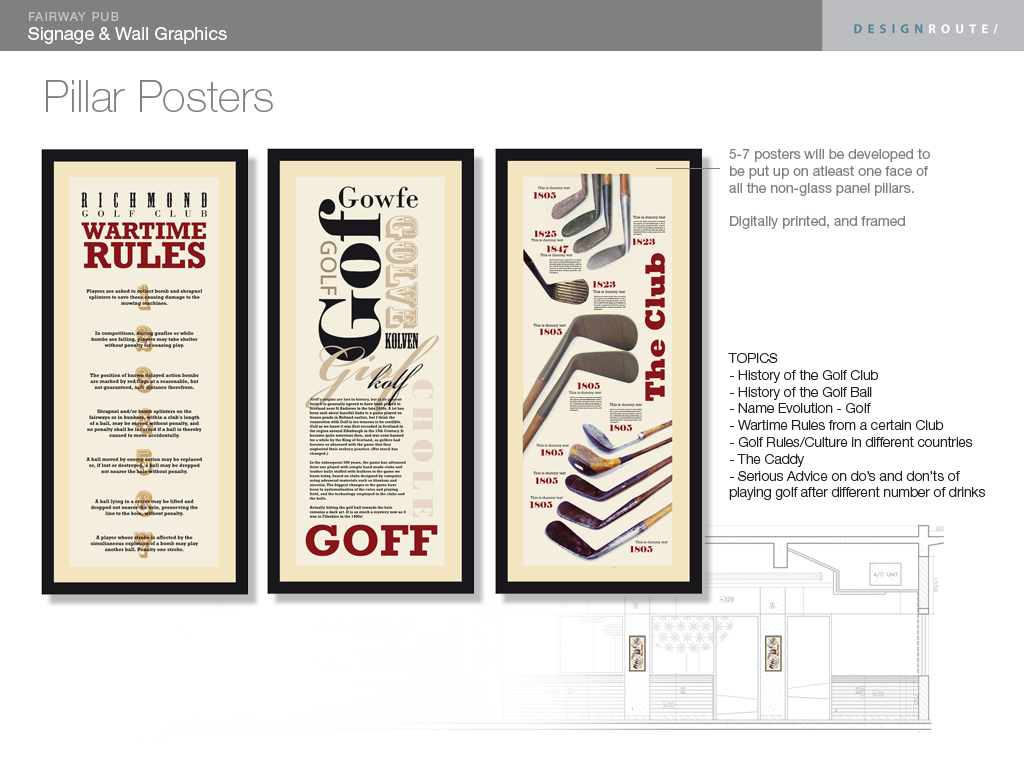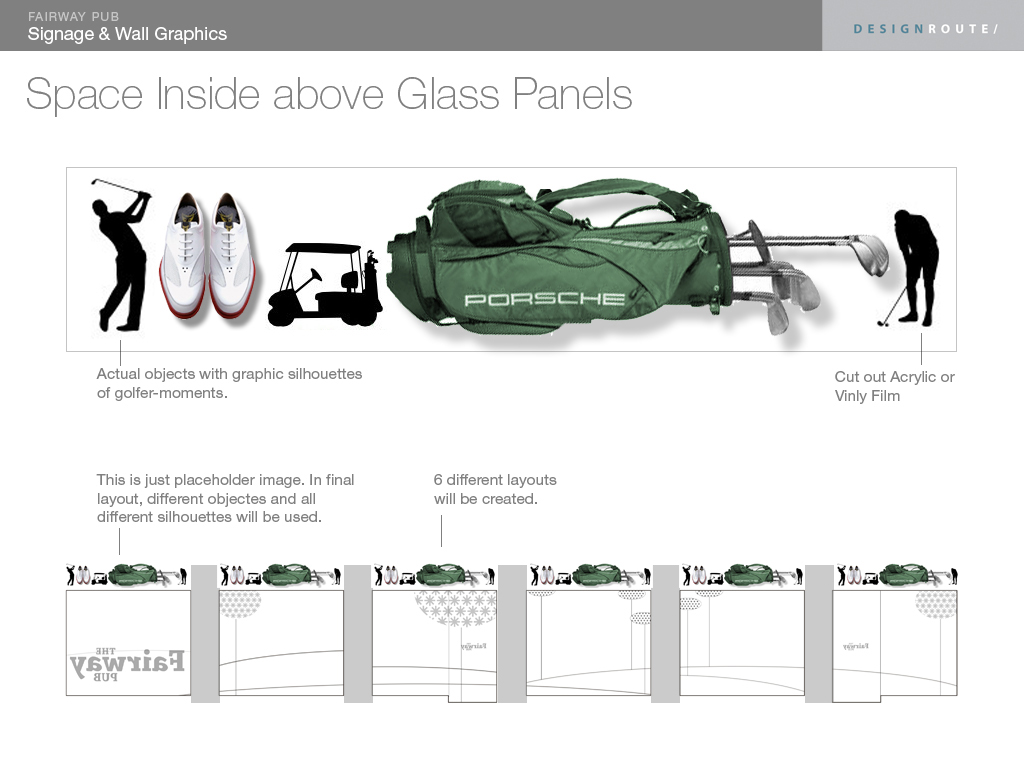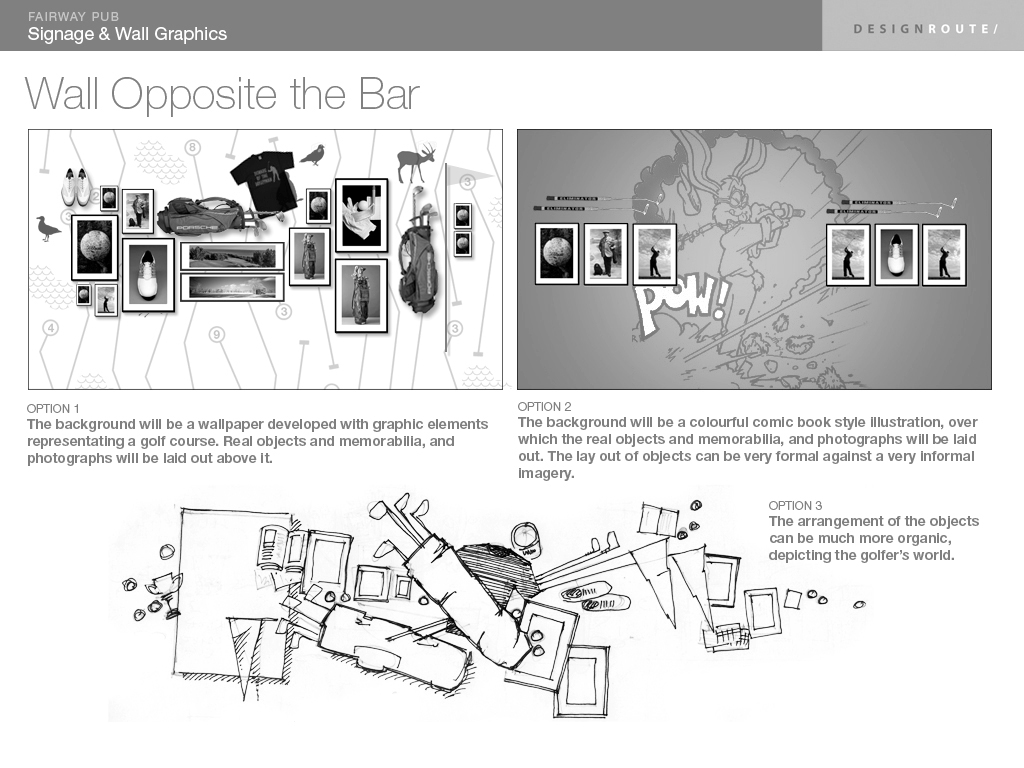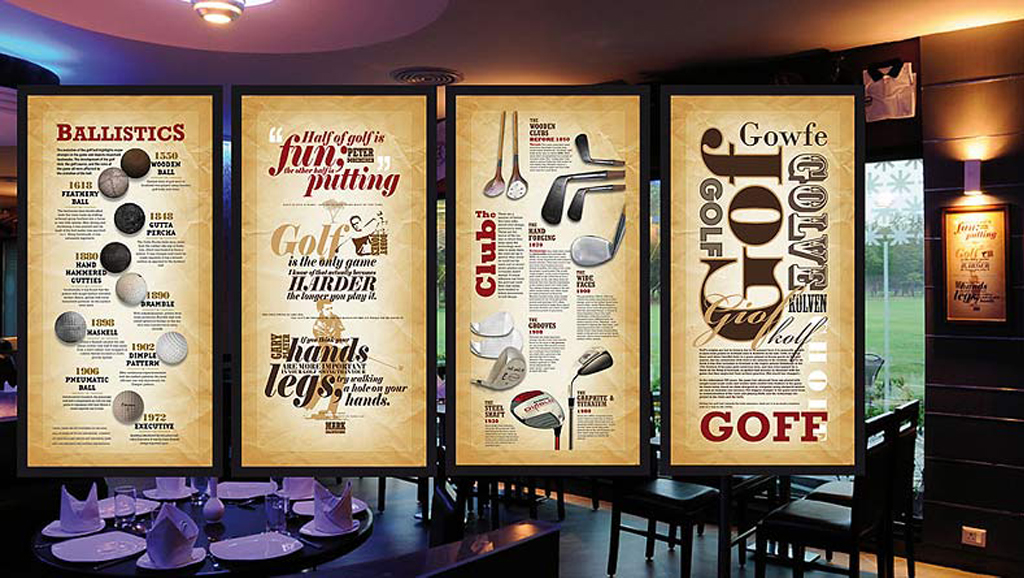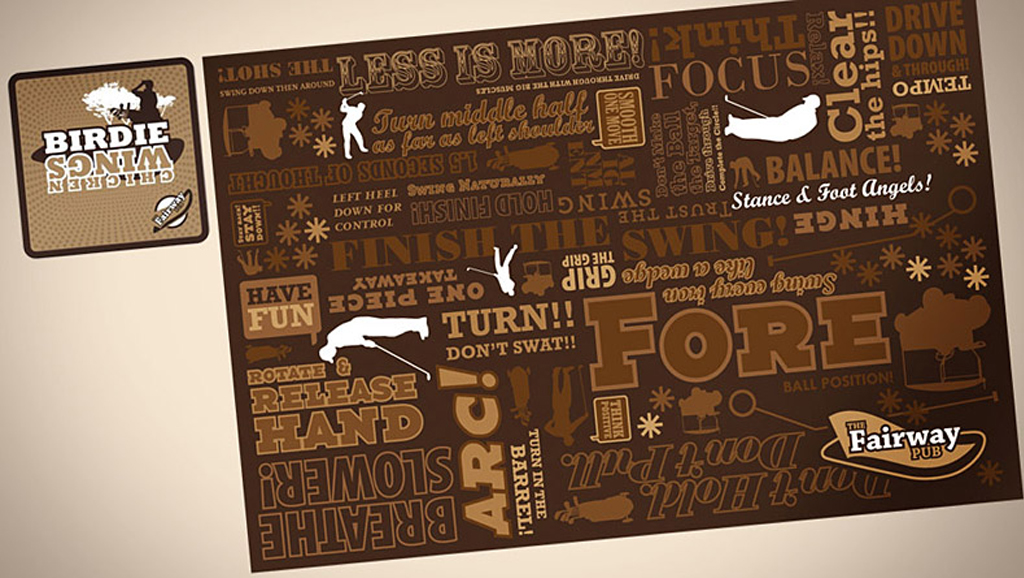 Credits: Graphics by Design Route.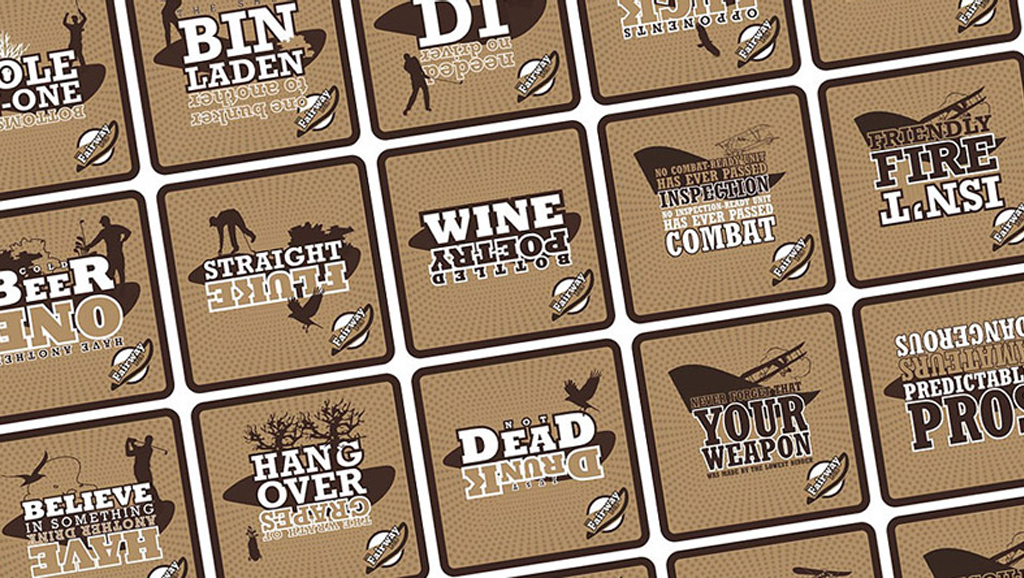 Architectural lighting forms the backbone of the hospitality experience of the fairway pub; a wide range of accent-lighting and functional lighting solutions in the entrance lobby, the corridors, the restaurant, the bar, and aesthetic landscape lighting is explored.