This premier project is planned with well-designed homes in multiple formats of Villas and high end luxury High Rise Apartments with independent penthouses on top of all buildings. The project has great great highway visibility and frontages close to Malls, Clubs, various commercial spaces, bringing all basic living conveniences at the doorstep for its residents. The USP of the project is its location, optimum use of space and affordable price tag with Golf as its central theme.
Client

Green Bay Golf Village
STATUS

SCOPE COMPLETED 2017
Design Team

Piyush Prakash, Sushil Karer, Pawan Bangali, Ashish Karode, Neelam Chauhan
The development of the city triggers a flow of urbanization and utilities decline and environmental conditions weaken rapidly. This phenomenon carries the embedded demand for open space, sport, recreation and leisure living. Golf centered developments meet this demand from Urban dwellers, to improve the quality of life while living their desired sports lifestyle, not mention practice Golf.
– Aashish Karode / Creative Director
With the limited land available for  Golf , to create some greater capacity addition,  requires a mix of low rise and vertical housing.  The township, operates  on the framework of environmental stewardship, saving energy and water, empowering communities and ensuring their participation and provide transportation.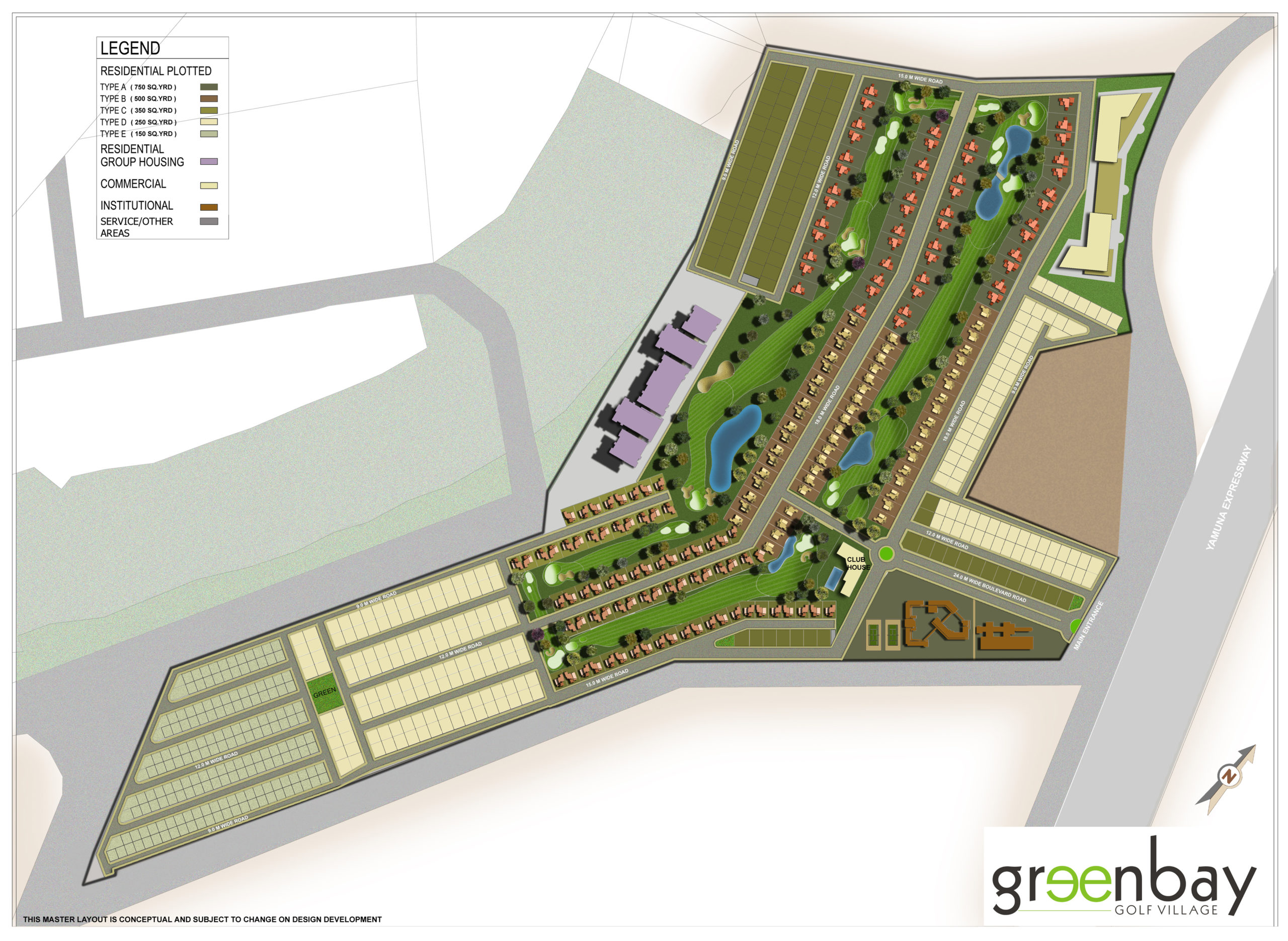 How to make Community
If community living were measured by the dynamics of the happines of the end users of a project, the community facilities, sports and recreation, and the private open spaces to each family play a big part in it.