PADC is the Centre for Excellence in Indian Oil Corporation's research development thrust in Plastics Technologies. The Laboratory building is designed to take on an iconic position in the refinery complex, signifying the focus on research and the future.
Design Team

Sushil Karer, Ashish Karode, Prasenjit,Utsav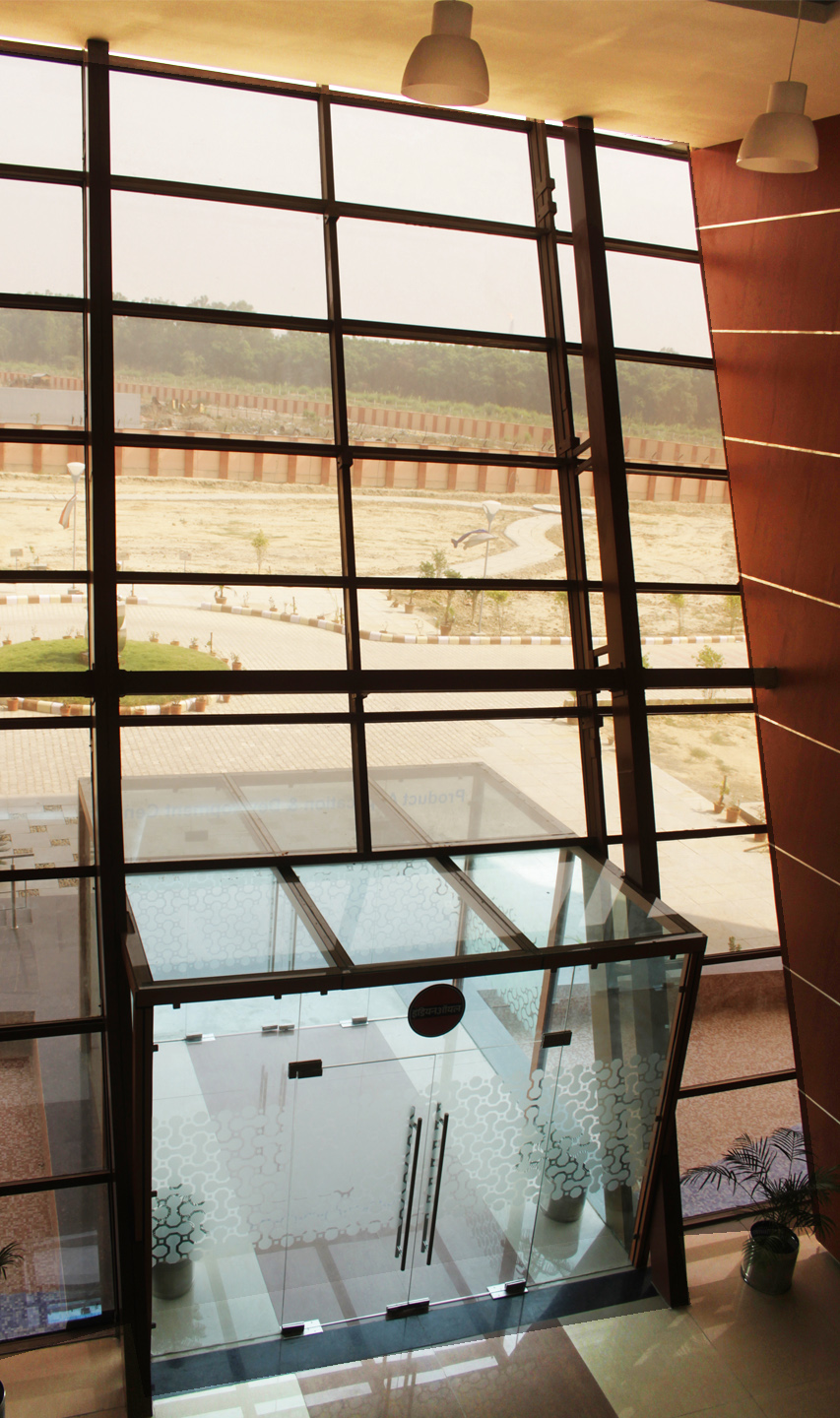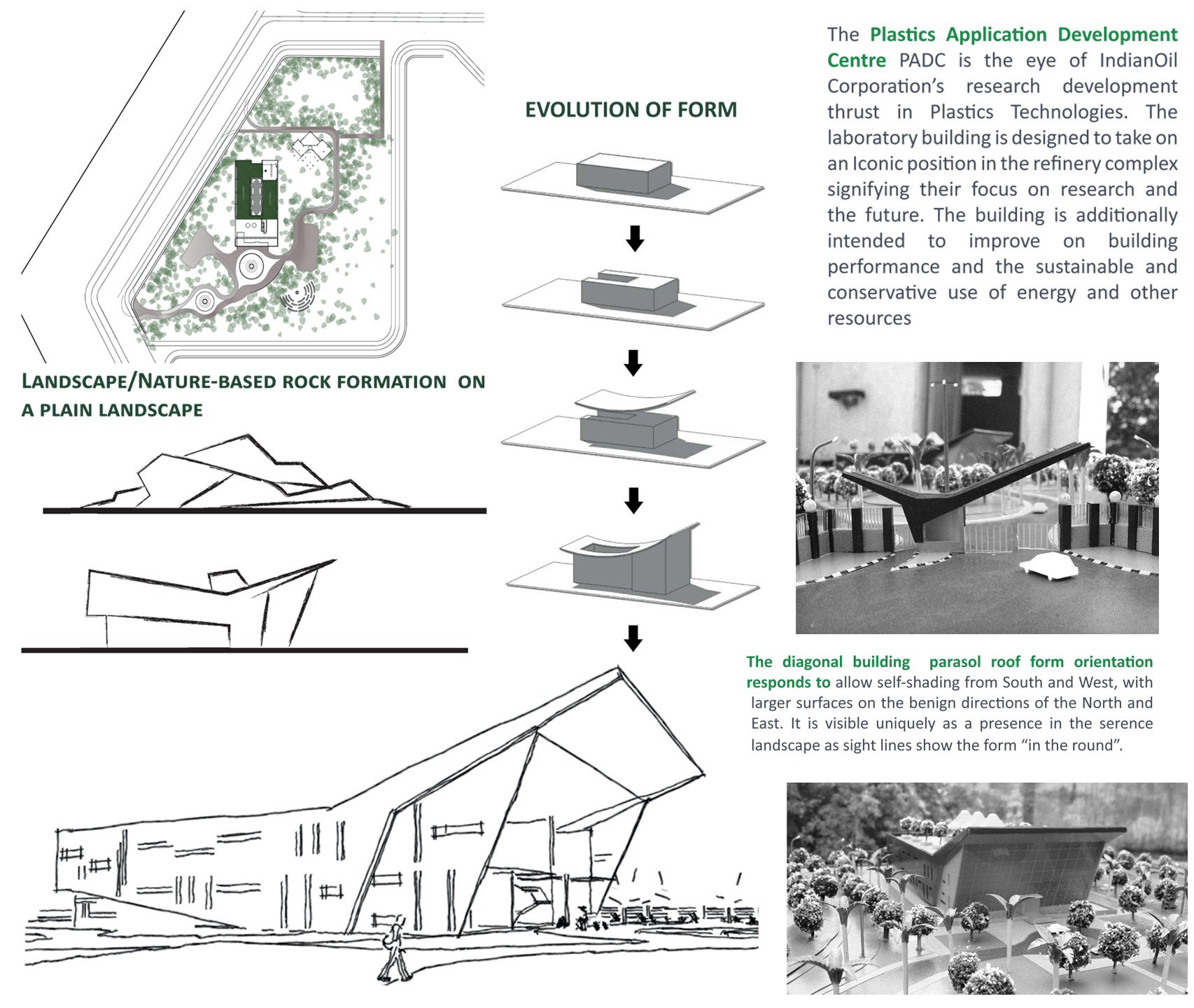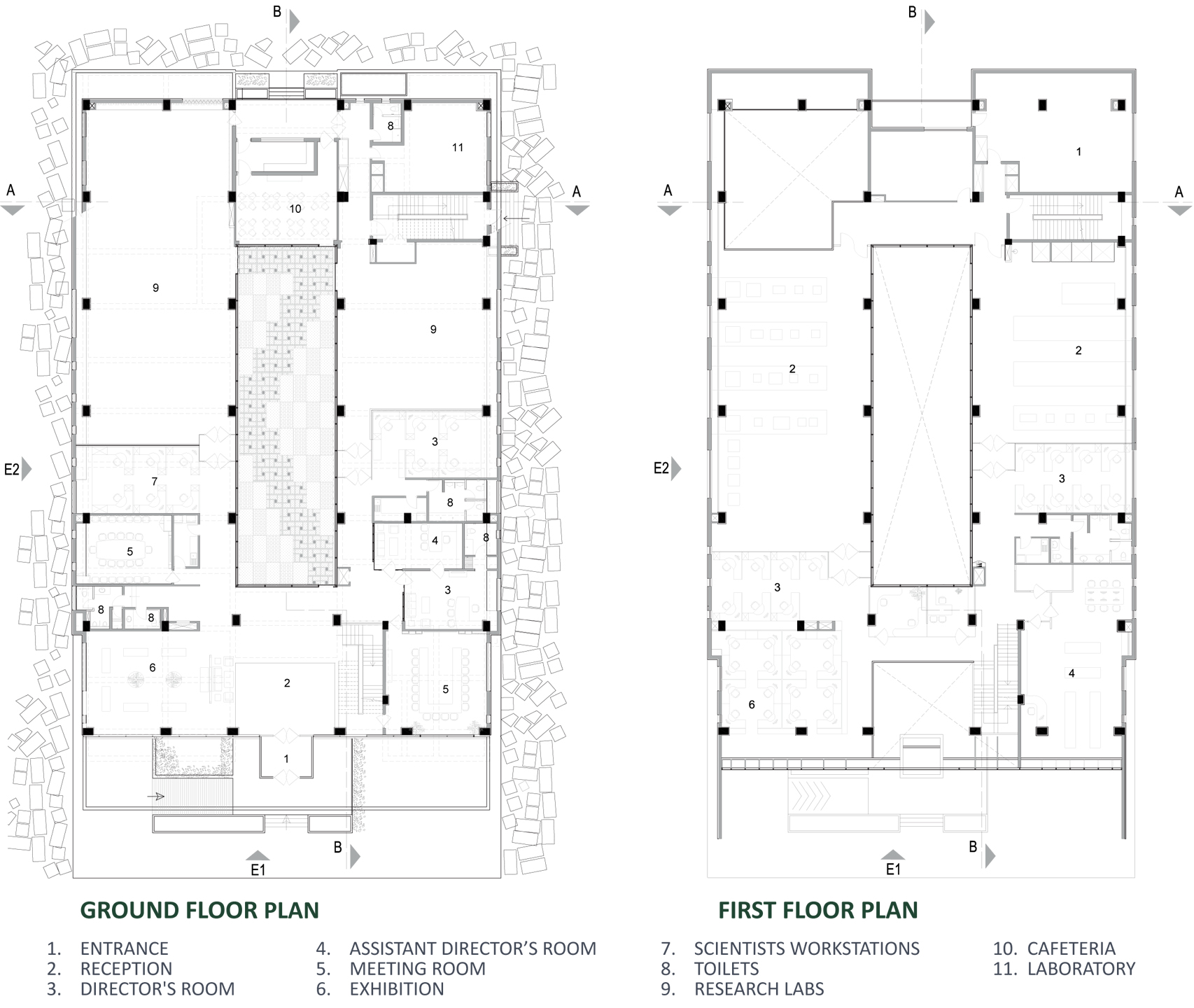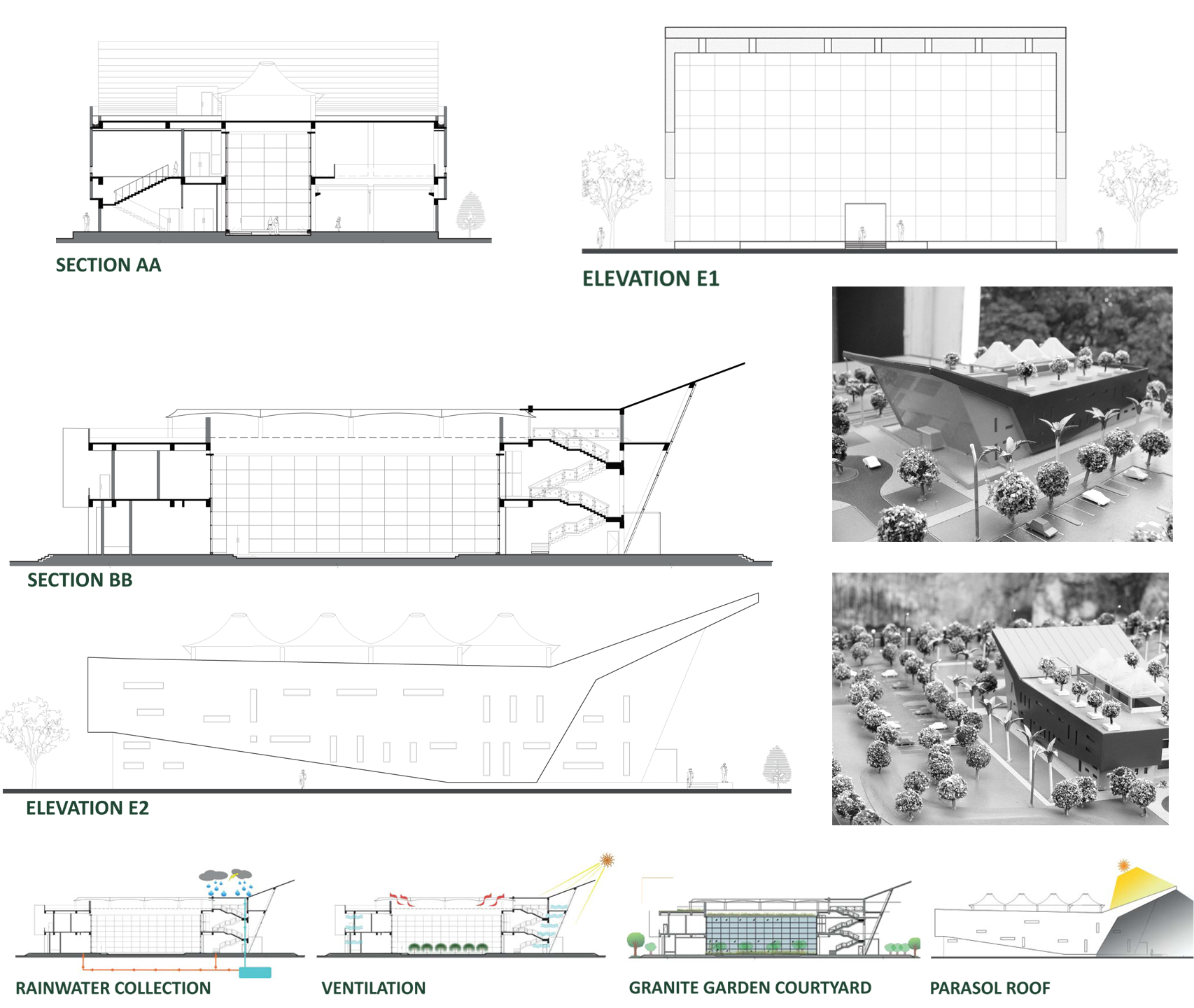 The building was sited for the best position for views, heat mitigation and natural light penetration. This was achieved by modelling the form with its GPS position to determine the perfect orientation and position for light penetration, shading and visibility, before the siting decisions were finalized. The Centre was intended to significantly improve on Building performance through the sustainable and conservative use of energy and other resources. The architectural facade not only forms the first impression of the building, but develops its crucial design and construction position, in fact it was intended to give it identity, and showcase the future it offers.
– Sushil Karer/ Creative Director
The diagonal parasol roof form is self-shading from South and West, with larger surfaces on the benign directions of the North and East. A double height inclined glass facade generates interest and connects the occupants to nature. Together with the granite courtyard garden, the facade lights up the building inside and returns the ground and the whole ensemble to the landscape. The building is visible uniquely as a presence in the serene landscape and the entrance is a glass cube set amidst water channels at the base of the building that also collect rainwater.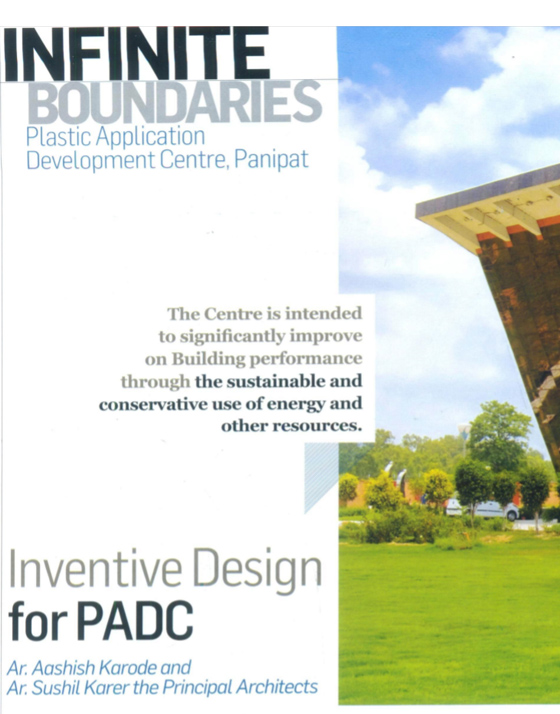 How to cast inclined slabs
One could start the Slab Concrete at a lower location but cast for a maximum width of 600 mm and continue this process up to the end Location. Wet Concrete has a tendency to slide downwards . A wide trowelling technique has to be used to form the inclined concrete bands.