Plastics Application Development Centre
The Laboratory building is designed to take on an iconic position in the refinery complex, signifying the focus on research and the future. The architects first established with the clients, the connection between working on cutting edge technology problems in an inspiring space that is so very different from the average laboratory spaces they had seen examples of. There was a strong case made for workspaces being designed within a harmonious form that sits well with its surroundings and environment.
Design Team

Sushil Karer, Ashish Karode,Prosenjit, Utsav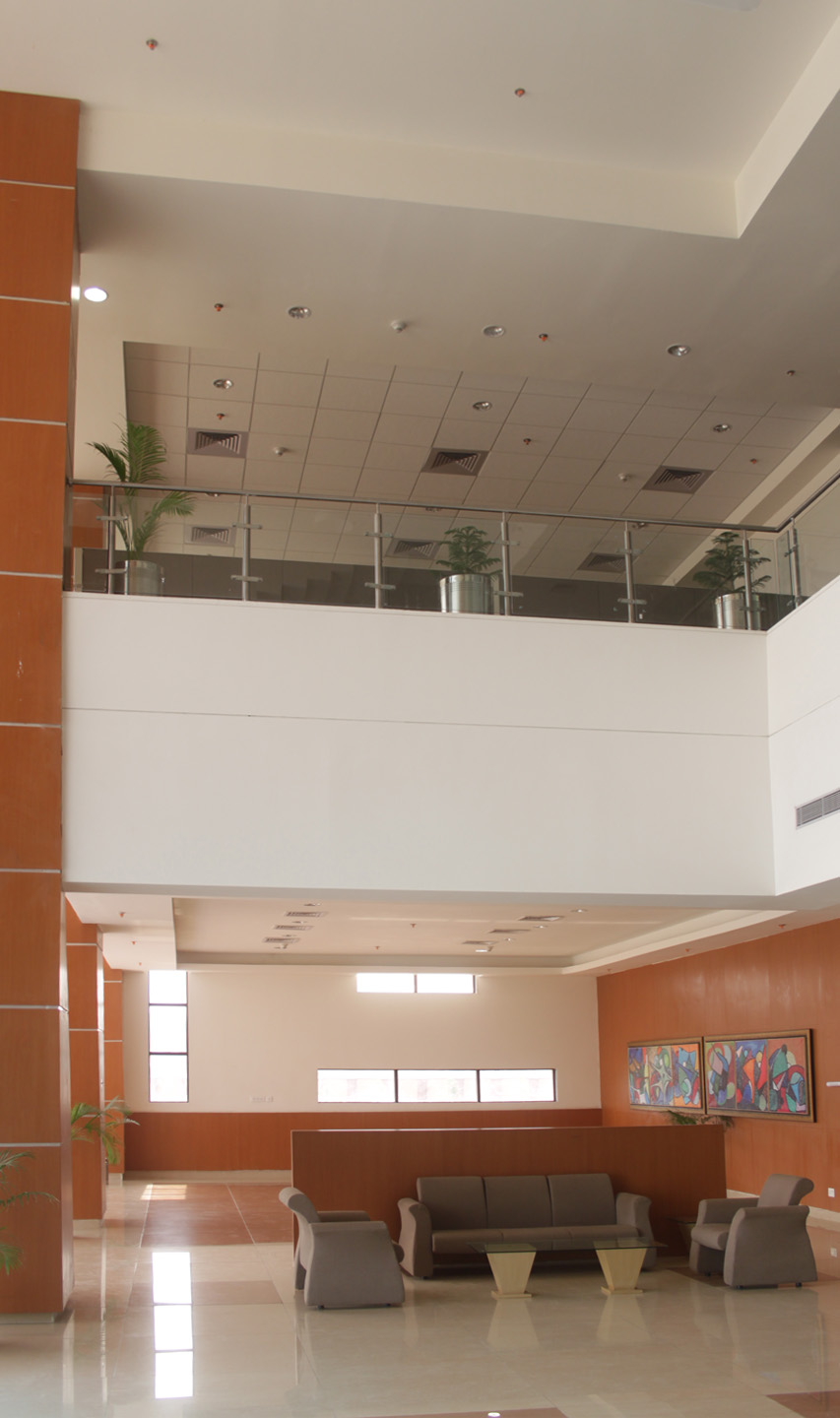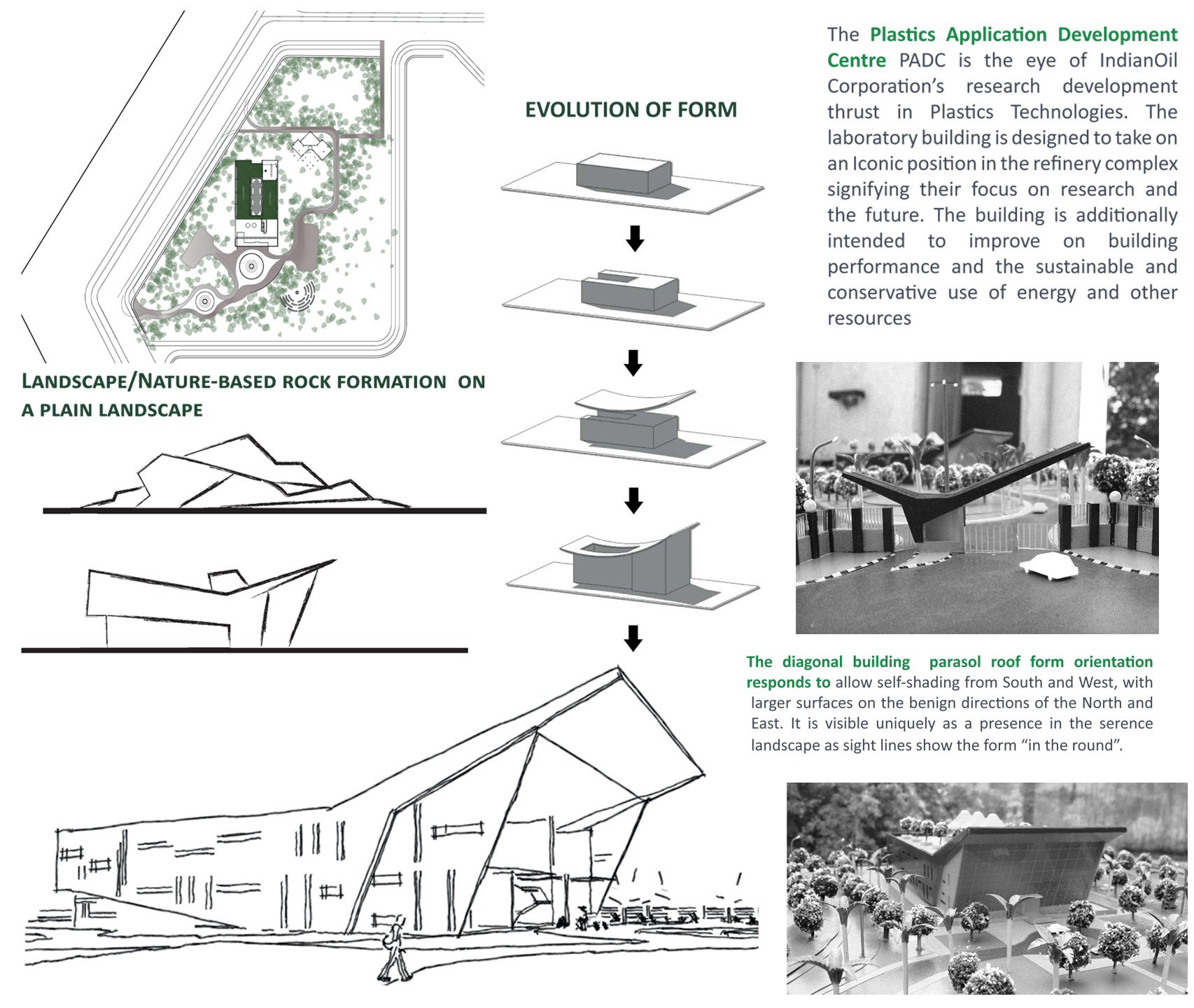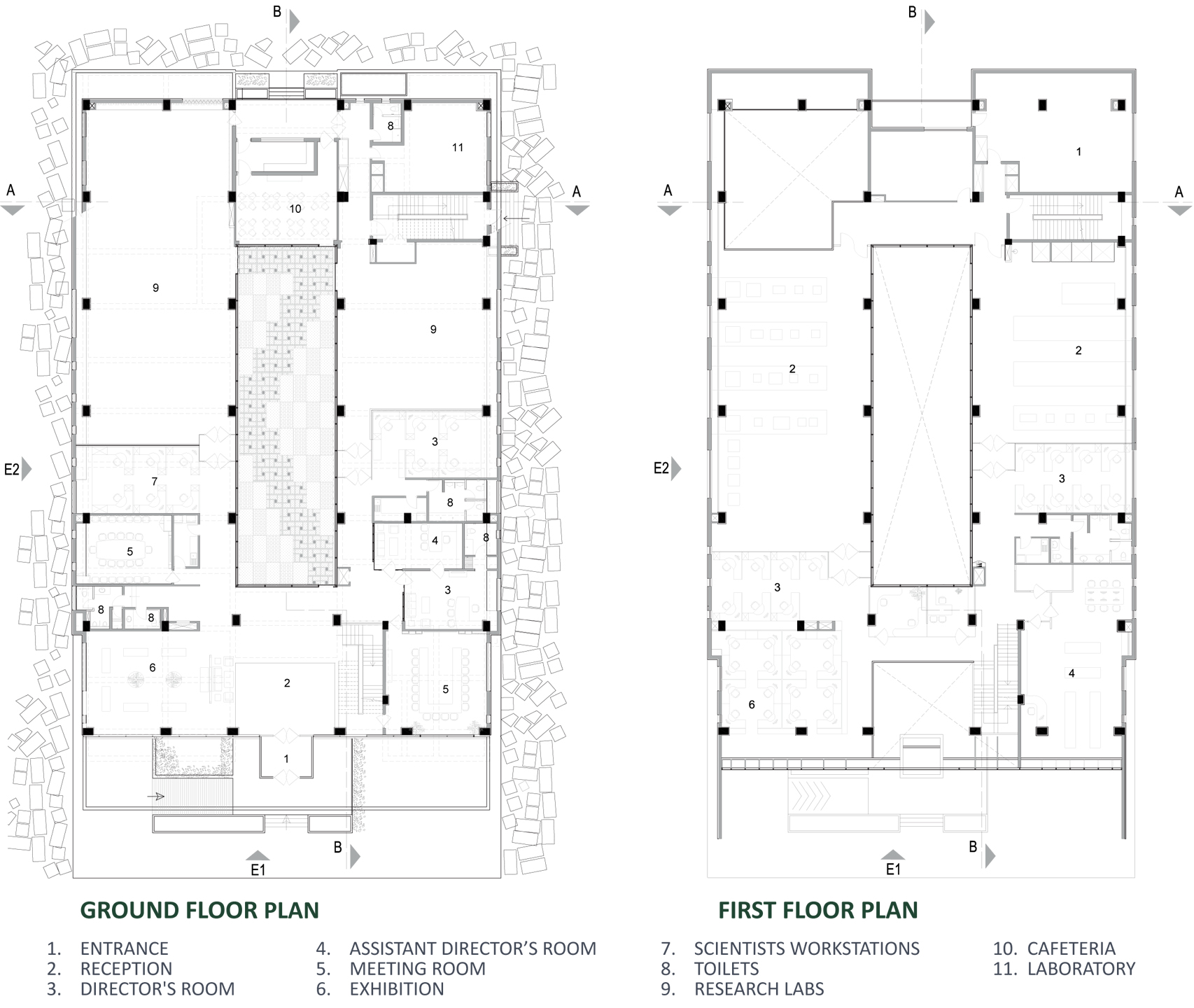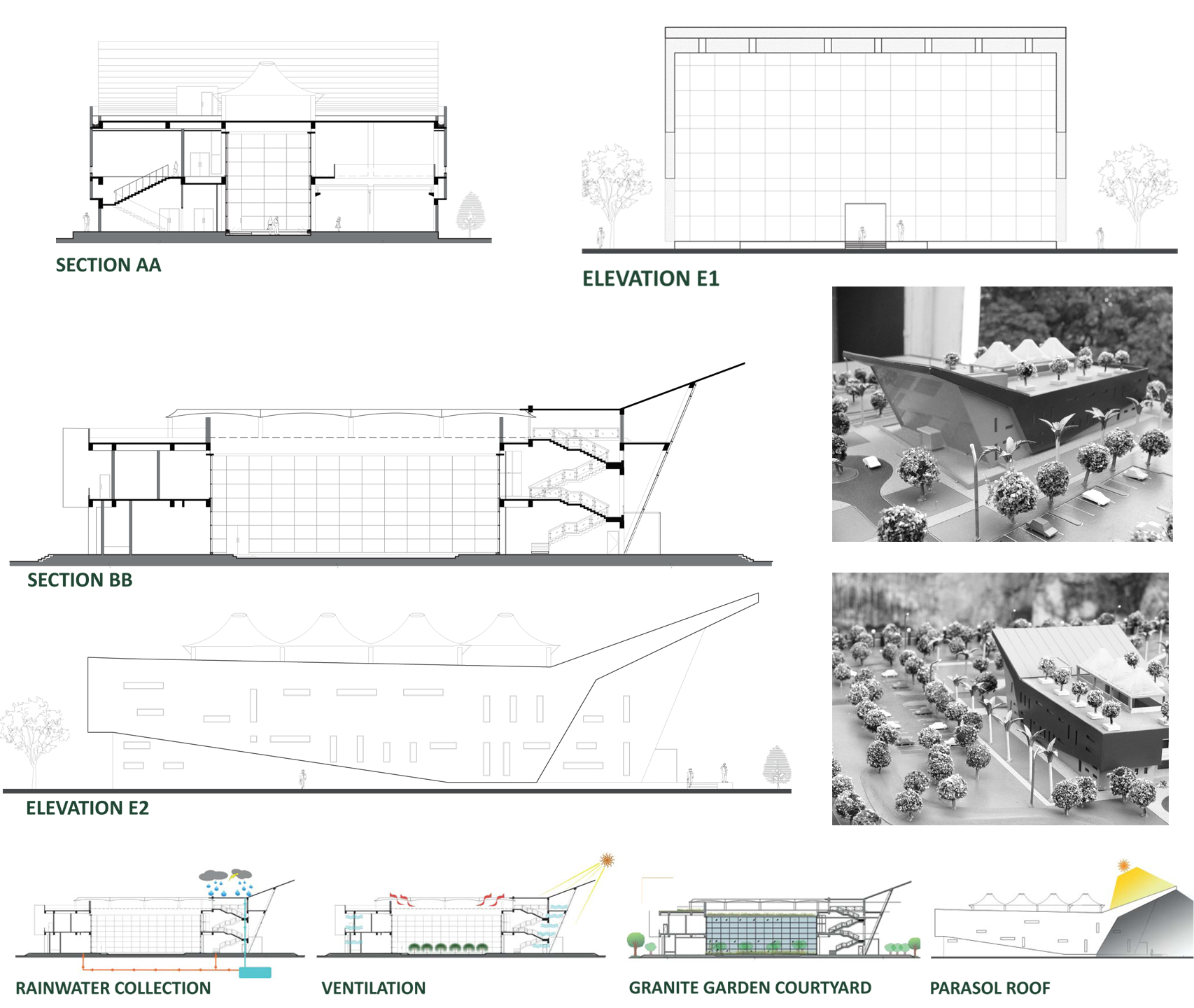 Open plan scientific work environments are supported by views of the granite garden in the central courtyard. The experience vignettes from all interior laboratory spaces, is designed for visual experience and indirect lighting from the sky-lit granite garden, placed centrally in the glass lined interior courtyard, making for an expansive feeling.
– Sushil Karer / Creative Director
Complex Visual interconnections and interpenetrations of interior spaces are made through the glass-lined courtyard, corridors, and lobbies, together with the interplay of light and choices of just a few material finishes. The garden and form can be experienced through all the corridors and staircase cores around the inside of the building. This idea of a diverse visual experience to vary the daily experience of the workplace; of graded light, shaded spaces, and landscape variations that are made at each pause and transition experience. The courtyard serves to relieve the bulk of the form and supply natural light to the floor plates inside. The symbolism of the landscape, courtyard and the iconic architectural artefact create a unique ensemble of experiences.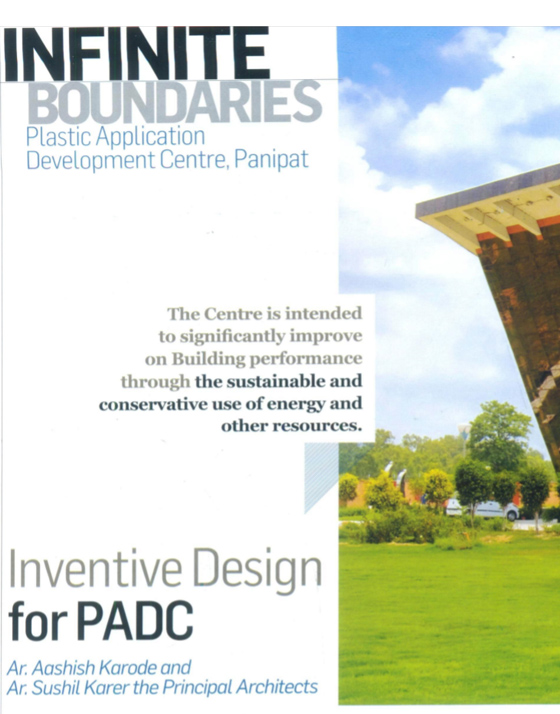 How to cast Inclined Slabs
Start the Slab Concrete at a Location but cast for a maximum width of 600 mm and continue this process up to the end Location. Wet Concrete has a tendency to slide downwards . A wide trowelling technique has to be used to form the inclined concrete bands.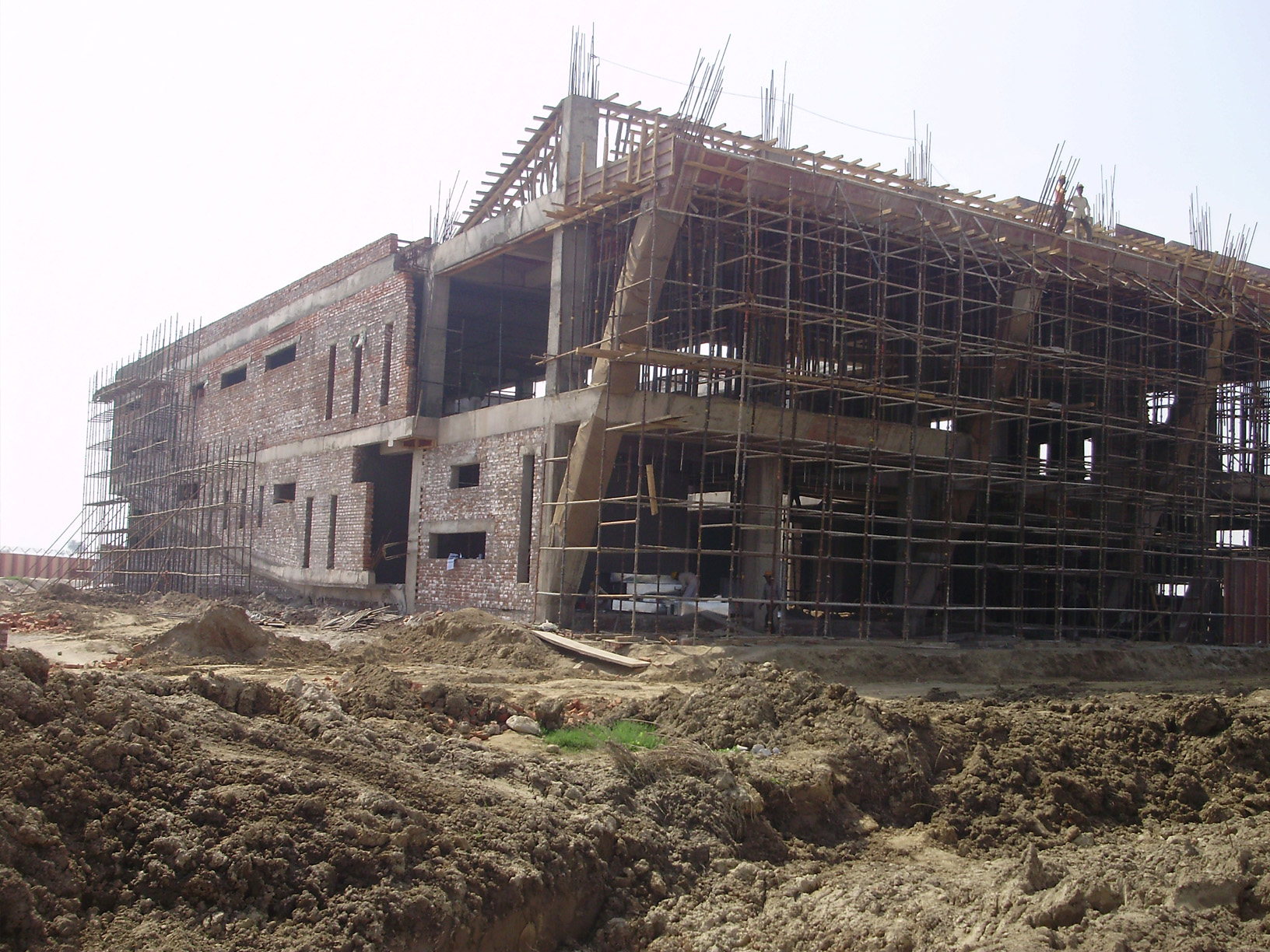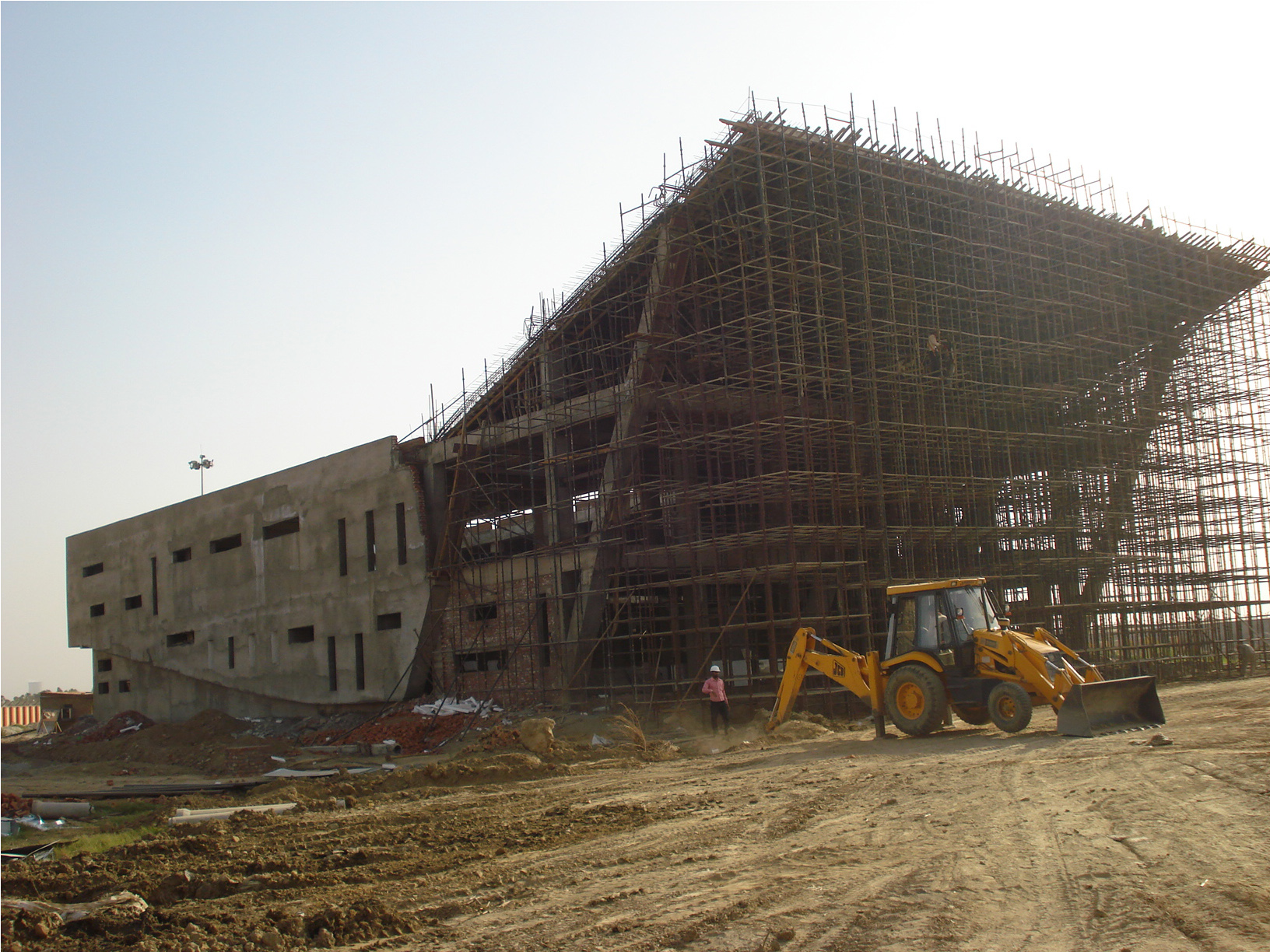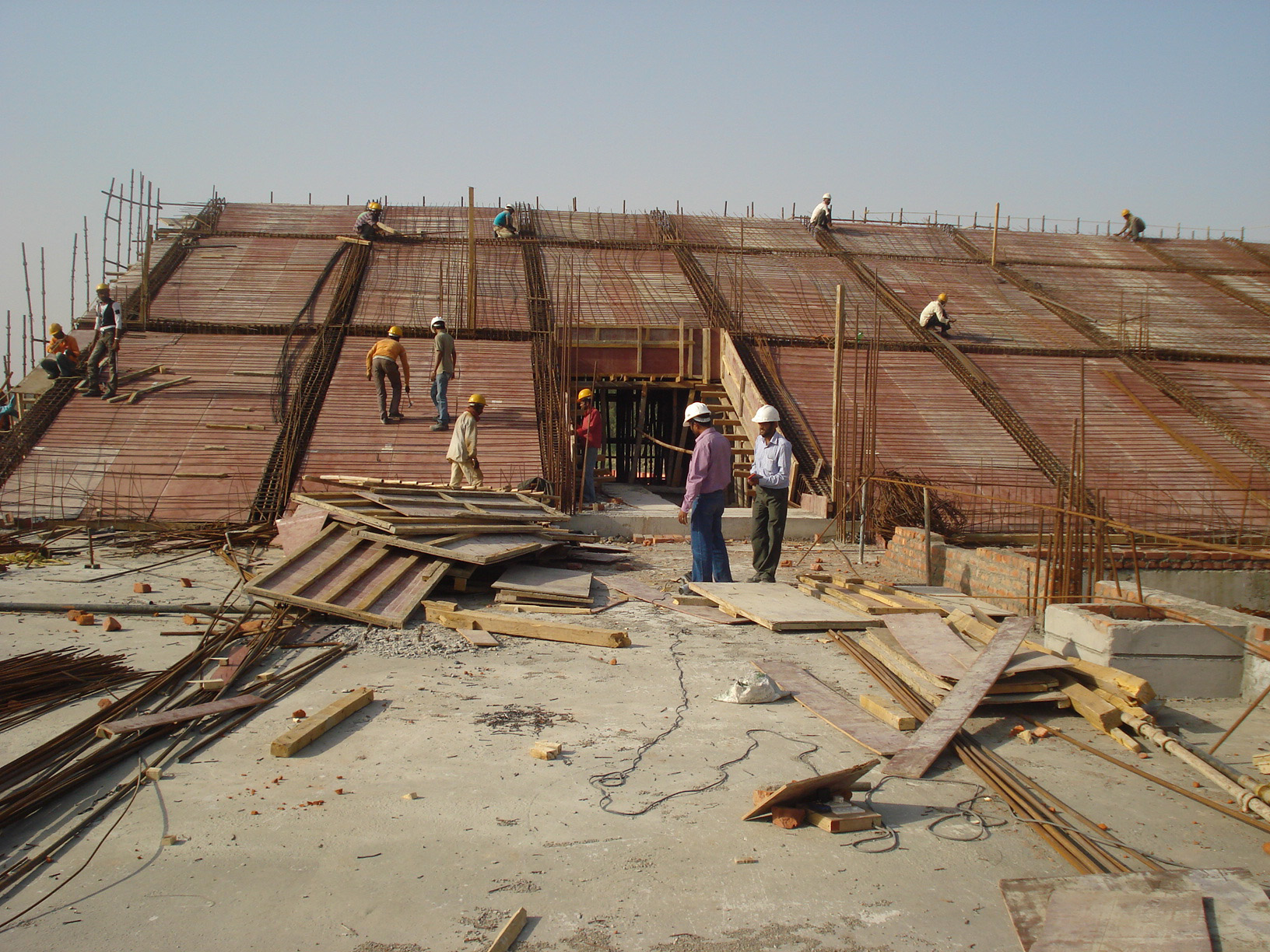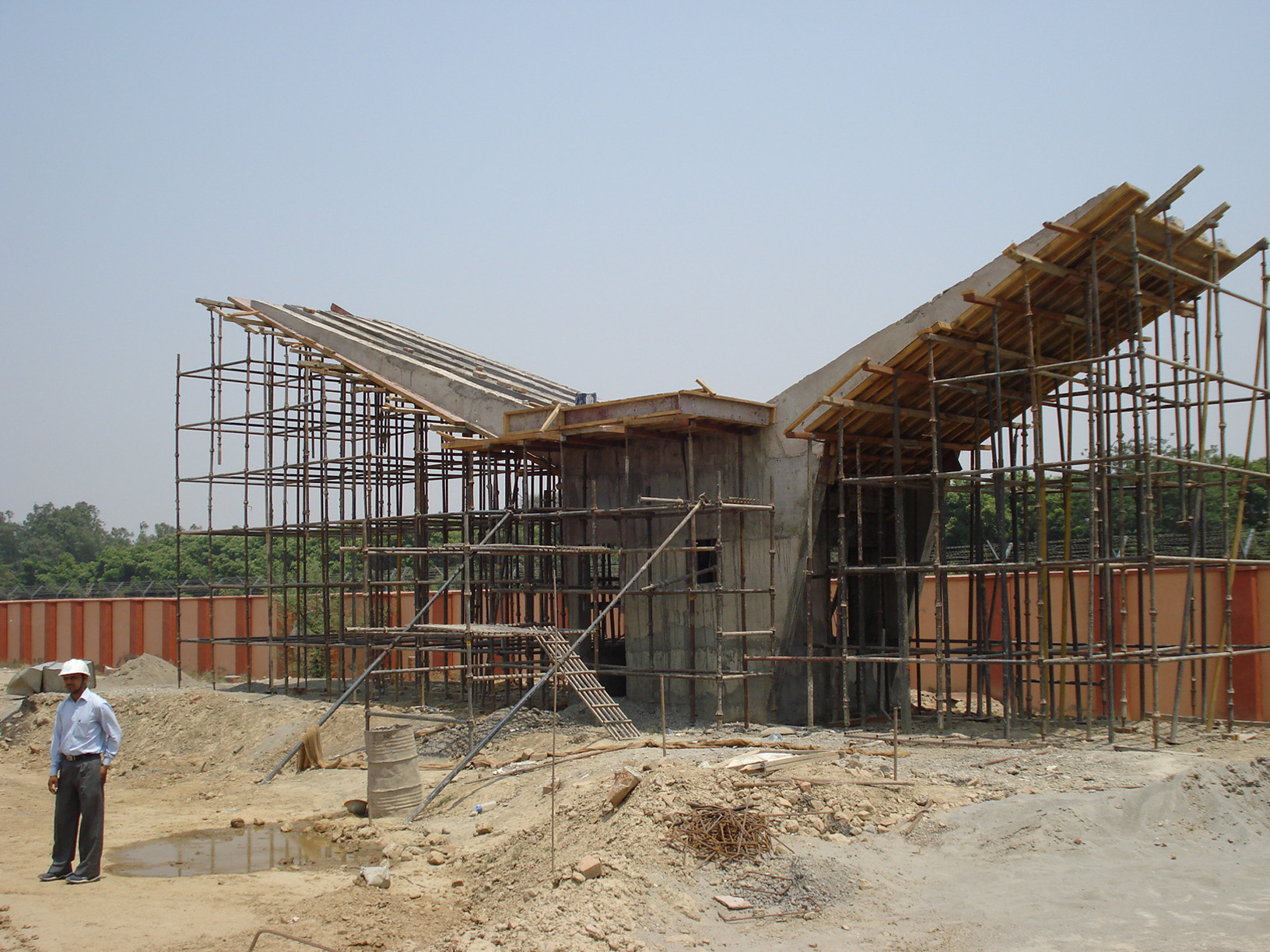 Some Figures for this Project
30+
Construction
Professionals
A corporate design based on the idea of generating design with user data created through the usage of the brands products. Every user has his own identity and can individualize his own products based on this adventures with the brands products.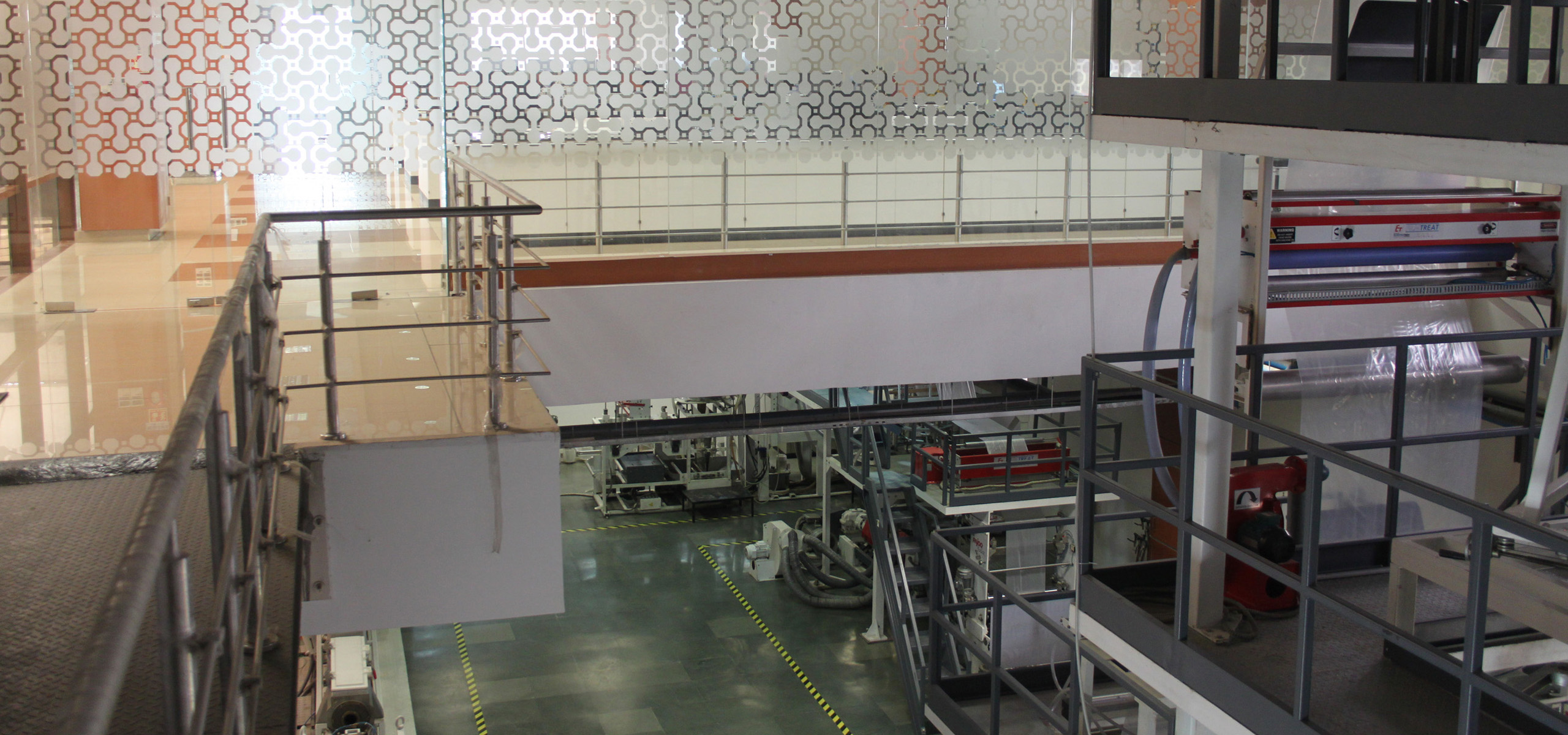 This is an excellent company! I personally enjoyed the energy and the professional support the whole team gave to us into creating website.
Mattie Stepanek