The township master plan design, focussed us on integrating township functions with technology, landscape urban life, ambience, ensuring social, economic and environmental sustainability. We conceptualised life at Sasan around the natural environment and around sports and vibrant public spaces. The rainwater system creates sources of domestic water as also spaces of engagement. We believe that through design upgradation townships can be responsive to continuous re-invention.
Design Team

Aashish Karode, Pawan, Neelam, Piyush Prakash, Sushil Karer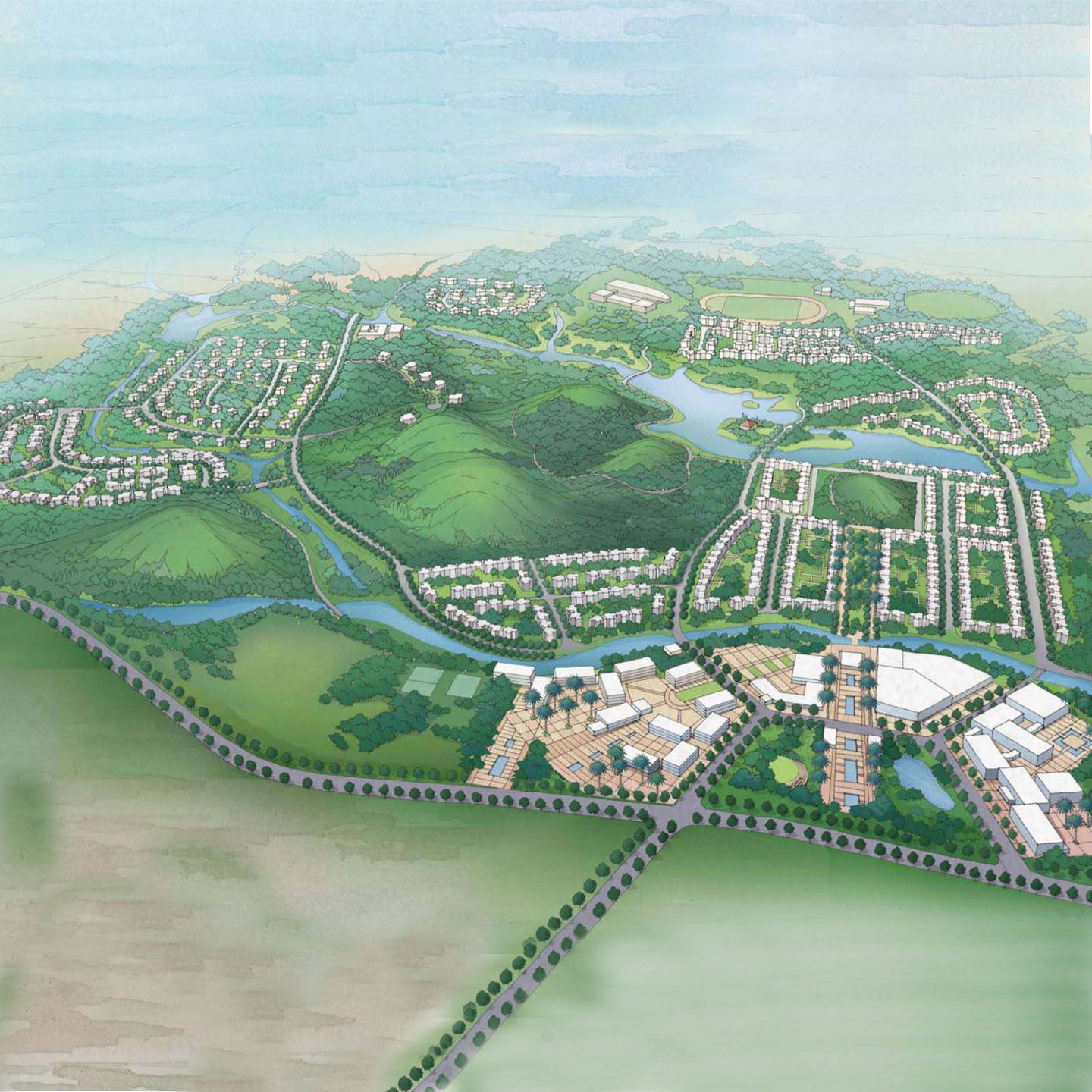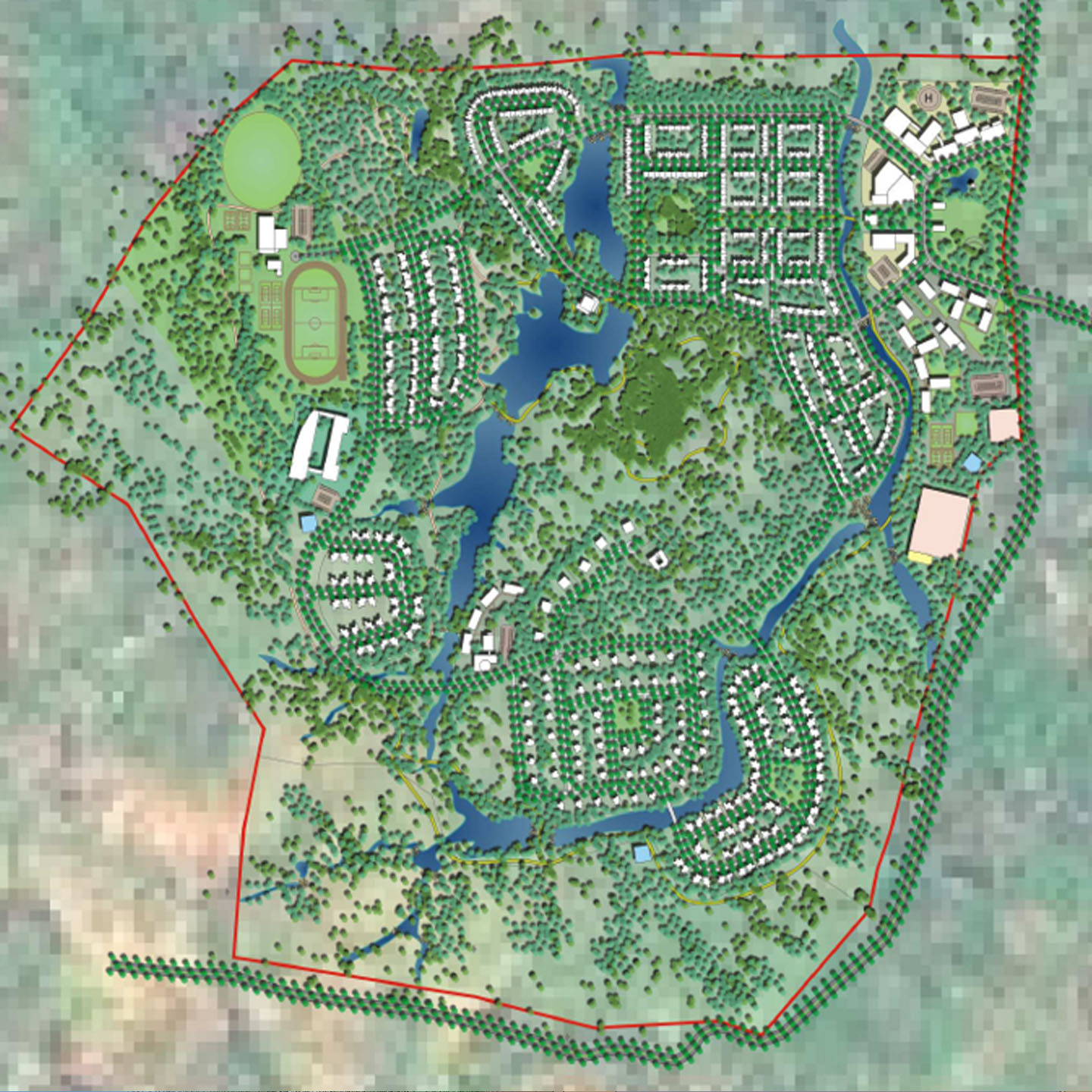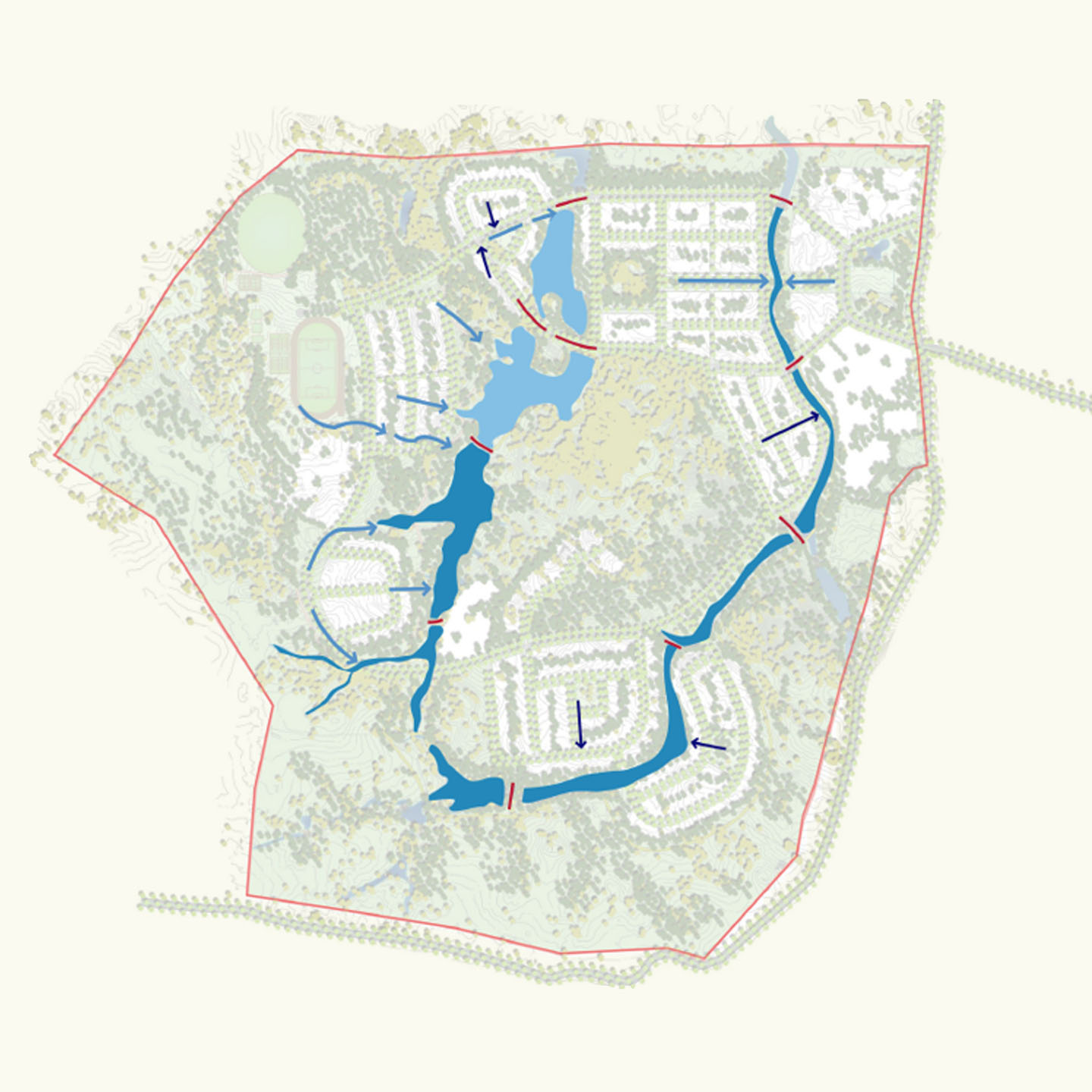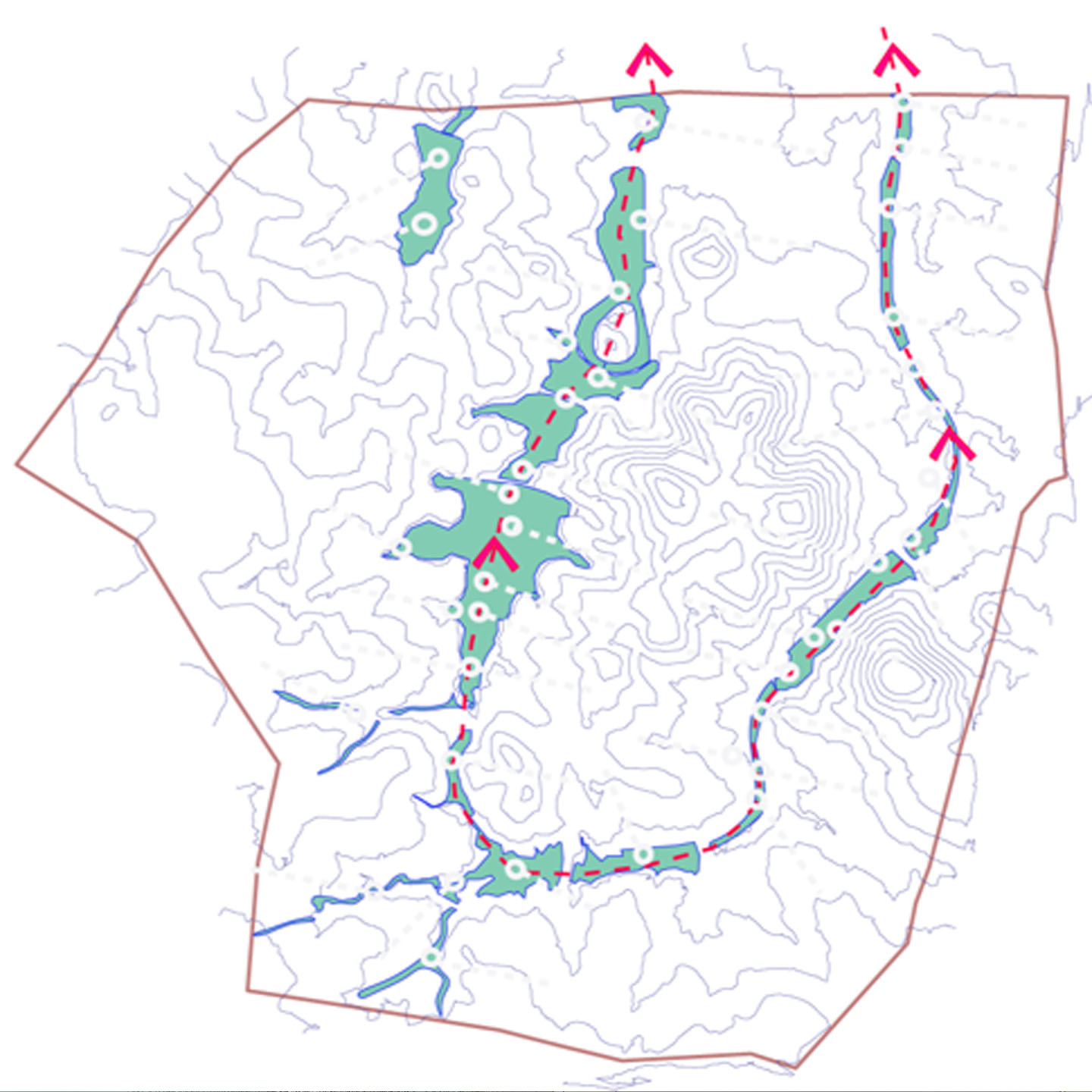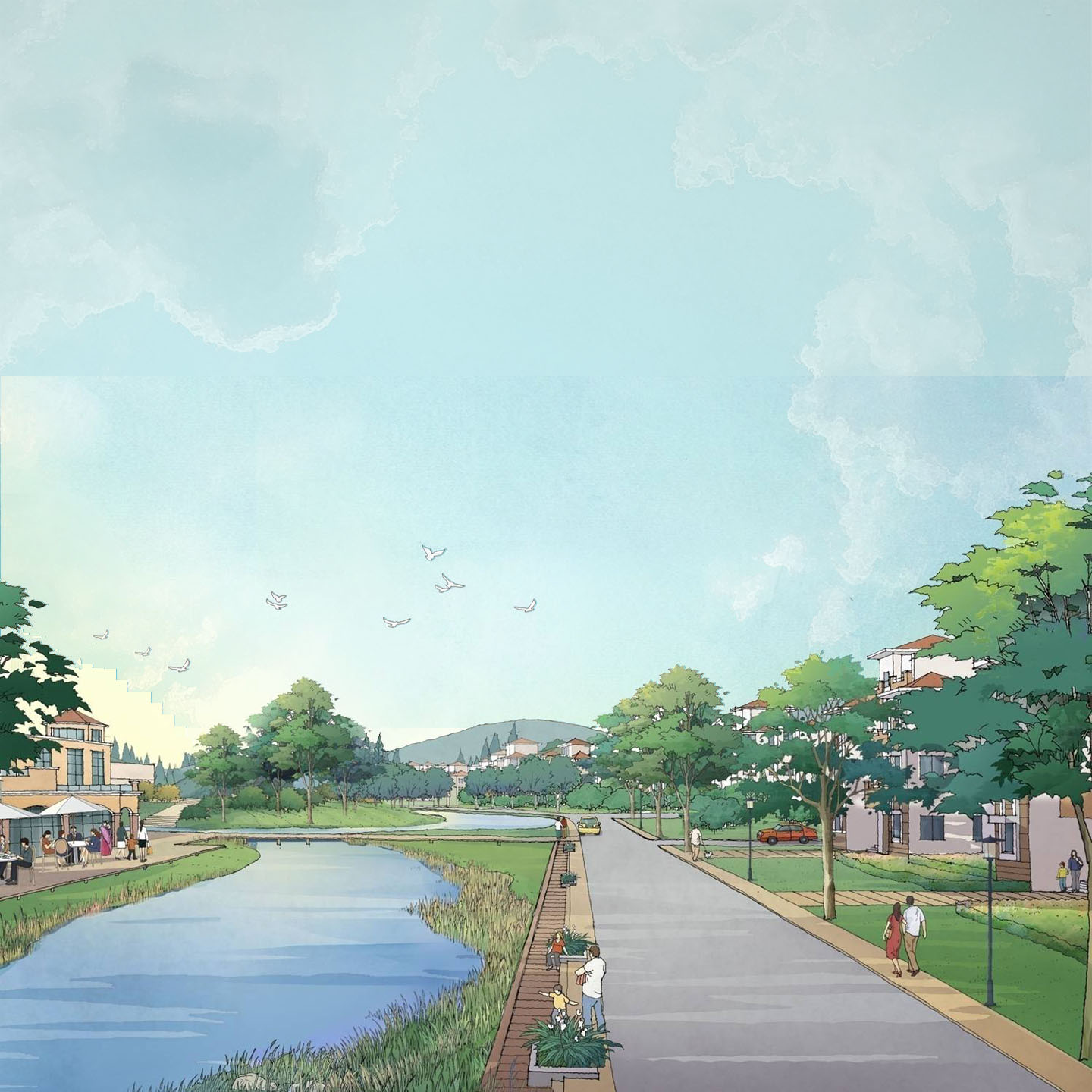 Self Maintained, Sustainable and Integrated Master Planning was required at Sasan. We addressed many issues of remote sites in a scientific and an effective, resource conservative approach to Water Supply Drainage and Rainwater. Domestic water was generated from Storm water collection from Roof, Street, Roads & Land, by simply collecting excess rainwater to recharge ground water table by ponding of excess water. De-+/Centralising waste and water treatment, reusing of wastewater through cost efficient approach. A dual plumbing - water supply and distribution system with potable and recycled water supply lines to minimize water consumption was planned. Rooftop Rainwater harvesting in buildings for continuous replenishment of water table and aquifer. Artificial recharge wells, for rainwater collection and stored water is used for horticulture. Waste: Segregation of Waste and Treatment.
-Aashish Karode- Creative Director
Transport: Localised Public Transport and Shuttle services with encouragement of walking and bicycling and segregation of Motorized and Non- motorized transport with safety of pedestrians. Soil: All landfill is local by balancing of cut and fill. Treating daily green waste for valuable compost product. Electricity: Minimizing electricity from conventional sources by 10%. Low Dependence on Conventional sources. Decentralised Roof top Solar generation. Reduced consumption: Localised Electric connection with LED Solar streetlights with standalone installation.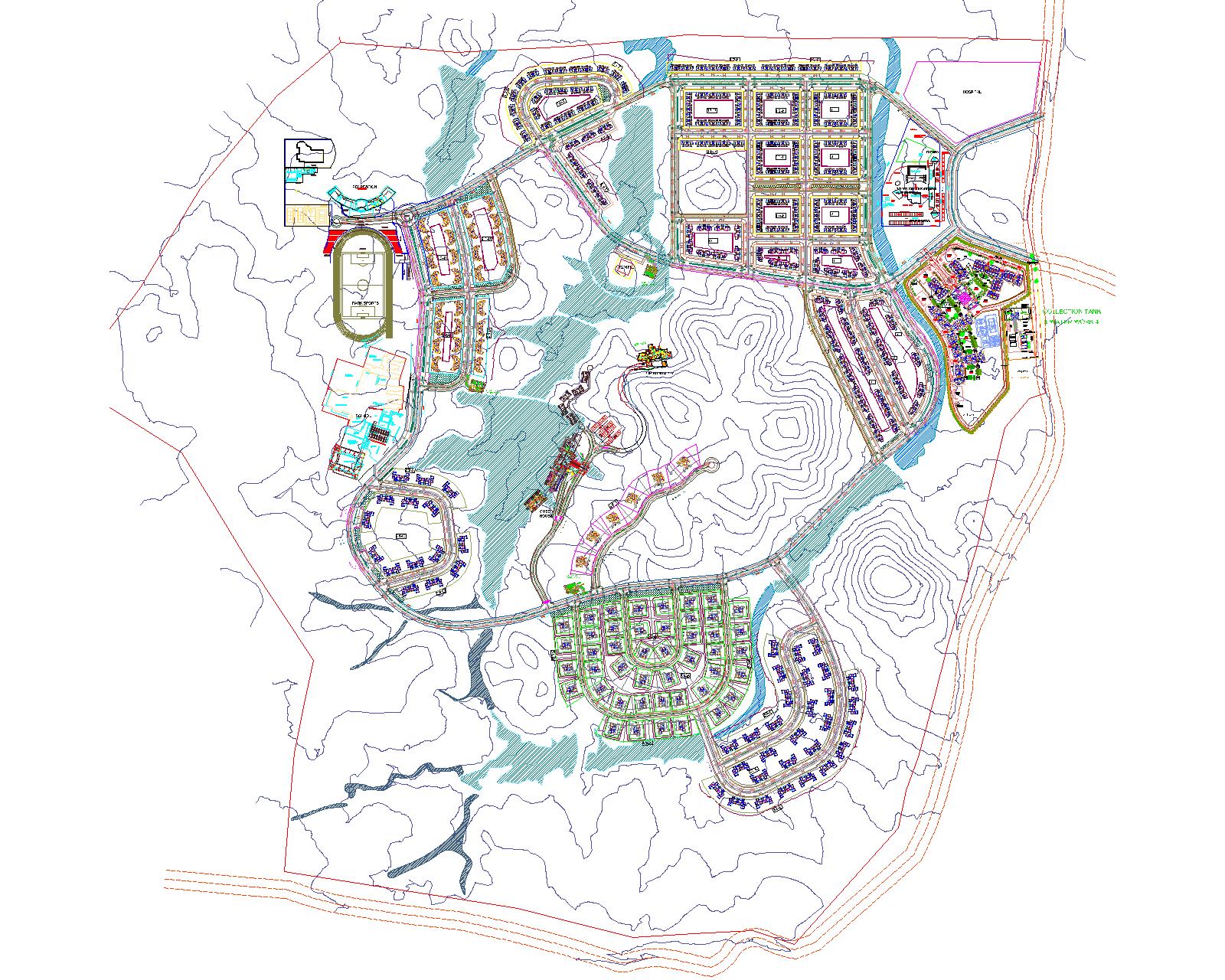 Townshi- Internal Street Design
A hierarchical design system for the internal streets of the township was made to simultaneously provide the main arteries with a ceremonial character and the smaller residential streets with a functional and safe environment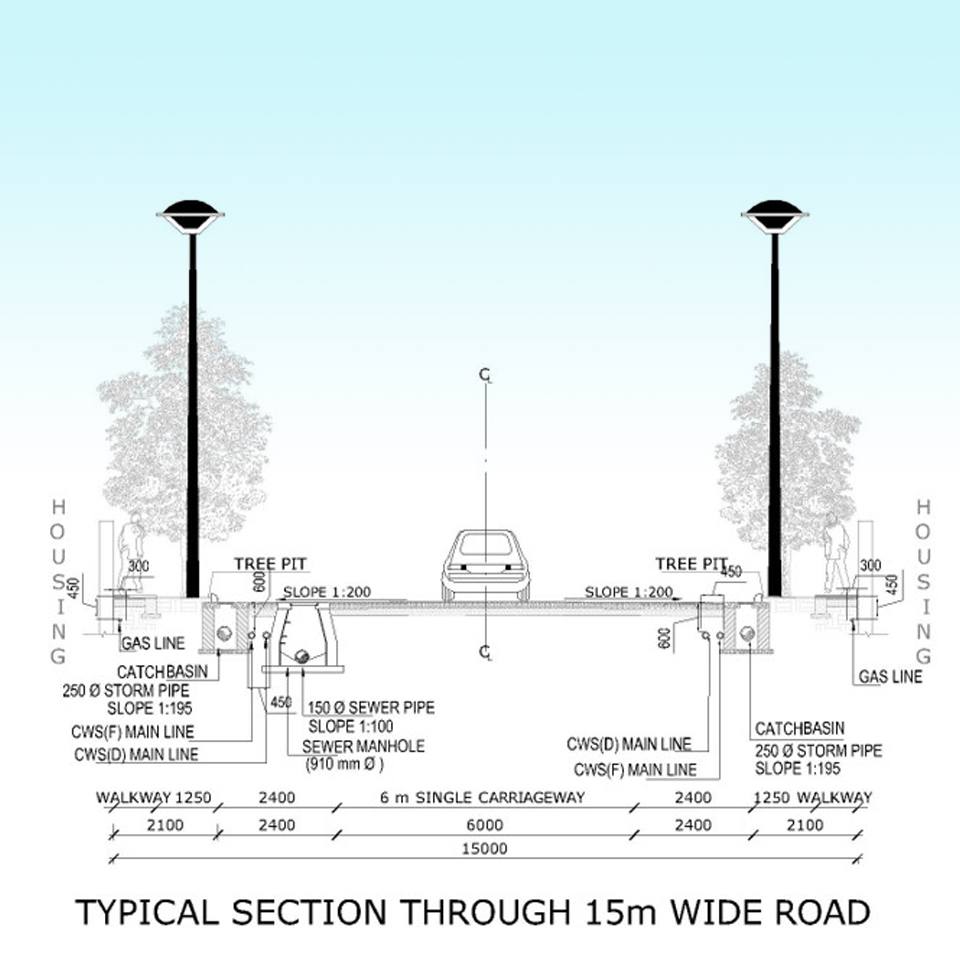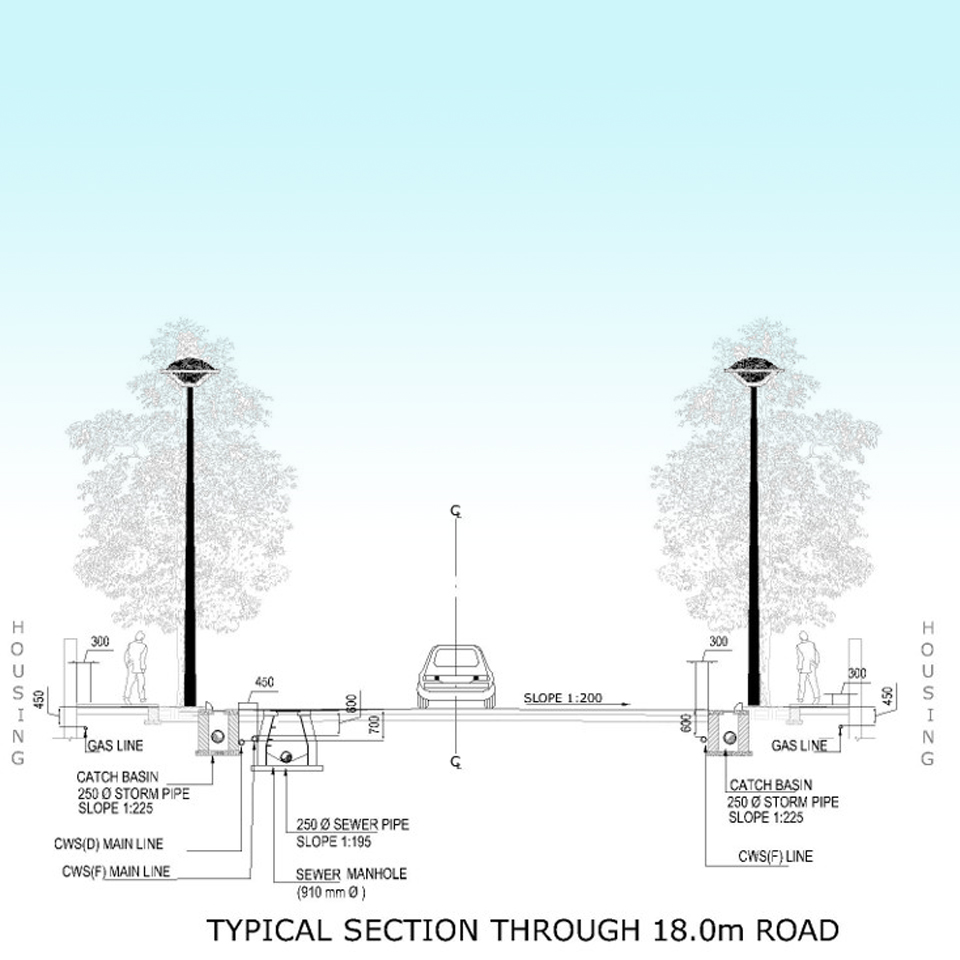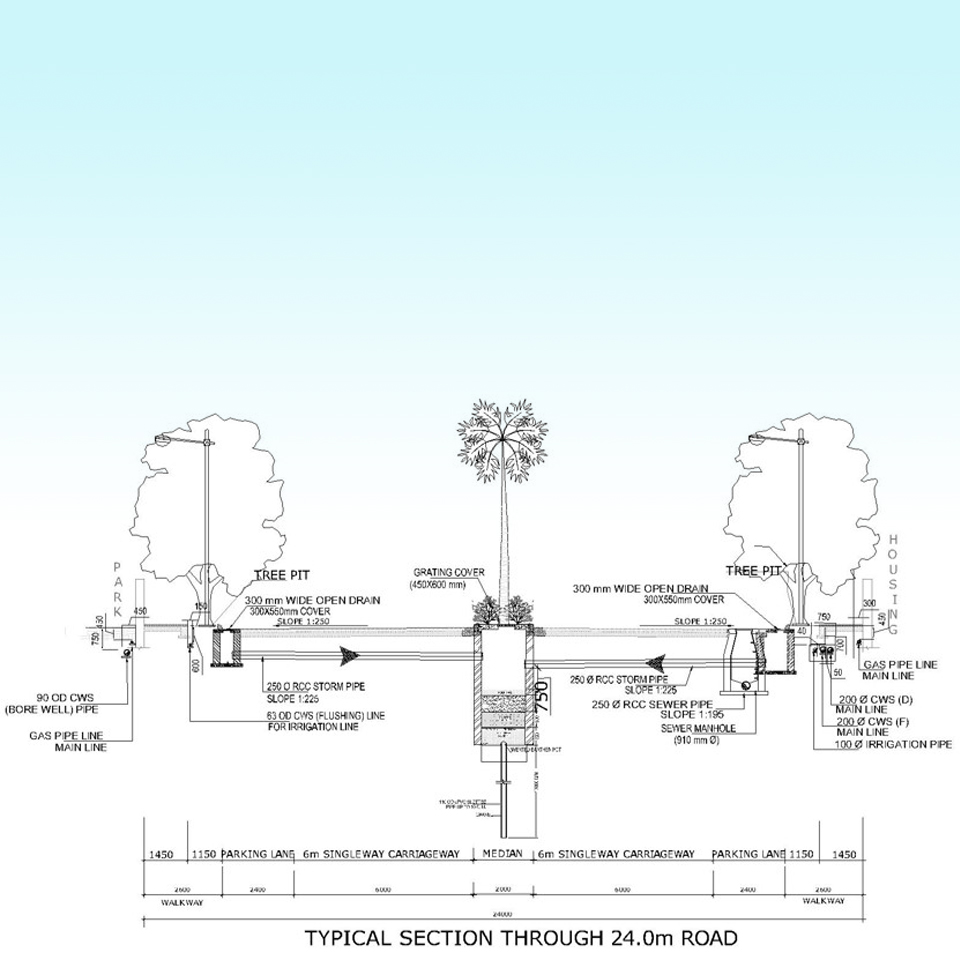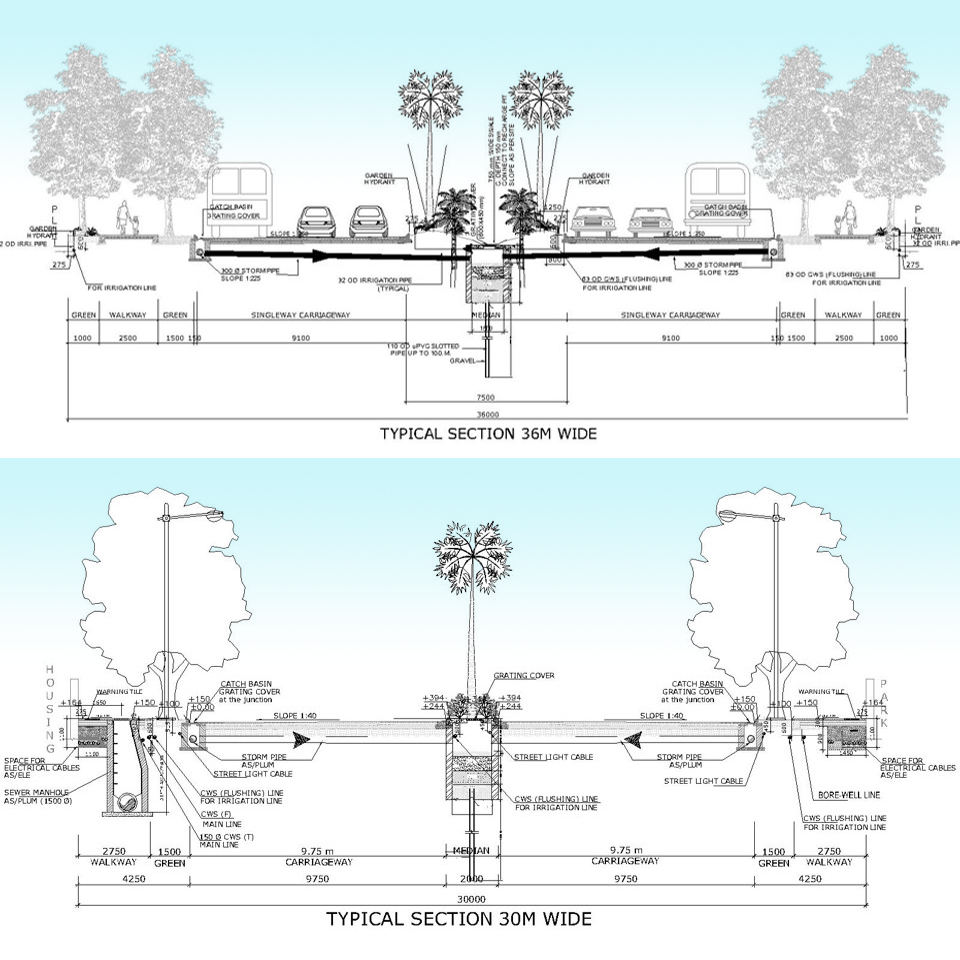 Some Figures for this Project
2400+ KLD
Water Harvest/Yr